Feb 5, 2020
We think of urban wineries as a new-ish phenomenon, but Paris had winemakers—even vineyards—aplenty before the 19th-century phylloxera epidemic. Now one small team of enterprising enophiles is reviving the Parisian winemaking tradition, with a flourish worthy of the City of Lights: They crushed and fermented the grapes for the new Winerie Parisienne on the Eiffel Tower, using a makeshift setup of vats and barrels on a deck 187 feet up above the 7th Arrondissement.
We last met with the team behind Winerie Parisienne in 2017, when they had just planted 7.5 acres of vines in Davron, a small town in Plaine de Versailles, west of Paris. Having built an urban winery in Paris' 11th Arrondissement, their plan was to harvest grapes from their vines outside the city and bring viticulture back to the Paris area.
Last year, founders Adrien Pélissié, Julien Bengué and Julien Brustis celebrated their inaugural harvest and decided to shout it from, or rather, over, the rooftops. Pélissié, the commercial director, told Unfiltered via email that the choice of setting up a winery in the Eiffel Tower was a symbolic move to turn "Paris into a 'modern wine capital.' We wanted to show to the world that Paris can produce sustainable and qualitative wines." Working with a food services company and SETE, the Eiffel Tower's events manager, the team assembled the winemaking facility on the terrace in time for their first vintage, navigating the site's security needs, large crowds and, of course, elevators.
Here's how they pulled it off: Grapes were hand-picked from the organic Merlot parcel in Davron, where a temperature-regulated truck then took some of the crop and delivered it to the Paris landmark, where Brustis' crew flowed the fruit through a crushpad, eight barrels and two steel tanks. The Eiffel Tower cuvée will yield 1,800 bottles, due out later this year. Next up, said Pélissié, the trio's ventures around greater Paris will be rebranded as "Paris, Maison de Vins" (Paris, Home of Wine), and 32 more acres of vines will go into the ground this year. When asked if 2020 would see a winery pop up in, say, the Arc de Triomphe or Sacré-Coeur, Pélissié demurred: "We have to focus on bottling our first vintage on the tower first."—C.D.
---
The tide turned on Super Bowl Sunday against a team of inmates at Santa Rita Jail in Dublin, Calif., after the prisoners realized that their winemaking ingredients were recovered by the opposing squad just hours before the biggest jail-wine party of the year. Alameda County Sheriff's deputies seized hundreds of gallons of fruit, juice and other materials used to make prison wine, also known as pruno, or botulism in a glass.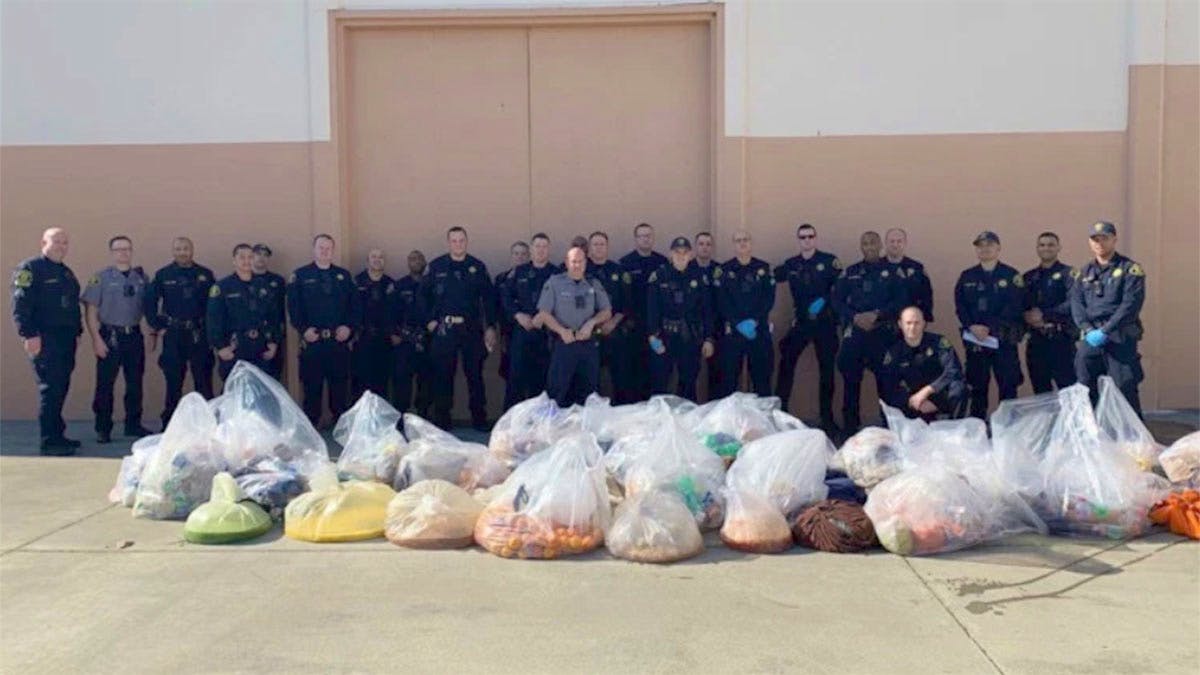 "There will be no Super Bowl party at Santa Rita Jail tomorrow," the Alameda County Sheriff's Office crowed to their social media accounts on Sunday, along with a picture of two dozen deputies posing next to the contraband, expertly disguised in clear plastic bags. According to the sheriff's spokesman, some of the materials had been hidden inside garbage cans.
Fermenting wine in prisons isn't new. Without being able to rely on the expertise or fruit sources of professional vintners, prisoners often make wine out of a dangerous combination of ingredients that can cause sickness or death. So it could be generously viewed as a win-win in Alameda County: Guards added a big seizure to the résumé, prisoners avoided an infirmary-grade hangover and a lucky snitch perhaps got a more civilized dram for his efforts (snitches get … snifters?). The local football team, however, lost.—S.Z.
---
Enjoy Unfiltered? The best of Unfiltered's round-up of drinks in pop culture can now be delivered straight to your inbox every other week! Sign up now to receive the Unfiltered e-mail newsletter, featuring the latest scoop on how wine intersects with film, TV, music, sports, politics and more.