Baron Philippe de Rothschild & Family
The Rothschilds of Château Mouton-Rothschild have been some of the most dynamic, visionary figures in the wine world, unwilling to accept second place and perpetually focused on the horizon. Who else could have rewritten the supposedly unalterable 1855 Classification of Bordeaux to join the select inner circle of first-growths?
Baron Philippe de Rothschild was not the kind of man who acknowledged limitations. Mouton had been in his family for three generations, but the banking family basically ignored its provincial estate. Philippe was cut from a different cloth, spending his days racing Grand Prix motor cars and his evenings in Paris nightspots. He fell in love with Mouton's country charm. In 1922, he convinced his father to let him manage the property.
In 1924 he sparked his first revolution, bottling his entire production at the château. At that time, négociants did the aging, bottling and marketing, but Philippe wanted control. In 1926, he invited an artist to create a painting for Mouton's label, a tradition that has now featured many celebrated artists. In 1932 he created a second wine with lots he didn't consider good enough for Mouton. He named it Mouton-Cadet, and the brand became so successful that he expanded it, using purchased grapes. For many consumers, Mouton-Cadet was their introduction to Bordeaux.
World War II threatened all Philippe had built. The Vichy government confiscated Mouton and arrested him in Algeria. When he was able to return, in 1945, he found the facilities had been devastated by the Germans, but he poured his energies into rebuilding.
Philippe began to campaign in earnest for the estate's promotion from second-growth to first. It would take years of effort—his own cousins at Lafite Rothschild would be the last to relent—but in 1973, Mouton was a second no more.
Always looking forward, in 1979 Philippe announced a partnership with Robert Mondavi on a new winery in California. The joint venture, called Opus One, was recognition that America had arrived in wine and it started a trend that has since expanded worldwide.
Philippe's only child, Baroness Philippine, did not come to work at Mouton until the early 1980s. Her parents had been estranged for the early part of her childhood and, remaining in Paris, she grew up to become a successful stage actress. But as Philippe's health failed, she began assuming more responsibility in the wine business. Philippe died in 1988, not leaving a blueprint nor training her much for the role, but she had learned from him. She also showed a good head for business, a keen attention to detail and a clear decisiveness.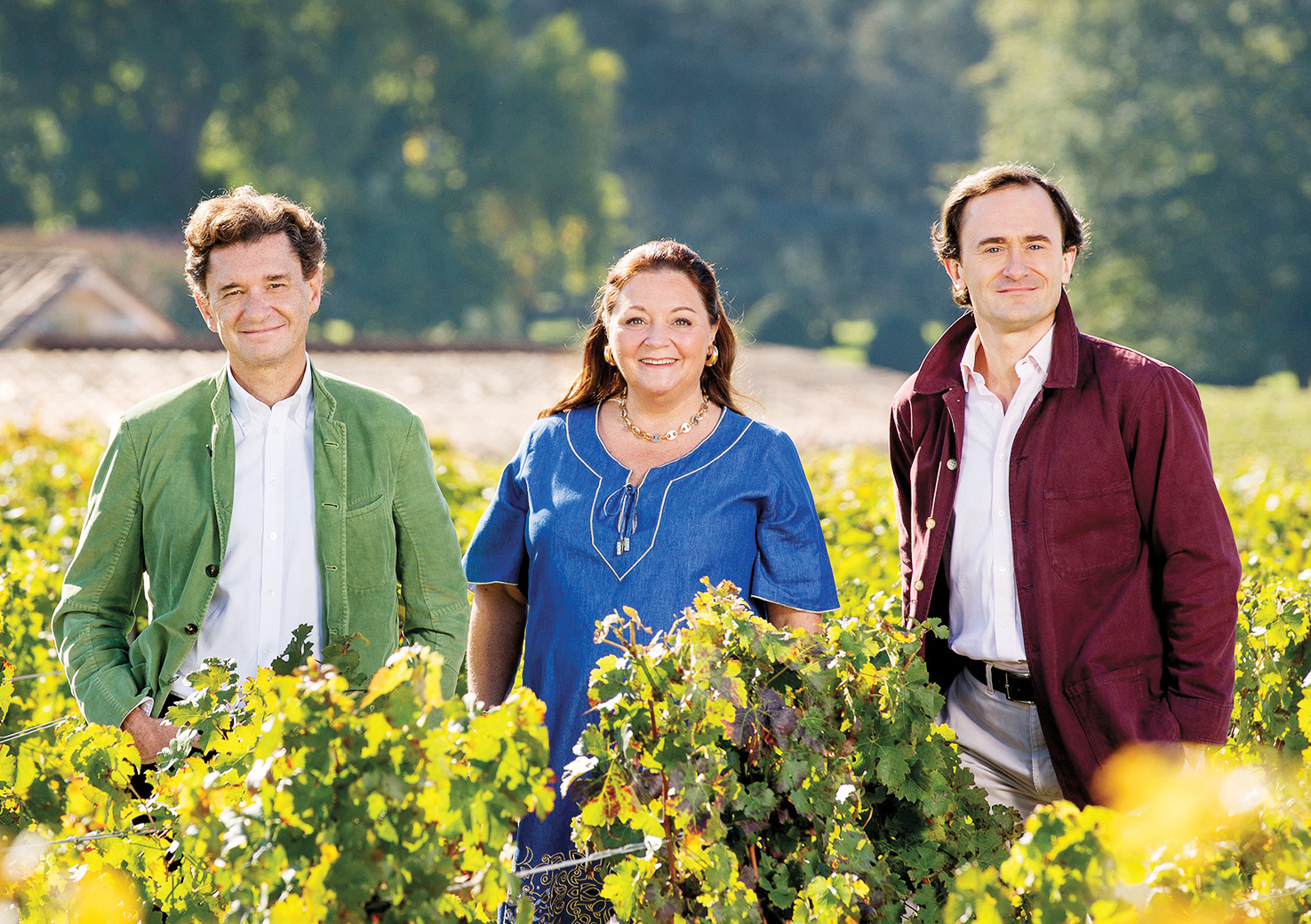 Philippine strengthened the Mondavi partnership, building a winery for Opus One in 1991. She launched a partnership called Almaviva with Chile's Concha y Toro. At home, she grew Mouton Cadet, building a new winery and distribution system. She also improved her family's Clerc Milon and d'Armailhac estates. But she never lost sight of the centrality of Mouton-Rothschild, hiring top staffers and giving them the resources they needed. In 1995, she earned Wine Spectator's Distinguished Service Award.
Not least, Philippine involved her children in the business. When the baroness died last year, sons Philippe and Julien were prepared to take control. Their sister, Camille, has now joined them in the enterprise. The siblings know they follow two incredible acts, but they also know their company is stronger than ever.