The Wagner Family
In 1989, the Wagners earned Wine Spectator Wine of the Year honors for their 1984 Caymus Cabernet Sauvignon Napa Valley Special Selection. It was the culmination of 17 years of effort by Chuck Wagner and his father, Charlie, to build their family-owned winery into one of Napa's top Cabernet brands.
That same year, Chuck experimented with a white wine to broaden the portfolio. It was inspired by old California field blends, a mix of Chardonnay, Sauvignon Blanc, Sémillon, Viognier and Muscat Canelli. Charlie didn't like it; too sweet, he said. Chuck made more anyway. He called it Conundrum, and it boomed. Before long, it was bringing in more profits than Caymus' Cabernets.
The Wagners pride themselves on being farmers, and it's true—their roots in California's soils run deep, and they know good grapes. But they also have a powerful entrepreneurial streak, which has allowed them to grow into a modern-day wine dynasty.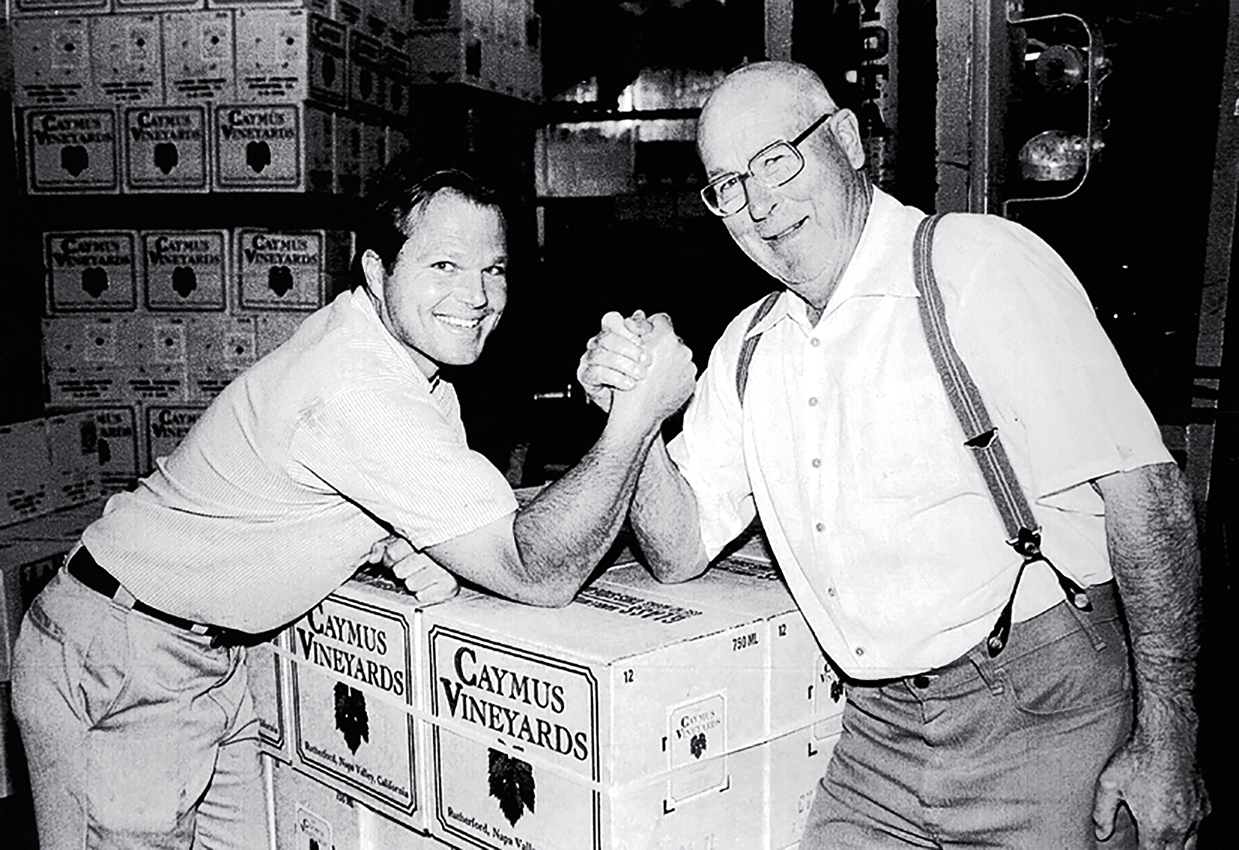 Carl Wagner, Chuck's grandfather, emigrated to the United States from Alsace, arriving in Napa Valley in 1906. During Charlie's childhood, Carl built a winery on the property that is now Honig Vineyard. Prohibition killed the business, and by the time Chuck was born, in 1952, Charlie and his wife, Lorna, were farming the 73 acres in Rutherford that are now the family estate. As a kid, Chuck roamed prune and walnut orchards and vineyards planted with varieties such as Napa Gamay, Berger and French Colombard.
Charlie worked hard and saw his tractor as his office. The only wine he made was for home consumption, poured from a jug Lorna wouldn't let him set on the dinner table. But in 1966, he began pulling out trees and vines and replanting the land with new grape varieties, including Cabernet Sauvignon and Riesling. His friends thought he was crazy, but he saw the higher quality wines being made nearby. He believed he could make a better living making his own wines than providing grapes for others'.
By 1971, however, Charlie was about ready to give up. The investment was not paying off, and land prices were rising. He made Chuck, not long out of high school, an offer—come work with him to make the winery solvent, or else he and Lorna were selling everything and moving to Australia. Chuck signed on and by 1975 their Cabernets were winning notice. That year they created a reserve, Caymus Special Selection—and in addition to the 1984, the 1990 vintage would also be named Wine of the Year, making Special Selection the only wine to earn the honor twice.
Chuck expanded, buying grapes from other spots in Napa. He was unafraid to try things and to let his wines' style evolve as customers' tastes changed. Conundrum's success opened a new chapter in the Wagner family story, allowing Chuck to further expand and bring the next generation—his own children—into the company.
In the early 1990s, the family planted vineyards in Santa Lucia Highlands near Monterey and created a Chardonnay-focused label, Mer Soleil, now run by Chuck's eldest son, Charlie. A few years later, Chuck began buying Pinot Noir from Santa Barbara county, creating the Belle Glos label that his son Joe, who started at the winery in 2002, the year that Charlie Sr. died, would run. One of Chuck's two daughters, Jenny, joined the business and now makes a Napa Merlot and a Sauvignon Blanc under the Emmolo brand. As production has grown, the Wagners have also expanded their operations to neighboring Solano County.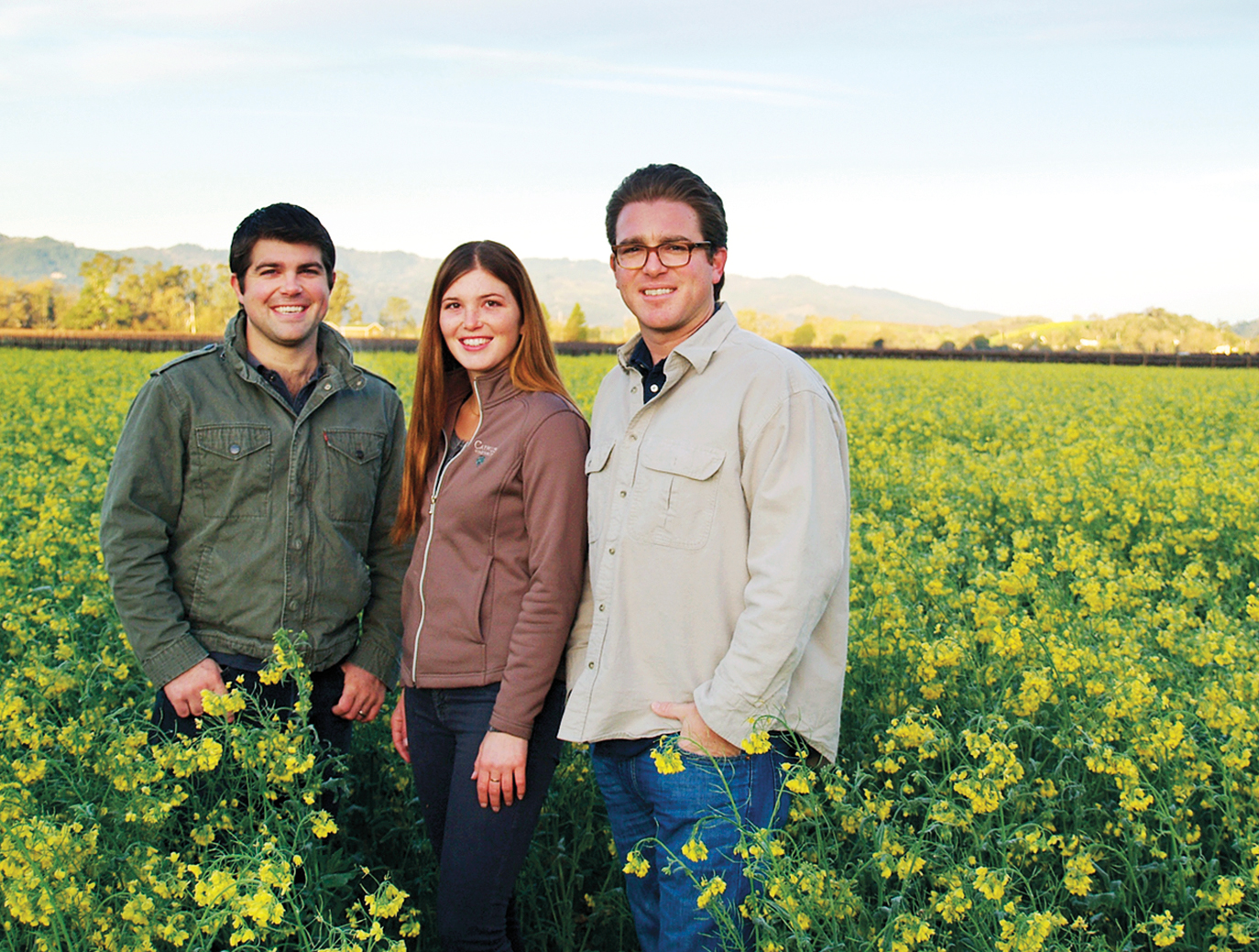 In 2014, Joe Wagner started his own company, Copper Cane, centered on a wine called Meiomi, which he had developed with his father. The Pinot Noir brand had been an offshoot of Belle Glos—during the 2008 recession, Joe envisioned a lower-priced Pinot produced from purchased grapes. Like Caymus and Conundrum before it, Meiomi became a runaway success, exceeding half a million cases in sales. Last year, Constellation Brands paid $315 million for the brand.
Joe has said he plans to take his profits from the sale and invest in vineyards. After all, he's a Wagner, and the farming roots run deep.