The Mondavi Family
In 1943, Robert Mondavi learned that the Charles Krug Winery in Napa Valley was for sale, and he tried to convince his father, Cesare Mondavi, to buy it. Cesare had built a successful business buying and selling grapes. But this was different—Charles Krug was a fine wine operation, and Cesare's elder son believed fine wine was America's future.
Cesare agreed to make the deal. The consequences would transform Napa Valley and the American wine industry.
Passionate, ambitious and idealistic, the Mondavi family has had a huge impact on American wine. They have also suffered painful chapters of family squabbles and financial trouble. Yet they are still pushing the boundaries of California wine today.
Cesare and his wife, Rosa, came to the United States from Italy's Marche region at the end of the 19th century, settling in Minnesota. Robert was born in 1913, and his brother, Peter, a year later. Seeing opportunity in Prohibition, the family moved to Lodi, Calif., in 1922 and started a business buying grapes from farmers and shipping the fruit to the country's growing number of home winemakers.
Both Robert and Peter studied at Stanford then went to work for Cesare. Robert focused on sales, Peter on winemaking. After Cesare's death in 1959, Rosa was named president of the company. She and her sons grew Charles Krug into one of Napa's best-known wineries during the 1960s. But there were disagreements—Robert believed quality should be higher and advocated for more expensive production techniques. One day, the brothers' arguing led to a fist fight. Shortly afterward, in 1965, Robert left the company.
It began a painful schism. Robert sued for his share of Charles Krug. A 1976 settlement left Peter in charge of Charles Krug, but gave Robert most of the family's key vineyards in the Oakville area.
Peter would spend the next 50 years stewarding Charles Krug, gradually improving quality. Robert made a bigger splash in a shorter time.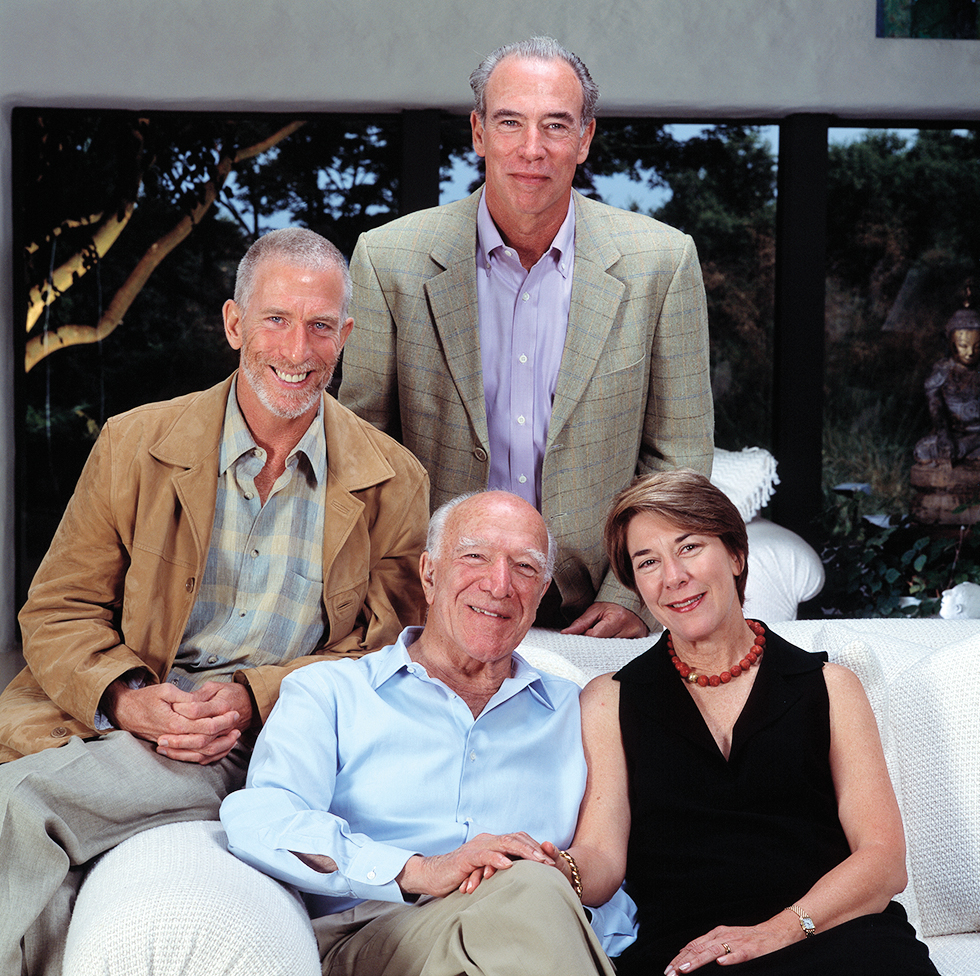 In 1966, he opened Robert Mondavi Winery, Napa's first new winery since the late 1930s. With the help of his sons—Michael and Tim—Robert accelerated his efforts to fine tune his wines. Robert Mondavi Winery built a reputation for its Napa Valley Cabernets and Chardonnays and started a trend with Sauvignon Blanc, which Robert called Fumé Blanc.
Robert became America's most visible ambassador for wine, promoting it as part of a healthy, civilized lifestyle. In 1979, he announced a joint venture with Château Mouton-Rothschild called Opus One. In 1981 he helped establish the Napa Valley Wine Auction.
Seeking capital for growth, Robert Mondavi Winery went public in 1993. When difficult economic times and squabbles among Tim, Michael and their sister, Marcia, hurt the company, the board of directors sold the winery to Constellation for $1 billion in 2004.
Robert devoted his remaining years to philanthropy, working with his wife, Margrit. Robert died in 2008; Margrit, who helped promote cultural and culinary activities in Napa, followed this year.
But the Mondavis have shown they have no intention of quitting. At Charles Krug, Peter's sons—Marc and Peter Jr.—are now in charge. And their cousins Michael, Tim and Marcia have found success in new ventures.
Michael, with the help of his children Rob and Dina, started a new winery called Michael Mondavi Family Estate, focused on Cabernets sourced from vineyards in Atlas Peak and Howell Mountain. He also launched Folio Fine Wine Partners, an import and distribution business representing wineries such as Frescobaldi, Bruno Giacosa, Masseto and Palacios Remondo.
Tim also focused on Napa Cabernet, creating the Continuum brand along with Marcia. The winery now has 42 acres of vines, and the brother-sister team has been joined by Tim's children Carlo, Dante, Chiara and Carissa. Carlo and Dante also have their own brand, Raen, which produces Pinot Noir from Sonoma Coast. The Mondavi story continues, and wine remains its common thread.
Watch our Michael Mondavi video