The Gallo Family
The Gallos are America's first family of wine, not as flashy as others perhaps, but a constant presence, always seeming to know what consumers are thirsty for and delivering a quality product. For 83 years and four generations, the Gallos have been making and selling wine, and it's hard to imagine that America would be the world's biggest wine-consuming nation without them.
It began with Ernest and Julio, two young brothers working with their father in California during Prohibition, shipping grapes to Italian-American families like theirs who wanted to make wine at home. In 1933, after Repeal came, the brothers started their own wine company, E.&J. Gallo, in Modesto, Calif. They found some old pamphlets on winemaking in the local library and took out a loan to rent a warehouse near the railroad tracks.
They divided their responsibilities—Julio would handle production, Ernest sales. Ernest quickly proved a talented salesman. He knew that reaching consumers meant operating within the three-tier distribution system. He built close relationships with wholesalers, making it easy and profitable for them to push Gallo wines. He also hit the road, visiting hundreds of shops a year, learning what customers wanted and working to make sure Gallo wines were always prominently displayed.
Knowing what consumers wanted was key. Gallo has always been in sync with customers' tastes. That earned the brothers critics who argued that wines like Thunderbird, Ripple and Boone's Farm were poor examples of America's wine potential. But at a time when Americans were just beginning to embrace wine and learn about it, the Gallos were providing them with training wheels.
While Ernest was selling, Julio was working to make more and better wine. He became a master at finding excellent vineyards and securing long-term deals to buy the grapes. He also made sure that even as Gallo's Modesto winery grew larger and larger, wine quality was consistently strong. Though Gallo wines weren't considered highbrow, in the 1950s and '60s the company was buying some of the state's best fruit, including 40 percent of Napa Valley's crop. And Julio pushed growers in every part of the state to plant finer varieties, helping to improve quality across the board.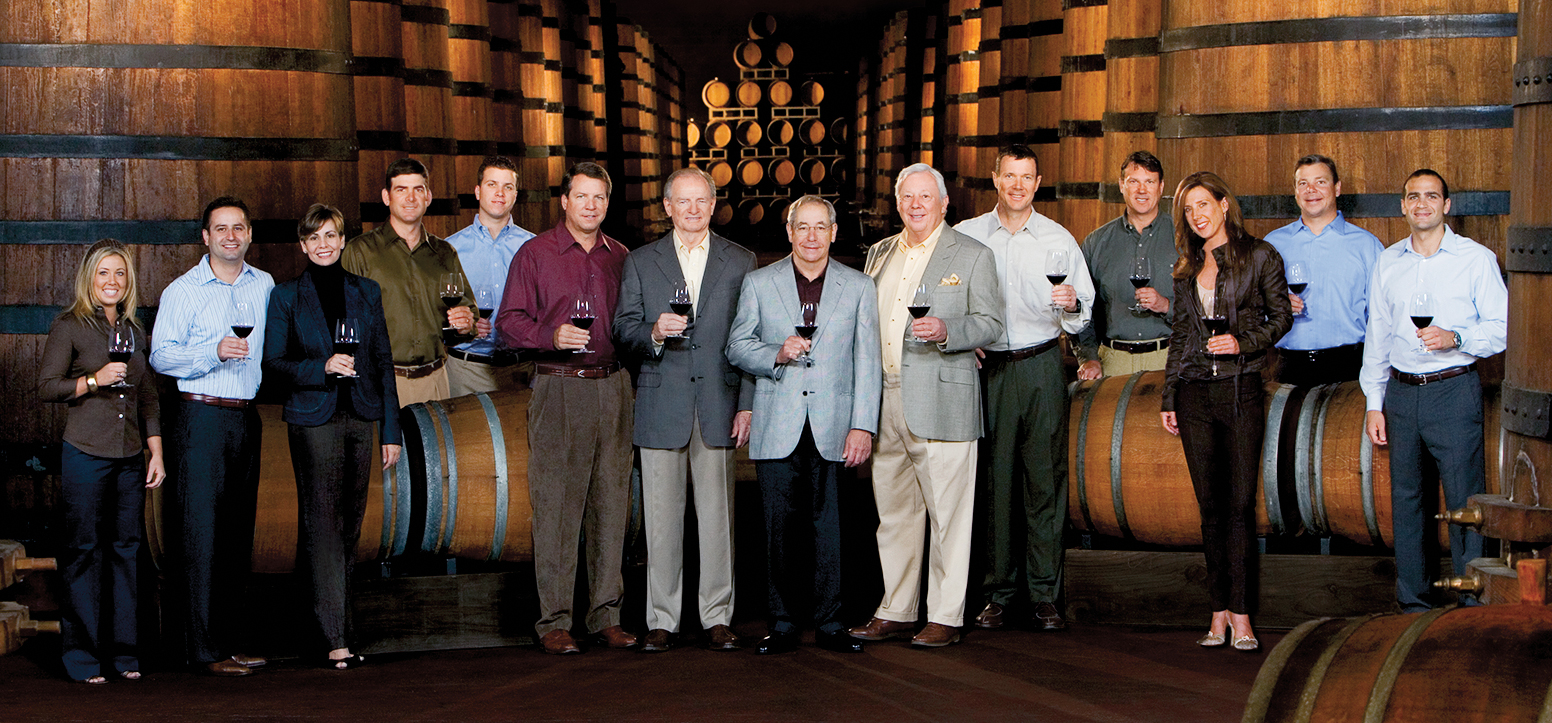 In 1983, Julio did something he had sworn he would never do—he put a vintage date on one of his wines, a 1978 Sonoma Cabernet Sauvignon. It was a sign of the changing times. America was beginning to drink better wine, and Hearty Burgundy and Carlo Rossi wouldn't remain cash cows forever. The company had built an enormous aging cellar beneath the Modesto winery. Gallo had already been buying large amounts of land in Sonoma, and in the 1990s it launched Gallo of Sonoma, a quality-oriented label focused on Sonoma appellations. The firm also expanded into imported wines, partnering with producers in Italy, France, Australia and elsewhere to create successful new brands such as Ecco Domani and Red Bicyclette.
Julio died in 1993, Ernest in 2007. Ernest's son Joe, who had been in sales for the company, took over as CEO. Julio's son Bob serves as co-chairman of the board, and today 14 family members work in the company. They have continued the move toward quality, acquiring top estates in California and Washington and importing premium foreign wines. They currently own 15 wineries and 20,000 acres of vineyards and market approximately 100 different brands.
They still know what sells—in 2005, they acquired Barefoot Cellars, whose wines have been a runaway success, reaching 18 million cases in sales last year. But they have also expanded on the premium end, with a new focus on luxury imported brands. Having the largest family-owned wine company in the world, the Gallos plan to help shape American palates for years to come.