Fizz Sizzles, Rosé Rules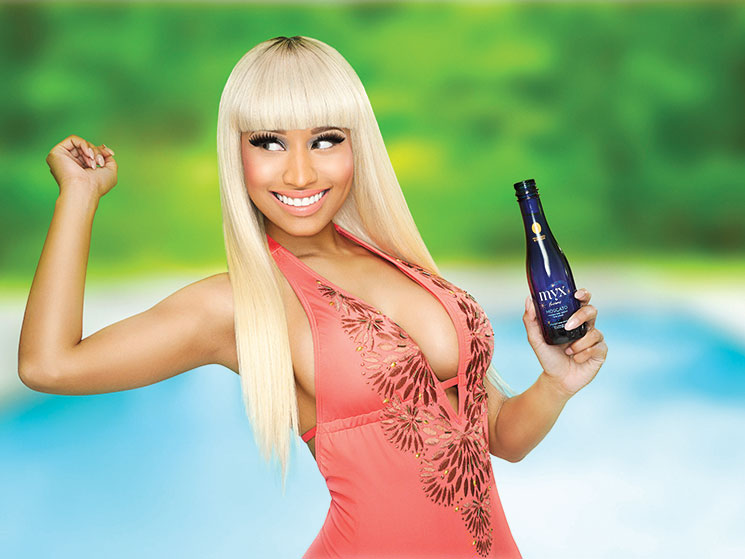 By 2016, Americans realized that they liked dry rosé and sparkling wine so much that they didn't want to wait until pools opened for summer or the holiday-party circuit began to pour them.
Dry rosé didn't just rise in the summer—it reigned. Between 2006 and 2015, imports of Provence rosé rose more than 2,000 percent, to 871,000 cases. From Houston to the Hamptons, sippers began clamoring for it ever longer each year—from April, then March, until September, then October—until rosé season just never ended.
And winemakers were tickled pink. Wineries like Château d'Esclans, Domaines Ott and Domaine Tempier in Provence could charge upwards of $50 for their rosés, now considered legitimate fine wines; rosé Champagnes could fetch double the price of their pale peers. Beyond France, Merlot men on Long Island and Pinot pushers in Sonoma tried out new cuvées. Celebrity vintners Brad Pitt and Angelina Jolie, Kyle Maclachlan and Drew Barrymore all got into the pink.
Meanwhile bubbly still rang in the New Year, but had risen to the level of Sunday morning ritual the rest of the year (brunch also trended heavily this decade). The fizzy explosion percolated in Italy. Prosecco became the hot thing of youngsters across America: It was fun and chic, fresh, and fair on the wallet. The folks in the Veneto quickly moved to claim what had previously been a generic wine name for themselves and walled off a geographically defined Prosecco DOC in 2009; Prosecco imports popped from 900,000 to 4 million cases in the five years that followed.
"Moscato mania" burned even more brightly. Between 2006 and 2015 sales in the U.S. of the eminently affordable off-dry frizzante blasted up from 900,000 cases to a whiz-bang 16 million, overtaking fusty, declining white Zinfandel in 2013. Though the long-toiling keepers of the style's flame in Piedmont certainly received a boost to their traditional Moscato d'Asti, wine-industry juggernauts scrambled to plant varieties of Muscat all over Italy, California and Australia. Musicians like Nicki Minaj, Drake and Kanye West rapped Moscato's praises, and however the wine elite thought of it (dismissively), Moscato would become perhaps the first wine that brought all Americans into the fold—men and women, young and old, black, Hispanic and white. By 2015, year-over-year growth had braked to 4 percent, however, and for drinks-biz marketing mavens, the hunt for the next decade's firefly wine was on.
---
The Future Is Now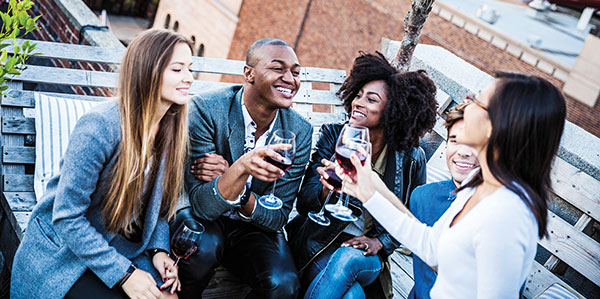 In the 2010s, the children of the Baby Boomers reached legal drinking age; the Millennials, roughly defined as born between 1976 and 2000, had mostly grown up. In 2013, America became the world's No. 1 imbiber of wine, and as of 2016, the Millennials are or are soon to be the No. 1 drinkers of wine in America.
As with any generation, their tastes are hardly monolithic—to a degree, in fact, that the moneymen grumble that Millennials are "brand allergic." The loyal following once commanded by names like Gallo, Mondavi and Riunite has largely faded. Diverse, adventurous in tastes and rarely beyond the reach of the Internet and its many-splendored influences, Millennials quaff wines from places such as Portugal, South Africa and Oregon; they've built up sparkling wines, rosés and odd-duck "hipster wines," and they've side-eyed the cutesy critter labels while hoisting wine in cans and kegs.
---

---
California vs. Mother Nature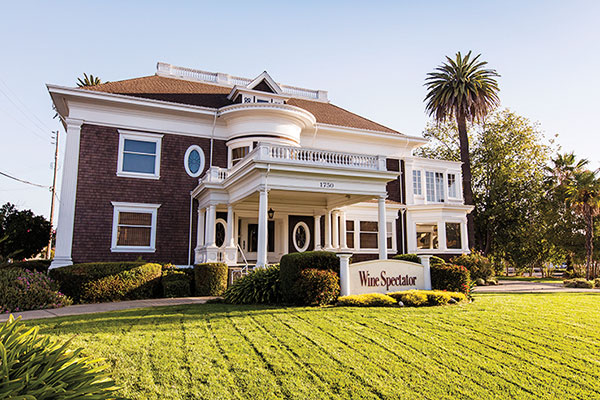 Nature's destructive force rendered winemaking an afterthought on Aug. 24, 2014, when a magnitude 6.0 earthquake struck California's Napa and Sonoma counties. One person died and more than 200 were injured in the disaster, which destroyed thousands of gallons of wine and damaged historic buildings, including Wine Spectator's 1903-built Noyes mansion on First Street in downtown Napa. One of the mansion's chimneys crumbled, and the original lath-and-plaster walls had to be gutted. Official blind tastings were moved to an offsite location for more than a month, and restoration of the chimney and fireplaces took a year to complete. Overall damage estimates for the state ranged as high as $1 billion, with the wine industry bearing $80 million to $100 million of that.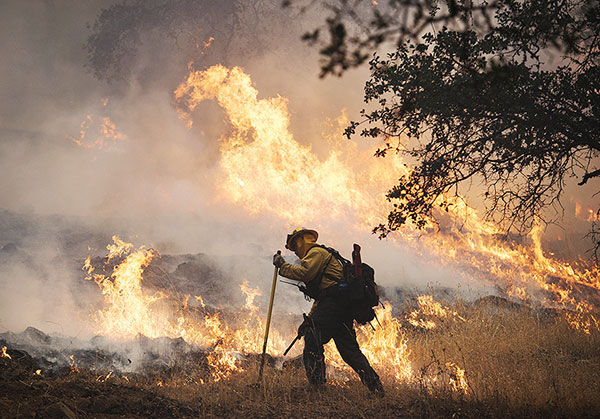 And while the quake brought instant destruction, California vintners were already suffering one of the worst droughts ever; water levels were already low when 2013 brought the state's driest year on record, and 2014 offered little relief. With reservoirs dwindling, rationing water was a prime concern. The wildfire threat was intensified by the drought, and in September 2015, the Valley Fire in Lake County wine country razed 75,000-plus acres and some 2,000 buildings and caused four deaths.