The Wine World Sees Green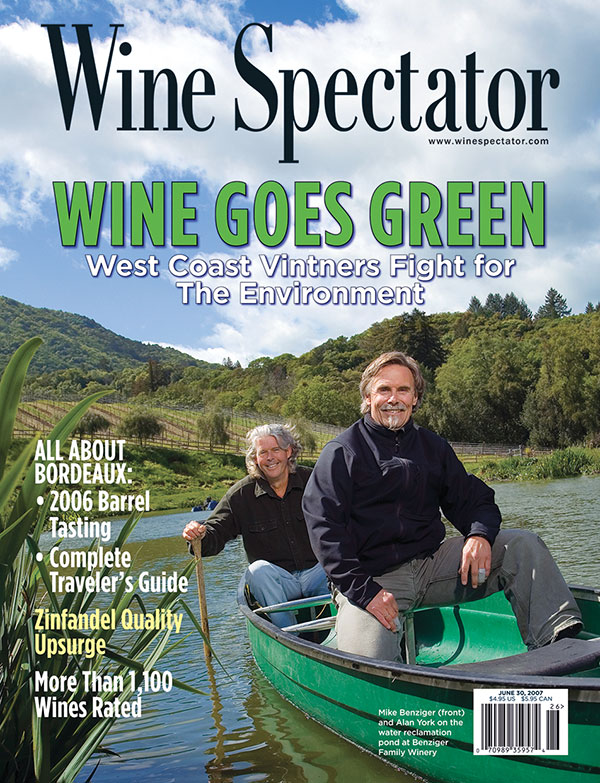 In the past decade, the world of wine has become larger, younger and greener than ever before, especially in the United States. The American wine culture fostered for decades by the Baby Boomers has been wholeheartedly embraced by their Millennial children, and with that generation entering its thirties, the United States cemented its position as the world's most important wine market, surpassing France and Italy to become the top wine-consuming country by volume.
While the wine market was globalizing, winegrowers were putting more and more emphasis on Earth-friendly farming and production methods. Vintners began converting to sustainable, organic and biodynamic farming, as well as eco-friendlier packaging designs (and it didn't hurt that green inititives were marketing gold for the coveted new demographic of idealistic young drinkers). No packaging innovation turned more heads than screwcaps, shedding their "cheap" stereotype and twisting their way into the high-end market, with Australia and New Zealand leading the way. And all that new business was injecting a lot of green of the paper variety into the wine industry, too, and some of California's longtime farming families took the opportunity to cash out.
---
Saving the Planet, One Bottle at a Time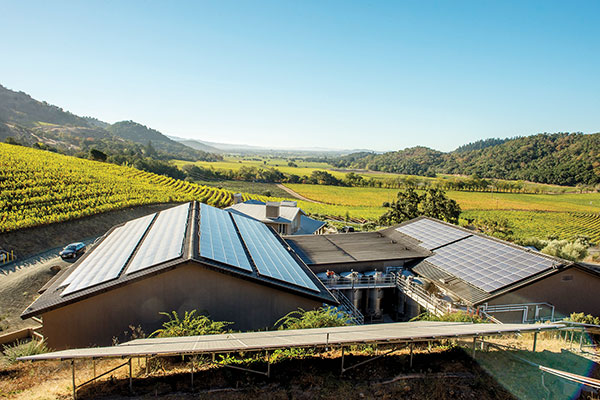 There has never been any debate over the bucolic beauty of wine country—lush rolling hills of vineyards, not a weed in sight; plump, healthy-looking fruit hanging from the vine; perhaps a reservoir shimmering nearby—but the pristine setting frequently belied an underbelly of environmentally damaging practices. Pesticide and herbicide regimens were de rigueur, wasteful irrigation practices the norm, but beginning in the 1990s, eco-friendly directives started gaining traction in the wine industry; today, a new class of wineries is setting the pace in environmentally friendly farming.
Conservative drip irrigation has supplanted sprinkler and flood irrigation as the industry standard; where possible, some vintners, especially in California and Oregon, have had success with dry farming, using no irrigation at all by depending entirely on rainfall and the bank of moisture retained by the soil. Where once chemical fertilizers, pesticides and grape monoculture were the norm, vintners large and small have shifted toward sustainable, organic and even biodynamic farming, using biodiesel fuels, solar power, natural cooling systems, water management and waste reuse and recycling programs.
---
Is Your Wine Certifiable?
LEED: The Leadership in Energy and Environmental Design certification is awarded by the U.S. Green Building Council and evaluates everything from construction materials to water and energy usage.
LIVE: The Low Input Viticulture and Enology program follows the standards set by the International Organization for Biological and Integrated Control (IOBC); covers ecological, ethical and social aspects of agricultural production as well as aspects of food quality.
NOP / Organic: The National Organic Program was established by the USDA in 2002; requires minimum three years without synthetic chemicals, with annual inspections.
Demeter Association: The international biodynamics certifying body; requires minimum three years adherence to biodynamic practices.