Prized Reservations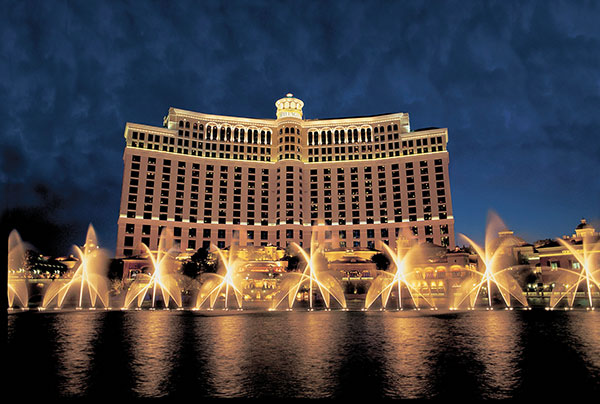 Cha-ching! High-roller restaurants had come back, baby, and this time the chefs were the stars. Las Vegas in the mid-'90s was in the midst of a transition from its unbecoming "Disney World with slots" phase to its "What stays in Vegas is two months of your salary" phase. With the opening of the palatial Bellagio (1998), Mandalay Bay (1999) and Venetian (1999) resorts, the dining stakes were upped all along the Strip, including at luxe destinations such as Caesars Palace and the MGM Grand.
Resorts hoarded chefs like chips. Bellagio would eventually stack up Julian Serrano, Todd English, Jean-Georges Vongerichten, Michael Mina and Sirio Maccioni. Mandalay Bay bet on Hubert Keller, Alain Ducasse and Charlie Palmer, whose centerpiece was a four-story glass wine tower, which bodysuit-clad "wine angels" would rappel to pluck bottles as expense account-clad patrons looked on. The Venetian cashed in with Emeril Lagasse, Mario Batali, Thomas Keller, Wolfgang Puck and Daniel Boulud. Who else? Nobu Matsuhisa, Gordon Ramsay, Bobby Flay, Guy Savoy, Tom Colicchio, Joël Robuchon, and on and on. Big wins at the tables demanded big wines in the glass, and this was the decade of the big-city mega-cellar, stocked to the rafters with trophy wines from around the world. Between 2000 and 2004, Vegas' Aureole, Delmonico and Picasso all earned Wine Spectator Grand Awards.

---
Wine Comes Online
In the late 1990s, the Internet seemed like it was going to make everyone rich, even though we weren't quite sure how to monetize it. And in 2001, the bubble burst. Internet stock investors lost billions, but some entrepreneurial web devotees learned wine was an Internet-marketable product. Even better, it came with a devoted audience desperate for access to wines not available locally—the World Wide Web connected consumers to wineries and retailers across the country.
As states caught on to the phenomenon, a movement to protect in-state wineries and retailers grew, culminating in a case heard by the U.S. Supreme Court in 2005. Granholm v. Heald pitted wine collector Eleanor Heald against Michigan Gov. Jennifer Granholm and her state's law permitting in-state wineries to ship to consumers but prohibiting out-of-state wineries from doing so. The case hinged on the Constitution's Commerce Clause, forbidding states from enacting anticompetitive legislation; the court ruled Michigan's law unconstitutional. In the time since, the number of states permitting winery direct shipping has grown from 27 to 43, and in 2015, Americans purchased nearly 4.3 million cases, valued at $2 billion, directly from wineries.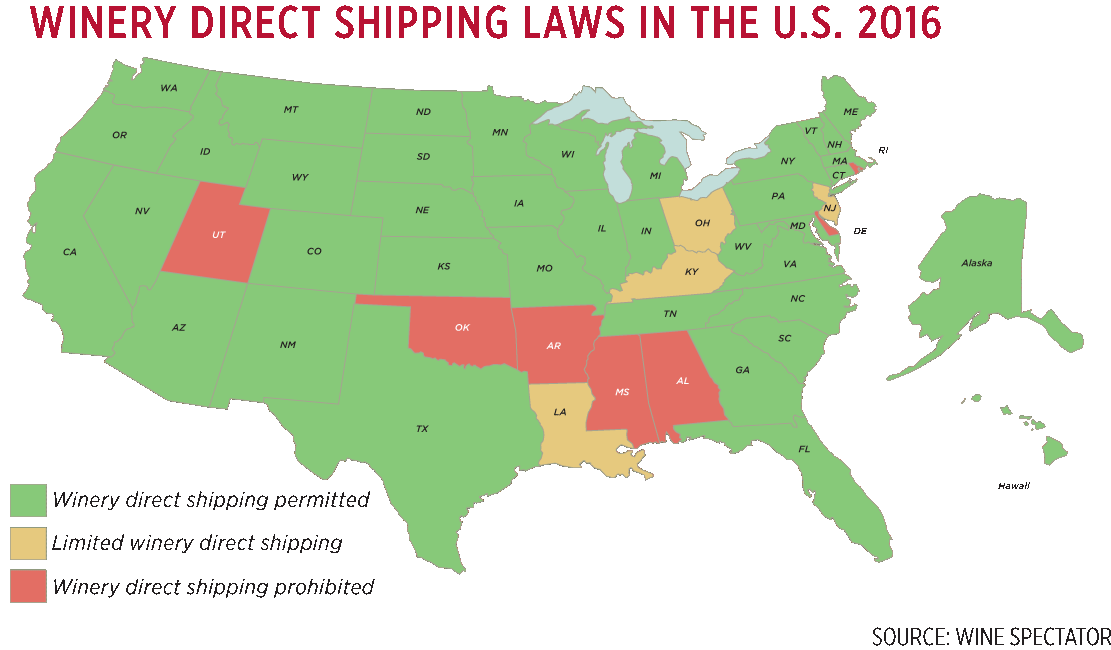 ---
The Day the Windows Shattered
Chef Michael Lomonaco had come up in some of New York's most august kitchens, and in 1997, he was hired to give a facelift to the grandest restaurant in the city: Windows on the World, way up on the 106th and 107th floors of the World Trade Center's North Tower. Soon, the restaurant was the highest grossing in the world, and it had been a wine destination from the start. Windows on the World Wine School had educated some 14,000 palates.
On the morning of Sept. 11, 2001, Lomonaco stopped in the lobby of One World Trade Center to get his glasses fixed, a detour that saved his life. All 72 staff already in the restaurant perished after Flight 11 hit the North Tower at 8:46 a.m.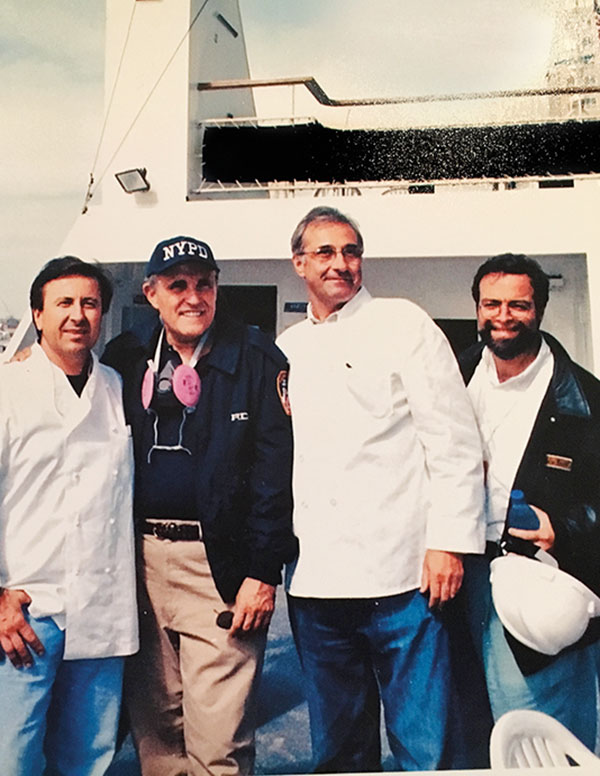 By the next day, New York's restaurateurs and chefs had mobilized a system to churn out soup and sandwiches and ferry them to Ground Zero to feed aid workers. Drew Nieporent, Danny Meyer, Charlie Palmer, Bobby Flay and David Bouley all pitched in, serving thousands out of the dining rooms of two Spirit Cruise vessels they'd docked near the site. Soon, food-and-wine pros founded the Windows of Hope Family Relief Fund; on one night, Ann Colgin gaveled away bottles donated by top California wineries, raising $1 million.