Chardonnay's Wild Ride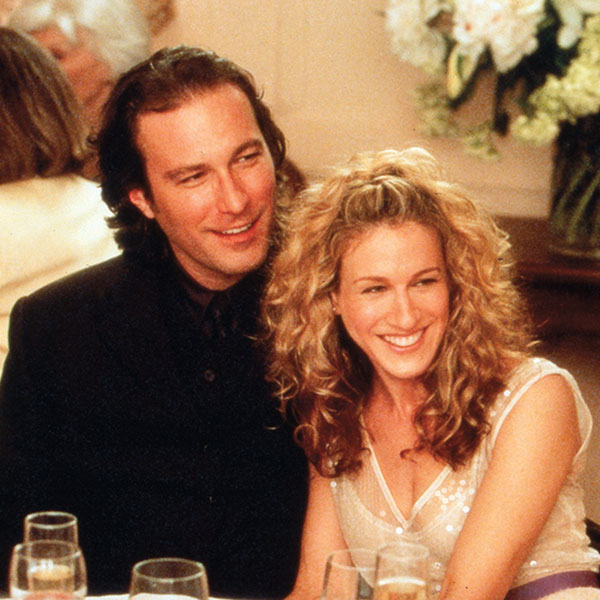 By the mid-1990s, American wine drinkers had come to love the rich, creamy, oaky style of barrel-aged California Chardonnay. But wine snobs would soon reject it, partly because of how big the wine had gotten, and partly because of how fat. By 2001, the acronym ABC, "Anything But Chardonnay," had become the pushback for both makers and drinkers of white wine. That year, Wine Spectator polled readers and found that many had turned on the too-candied, overoaked style: "You might as well go suck on a twig," one wrote. Another declared that if he became "Emperor of California," his "first decree [would] be to rip out every Chardonnay vine in the state."
For a time, drinkers defected to the lighter, crisper Pinot Grigio, and imports of Italian wine rocketed to 24.6 million cases in 2005. Then, it was Sauvignon Blanc's turn as the fresh and fruity choice, and New Zealand, which lashed itself to the grape, had its own hot streak. But don't weep for Chardonnay: Its promiscuity with terroir drew a new generation of winemakers exploring the limits of cool-climate viticulture in places like Sonoma Coast and Oregon's Willamette Valley, where a sleeker style of Chardonnay thrived. Today, nearly one in five bottles of wine sold in the U.S. is a Chardonnay, more than any other variety.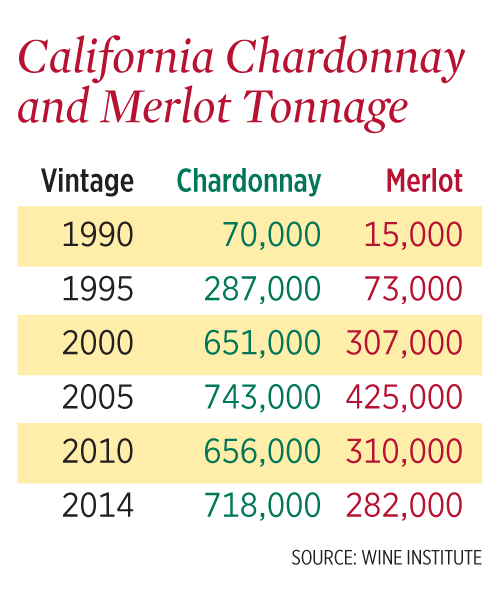 Merlot, Chardonnay's partner in crime throughout the late-'90s, would not have such a feel-good comeback story. In the early 1990s, it was the perfect gateway red for novice U.S. wine drinkers: Light in tannins, soft in texture, amicably fruity—and easy to pronounce. And it was just as friendly to winegrowers, thriving everywhere from Washington to Long Island and throwing off a big crop of up to 8 tons per acre. By 1996, California Merlot consumption had increased to 5.2 million cases, up from 800,000 in 1990; in 2005, enough Merlot was crushed to make more than 25 million cases of wine.
But while the grape is capable of world-class quality when groomed to low yields and full ripeness, it's also liable to bear insipid, cloying or just plain ordinary wine when grown for volume. The record 2005 Merlot crop couldn't have come at a worse time—sales were already declining before the late-2004 release of Sideways made it cool to hate Merlot, and by 2008, California's Merlot production had been cut nearly in half.
---
The Rangers Ride On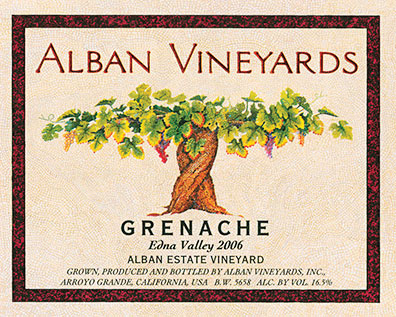 The "Rhône Rangers," a group of far-flung California winemakers devoted to Syrah, Grenache, Mourvèdre and other grapes associated with France's Rhône Valley, saddled up in the 1980s, and by the early 2000s, the best of them had hit full gallop. This marked a time of discovery for American collectors, when the finest Rhônes—from California, from Washington, from the Rhône itself—took their place alongside the world's great Cabernets and Pinots in cellars and on wine lists, where they firmly remain today.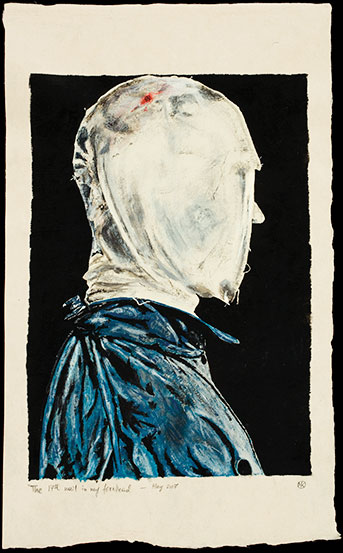 In California's Edna Valley, John Alban nursed Rhône varieties for others before making his own wine in 1991. Notably, Alban helped a young Manfred Krankl start Sine Qua Non with the 1994 vintage (the 2005 label for Krankl's 17th Nail In My Cranium Syrah is pictured here). Within a few years, both men were making some highly coveted California wines.
In Washington's Walla Walla Valley, Christophe Baron had discovered the sort of rocks that reminded him of the Rhône, and he planted Syrah and Grenache in 1997. His Cayuse wines, notably his top cuvée, Bionic Frog, introduced Washington Rhônes to the canon of collectibles.
---
Vintage of the Millennium!
In 1999, Gregorian calendar observers around the world were counting down to the go-go 2000s. Of course, Y2K brought plenty of anxiety: Would a computer coding bug shut down the world's electric grids, resulting in darkness, confusion and, not least, wine collections exposed to less-than-ideal temperature and humidity conditions? Would there even be a habitable world as we knew it on Jan. 1, 2000? Would there be enough Champagne?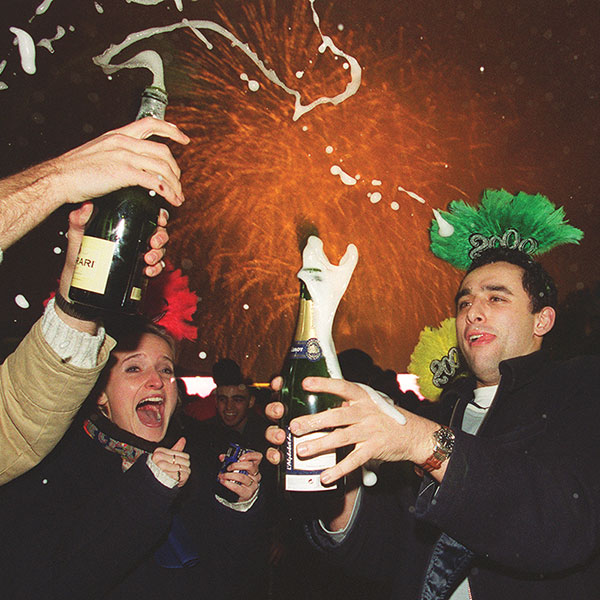 The latter question was actually perhaps the great wine concern of the hypothetical Y2K, and the Champagne houses spent a solid year leading up to the big night sighing they feared the rumors were true: There would be a Champagne shortage, and all anyone could do about it would be to buy as much Champagne as possible. The great wine concern of the immediate, actual Y2K was the warehouses throughout the country loaded to the gills with unsold Champagne.
In the ensuing years, wine sales in America continued to rise, albeit more gradually. However, one country got the cold shoulder: The much-hyped Y2K Champagne "shortage" that turned out to be a Champagne glut chilled some Franco-American wine relationships at the start of the millennium. Then, France declined to join the U.S. during our engagement in Iraq, sealing France's fate as the only major wine country whose U.S. import numbers would drop from 2000 to 2005.
---