America's Wine World Widens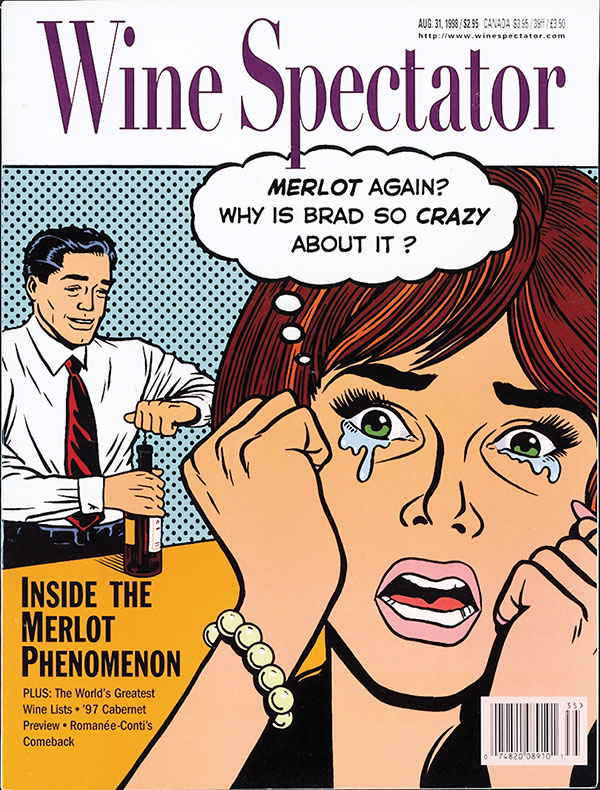 The good times were rolling and the red wine was flowing in the mid- to late 1990s. Napa Cabernet remained the standard-bearer, but other varietals were on the rise. California Merlot sales had increased sixfold since 1990, to the tune of 5.2 million cases in 1996. The economy was booming on the backs of optimistic dot-com stock valuations, and prices for collectible wines were soaring. America was partying like it was 1999, but a reality check the size of a millennial New Year's Day hangover was just around the corner.
The bubbly popping went quiet when the dot-com bubble burst, with publicly held Internet companies such as Amazon, eBay and Yahoo losing their stockholders billions of dollars in a matter of months, but nothing sobered the national mood more than the events of Sept. 11, 2001. America and the wine industry learned to adapt and evolve, however. Never before had so much quaffable wine been available so inexpensively, with Yellow Tail and Two-Buck Chuck injecting new life into the value-wine market. We even started using the Internet for real-world goods and services, including wine shipped right to our doorsteps. But the next great wave of high quality California wine was on the way, and U.S. drinkers were about to become obsessed with Pinot Noir, thanks in no small part to an ill-tempered, foul-mouthed big-screen antihero.
---
Pinot Noir's Big Break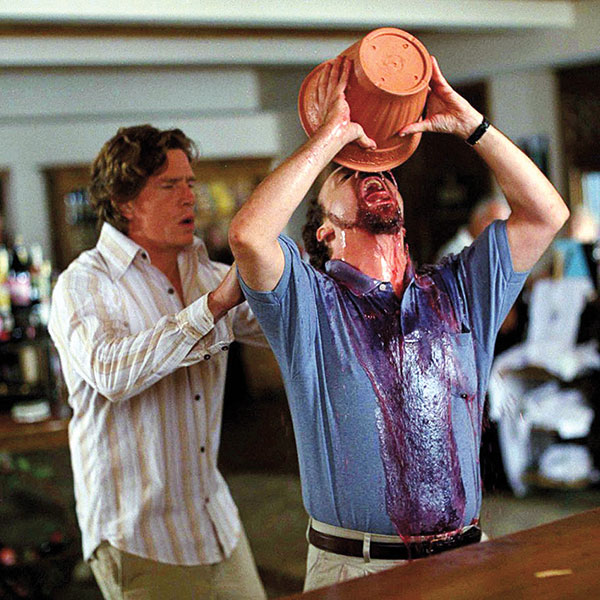 By the early 2000s, the Merlot phenomenon was giving way to Merlot fatigue. Bordeaux's easy-drinking Right Bank red grape had spent a decade as California's darling varietal, but in 2004, American drinkers were ready for something new. We would find it on the big screen, in the small-budget unexpected hit comedy Sideways and its ill-tempered antagonist Miles (played by Paul Giamatti), whose passion for Pinot Noir is matched only by his disdain for Merlot. Moviegoers thrilled to the film's knowing winks at wine snobbery and Miles' outrageous tasting room antics, but more than anything, they were intrigued by Pinot Noir and Santa Barbara County. Critics loved it too: Sideways earned Oscar nominations for Best Picture, Best Director and Best Supporting Actor and Actress, and won for Best Screenplay.
The film generated a wine tourism boom for Santa Barbara, especially for wineries and bars that had had cameos, like Sanford, Fess Parker and the Hitching Post II. Previously overlooked Central Coast Pinot Noir regions like Sta. Rita Hills, Santa Maria Valley and Santa Ynez Valley became points of interest for wine lovers across the U.S.
But perhaps the most profound change to the American wine landscape came by way of Sideways' inverse effects on sales of Merlot and Pinot Noir. National sales of California Pinot increased 18 percent in the first six months of 2005; California's Pinot Noir crush would more than double, from 70,000 tons in 2004 to more than 150,000 in 2009. Vintners harvested nearly 260,000 tons of Pinot in 2013. Merlot's hip factor never quite recovered from Miles' memorable line: "I am not drinking any fucking Merlot!" It's still revered in its finest iterations, however. Despite his derision of Merlot (and some jabs at Cab Franc), Miles eventually finds himself alone with the bottle he's always most revered, the 1961 Château Cheval-Blanc, a Right Bank Bordeaux blend of Cabernet Franc and Merlot.
---