Prized Reservations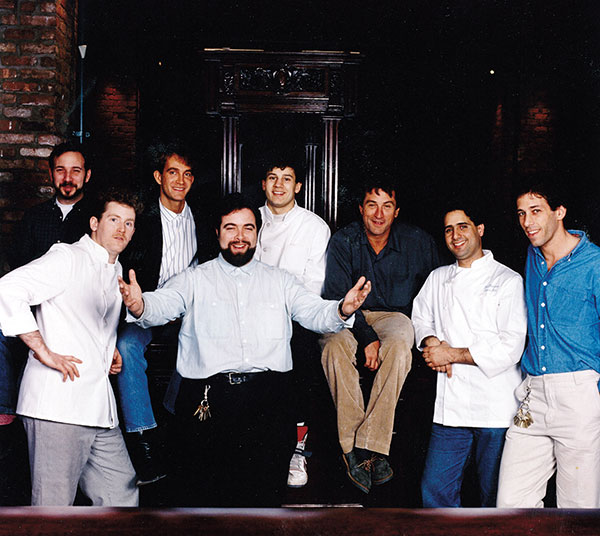 The idea seems, well, foreign, now, but even as California cuisine began emerging, most fine dining was decidedly French. In the mid-1980s and early '90s, restaurateurs threw off that yoke. Finally, "American" cuisine stood up for itself (Rib eyes bigger than your plate! Clams casino!) at institutions like Tribeca Grill and Gotham Bar & Grill, as well as high-end franchises like Morton's and Ruth's Chris. Tony May's San Domenico was an Italian spot in Midtown Manhattan that demanded respect and had a female chef, Odette Fada, heading up the kitchen. In Chicago, Tony Mantuano was (and is) making magic at Spiaggia. In 1993, with the opening of the first Washington, D.C., location of Jaleo, José Andrés was just getting started, but his arrival on the scene coincided with and helped propel a burgeoning '90s fascination with Spanish food.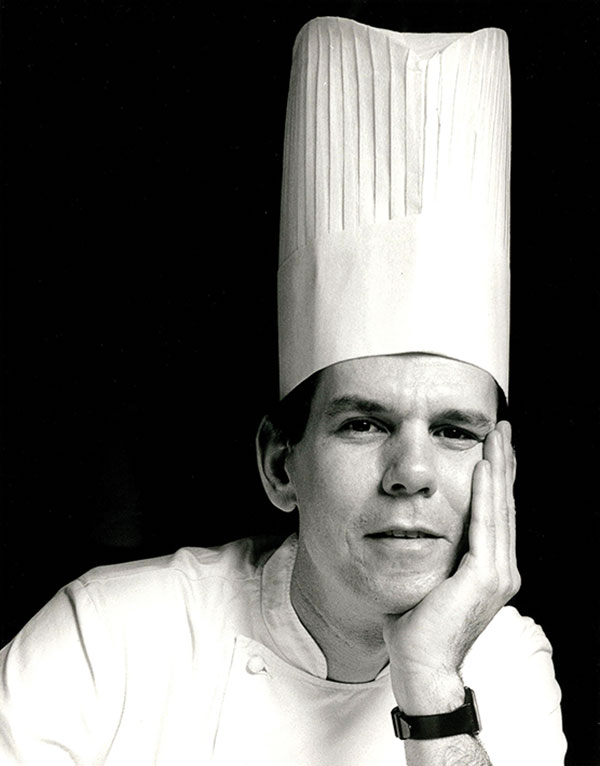 But homegrown talent also rocketed the American dining scene to the upper echelons of the food world, as chefs unbound to any philosophy or fad outside their own kitchens took inspiration from France, Morocco, Vietnam and beyond. American David Bouley opened his much-fêted Bouley in 1987, starting with a base of France and gradually layering on Japanese and Eastern European over the years. The plucky Wolfgang Puck had Austria in his accent but Hollywood in his veins, debuting Spago in Los Angeles (1982) and Chinois in Santa Monica (1983), spiking his fusion cuisine with Asian spice. Thomas Keller brought fine dining to wine country with the French Laundry in 1994. Charlie Trotter trained his monomaniacal attention to detail on Charlie Trotter's, which he opened in 1987 in Chicago.
---
Italy Bottoms Out, Tops Off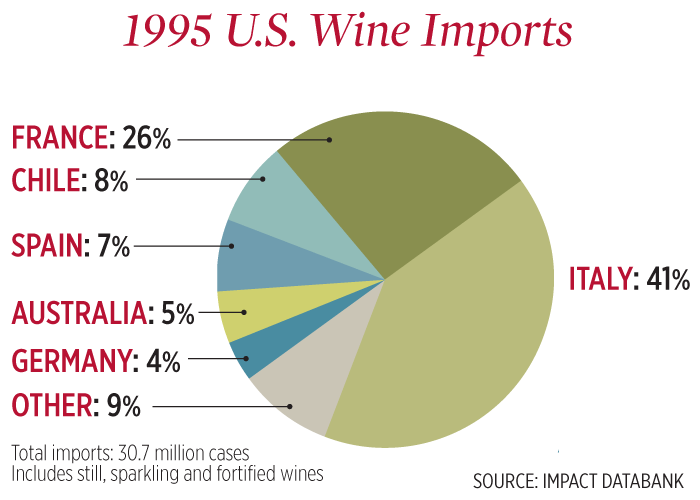 Italy too had a paradox on its hands. With the rise in popularity of Italian cuisine and the generally increased appetite for wine stateside, Italian vintners—and American importers—saw a money-making opportunity. They entered the decade riding high on volume, with Riunite "on ice, that's nice" Lambrusco reigning supreme among imports in the mid-'80s. Chianti was also popular, though the straw basket-bound fiasco bottles were reinforcing its reputation for cheap wines of middling quality. Low-end whites were in the mix as well.
But in 1986, it was discovered that a handful of bulk-wine producers were adding methanol to low-quality wines, and Italian wine exports plummeted worldwide. Americans who wanted cheap and sweet turned from Riunite to wine coolers; those who wanted cheap and red experimented with Australia and Chile. Some moved up a few bucks in price, and California's "fighting varietals" came out swinging.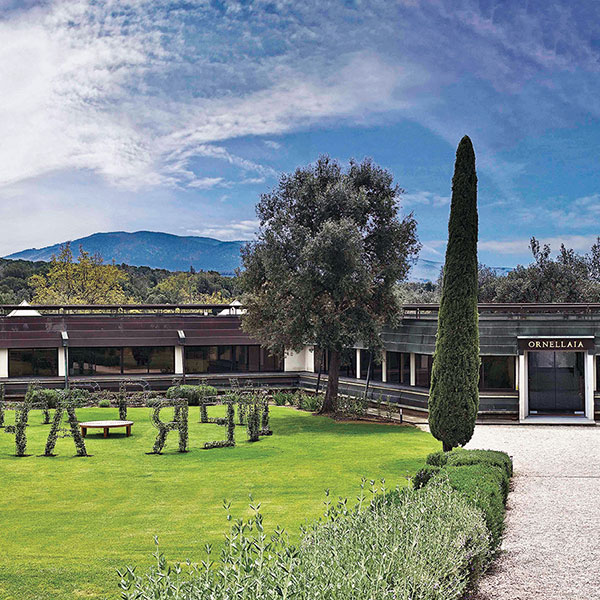 By the early '90s, some Italians were saying "basta." They'd dispense with the idea that Americans would only open their wallets wide for France or California, as well as with the rules, written and not, of Italian winemaking. Mavericks began producing 100 percent Sangiovese or even Cabernet, Merlot or Syrah. The "super Tuscan" declassified reds of Tenuta San Guido (Sassicaia) and Antinori (Tignanello and Solaia) rolled out in the late 1960s and early '70s, but the category really began picking up steam among U.S. drinkers in the late '80s and early '90s. Tenuta dell'Ornellaia got in the game with a Cabernet blend (Ornellaia) in the 1985 vintage and a Merlot (Masseto) in 1986. Antinori introduced a Bordeaux-style blend with Guado al Tasso in 1990. Le Macchiole made its splash with the 1987 vintage, and Tua Rita with the 1992.
In 1994, the Italian government finally recognized how non-traditional blends could make quality wine, granting Bolgheri, home of Sassicaia, Ornellaia and others, DOC status. Piedmont wine baron Angelo Gaja was long frustrated in his attempts to grab a piece of the Tuscan pie, but in 1996 he finally purchased what would be known as Ca' Marcanda, which translates to "the house of endless negotiations."
---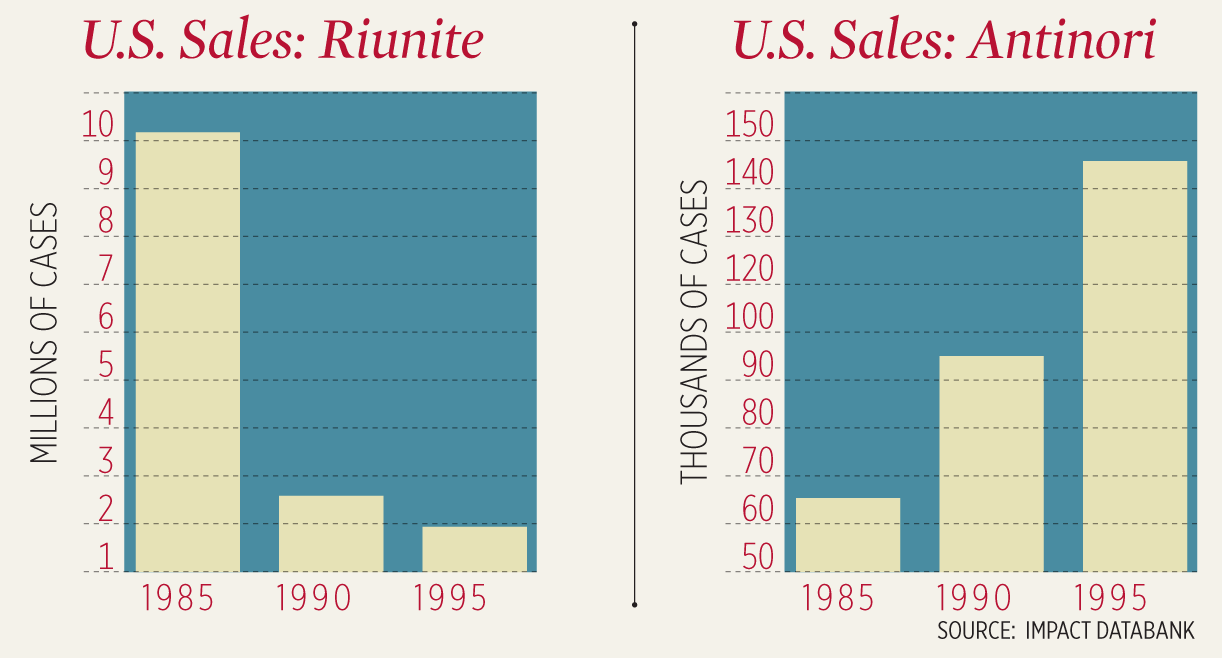 Italy has been the No. 1 source of imported wine in the U.S. since 1975, when it surpassed France. The U.S. import market was dominated by Italian whites and sparkling wines in the 1980s, but by 1990, the market was diversifying; sales figures for Riunite Italian sparkling wine, the No. 1 imported brand in the U.S. from the 1970s to the mid-1990s, illustrated just how dramatically the market was changing. Chile, soon to be followed by Australia, had started making inroads; it was just a trickle of the flood of New World wines on their way to the U.S.