Wine Steals America's Heart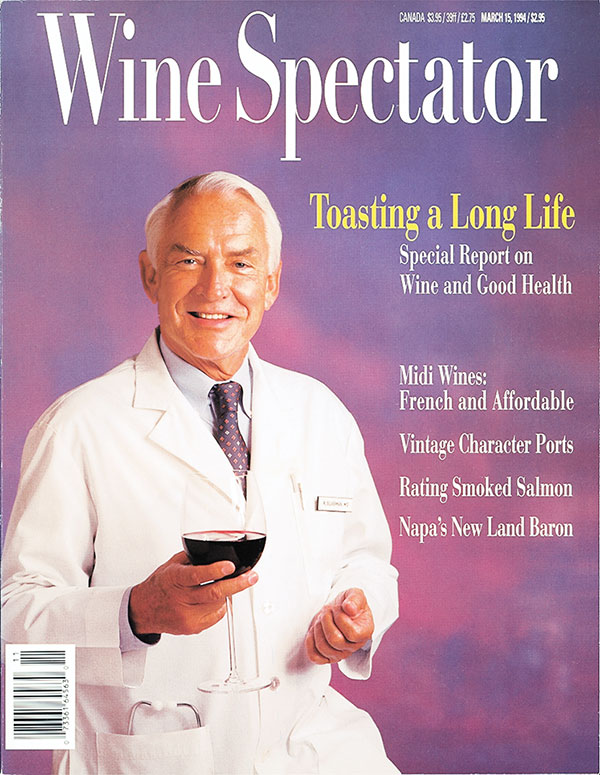 The mid-1980s found America gripped by a fitness craze, with a Jane Fonda cassette in every VCR and, thanks to the revelation that wine could offer health benefits, a bottle of red wine on more and more dinner tables across the country. Thanks in large part to a 60 Minutes segment in 1991 that introduced the Western world to the "French paradox," red wine sales in the United States jumped nearly 40 percent in 1992, and Americans had the money to spend. The 1990s brought a booming economy and an increased demand for luxury products. And Napa Valley was primed to deliver: Cult Cabernets became American wine's success (and excess) story of the decade, epitomized by the debut of Screaming Eagle with the 1992 vintage.
But it wasn't all tight abs and big Cabs. The California wine industry would face its share of growing pains and challenges. The devastating vine-root louse phylloxera came back in a big way, feasting its way across the state on rootstocks previously believed to be resistant. Likewise, wineries and cellars were proving not nearly as secure as thought, as the cork-tainting compound TCA started systemically creeping its way into wineries around the world. On the consumer side, the explosion in the popularity—and expense—of wine collecting was about to cause an American bidding war over what would later become the most famous fake wines ever sold.
---
60 Minutes for the Rest of Our Lives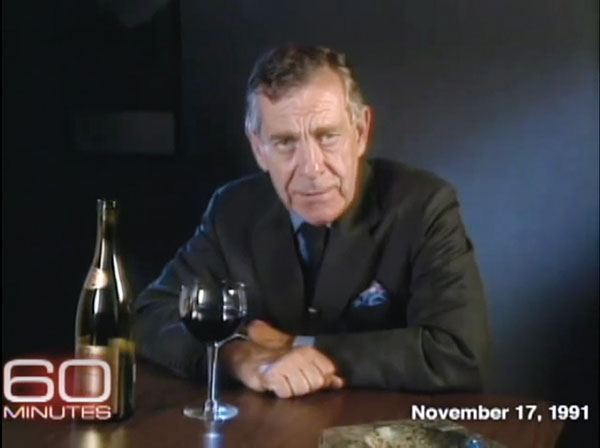 Americans were exercising more than ever in the 1980s, and obesity wasn't near the levels it is today, but for all those Bodies in Motion and Beverly Hills Dieters, heart disease remained the No. 1 cause of death among Americans. And yet, over in France, where they eat all that cheese and drink all that wine, the incidence of cardiovascular disease is relatively low. It was ... paradoxical.
Serge Renaud, a scientist at the University of Bordeaux intent on getting to the bottom of this so-called "French paradox," observed that the fats consumed by the French were largely saturated fats rendered from animals, in the forms of butter and cheese. Additionally, Renaud hypothesized, if there is a valid link between high-fat diets and heart disease, then something else in the French lifestyle must mitigate that risk, suggesting it was their high per-capita consumption of red wine. His findings were presented to a U.S. audience by CBS' Morley Safer on the Nov. 17, 1991, episode of 60 Minutes.
"So the answer to the riddle, the explanation of the paradox," Safer concluded his report, glass of red wine in hand, "may lie in this inviting glass." An appealing prospect indeed. In 1992, sales of red wine in the U.S. rose 39 percent.
Renaud continued to collect data, and he proposed that a "Mediterranean diet" high in Omega-3 fats (found in fish), antioxidant-rich foods and moderate consumption of red wine led to both better cardiovascular health and decreased risk of cancer.
Renaud's work spawned a groundswell of research around the world, which has since found that moderate red wine consumption—aided by resveratrol, the antioxidant compound found in grapes and wine—may improve heart, brain, liver and kidney health and reduce risks of cancer, diabetes, depression and vision loss.
---