Blogs : James Laube's Wine Flights
Posted: January 26, 2007 By James Laube
Zinfandel has a lot going for it, but it also has its share of problems and missed opportunities. The wine is uniquely Californian. It grows well in many areas of the state, is capable of expressing terroir and is stylistically versatile.
Blogs : James Laube's Wine Flights
Posted: January 25, 2007 By James Laube
It was sometime around 1990 when Jerry Seps approached me about how Wine Spectator might increase its coverage of Zinfandel. Seps is the owner-winemaker of Storybook Mountain in Napa Valley and a long-time champion of Zinfandel.
Blogs : Harvey Steiman At Large
Posted: January 8, 2007 By Harvey Steiman
Years ago I discovered, quite by accident, that red wine can taste just fine with chocolate. It was at a dinner where the dessert, one of those dense, not-very-sweet, runny chocolate cakes where the center oozes a molten river of dark brown goodness, had not yet become a cliché.
Blogs : James Suckling Uncorked
Posted: January 3, 2007 By James Suckling
I arrived at my father's house in San Diego the other evening and there was an open magnum of wine sitting on the kitchen counter, with "Zin '05" marked on the side of the Burgundy-shaped bottle. "I wanted you to try this wine and let me know what you think," he said.
Blogs : James Laube's Wine Flights
Posted: December 18, 2006 By James Laube
Zinfanatics, and even those who aren't, would do well to try a pair of Zins from Haywood. The label dropped off the radar of most wine lovers as production decreased due to financial problems, but Haywood's Zinfandels have always been classy, distinctive, balanced and reasonably priced.
Blogs : James Laube's Wine Flights
Posted: December 6, 2006 By James Laube
When you can say that a winery makes a lot of great wine at terrific prices, well, that's a magical thing. This week I discovered such a winery—Four Vines, founded in 1996. In the words of one of its owners, "This is one of the largest wineries in Paso Robles you've never heard of.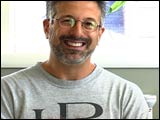 What does it mean when Wine Spectator names your wine one of the year's Top 10? Get the answer from consulting winemaker Jeff Cohn. He made the Rosenblum Rockpile Zin 2003, which won the #3 spot in 2005.
Posted: November 9, 2006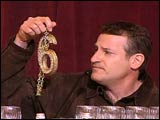 The mega-tastings continue: Top Ten Wines of 2005 (with the winemakers), Drouhin (Robert presented Clos des Mouches back to '76 and Marquis de Laguiche) and, finally, a stellar line-up of Spanish reds. Whew!
Posted: October 26, 2006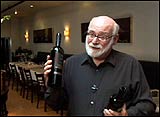 The Matches: Or is Primitivo the winner with the short ribs?
Posted: May 4, 2006
Blogs : James Laube's Wine Flights
Posted: April 25, 2006 By James Laube
Mayacamas Vineyards released its 1970 Napa Valley Zinfandel this month for $100 a bottle, and no, that's not a typo on the vintage date. "Even more amazing," says owner Bob Travers, "this is not a re-release, for we have never sold this wine before.
California should declare it the state grape, for its history and symbolism
Posted: February 24, 2006 By James Laube
Spirits are high at San Francisco's annual Zinfandel extravaganza
Posted: February 3, 2006 By Daniel Sogg
Dec. 15, 2005 Issue : Collecting
Posted: December 15, 2005
Dec. 15, 2005 Issue : Tasting Reports
An unpredictable wine delivers a multitude of styles and mixed results
Posted: December 15, 2005 By Daniel Sogg
Dec. 15, 2004 Issue : Tasting Reports
California vintners deliver zesty flavors from this finicky grape in 2002
Posted: December 15, 2004 By Daniel Sogg
The Zinfandels listed below provide explorations of California's distinctive grape at every level
Posted: May 24, 2004
Posted: May 24, 2004 By James Laube
Posted: May 24, 2004 By Daniel Sogg
Posted: May 24, 2004 By Daniel Sogg
Posted: May 24, 2004 By Tim Fish