June 30, 2009 Issue : Tasting Reports
Posted: June 30, 2009 By Tim Fish
June 30, 2009 Issue : Tasting Reports
Surging quality marks the 2007 vintage, and values abound
Posted: June 30, 2009 By Tim Fish
June 30, 2009 Issue : Tasting Reports
A Sonoma chef cooks to three facets of this celebrated grape
Posted: June 30, 2009 By Harvey Steiman
June 30, 2009 Issue : Alphabetical Listing
Posted: June 30, 2009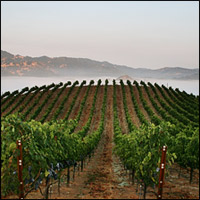 News & Features : Tasting Highlights
10 noteworthy wines from the best and most consistent Zinfandel vintage since 1994
Posted: June 29, 2009 By Tim Fish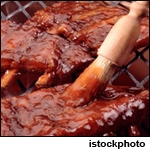 A rib recipe from New York's Blue Smoke restaurant, plus nine great Zinfandels to pour alongside
Posted: May 15, 2009 By Laurie Woolever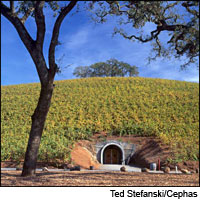 News & Features : Tasting Highlights
17 wines show that these grapes can still offer good value in the Golden State
Posted: March 30, 2009 By Tim Fish
News & Features : What We're Drinking Now
Maretima Primitivo Puglia IGT 2006
Posted: March 30, 2009 By Thomas Matthews
Kevin Buckler is fast. As an owner of The Racer's Group, he's been the Porsche World Cup Champion. As an owner of Adobe Road, Kevin hit the trifecta--90+pts with his '05 Cab, Zin and Syrah--in his 6th vintage. Here, Kevin talks car racing and Syrah.
Posted: March 24, 2009
Blogs : James Laube's Wine Flights
Posted: February 24, 2009 By James Laube
We had a killer bonus round this past week in our Napa office tasting room. The bonus round is our editors' version of show-and-tell. Once we're done with our respective blind tastings, we like to gather around the table, talk about the wines we tried, what we liked and what troubled us, why certain wines have that "wow" factor and others come up short.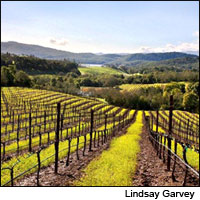 News & Features : Tasting Highlights
11 exciting new California Zinfandels in a range of styles
Posted: February 23, 2009 By Tim Fish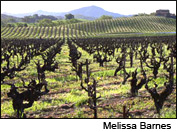 The 2007 vintage is looking even better than the previous two, based on samples poured at the annual ZAP tasting
Posted: February 6, 2009 By Tim Fish
News & Features : What We're Drinking Now
Ridge Geyserville California 2005
Posted: January 13, 2009 By Dana Nigro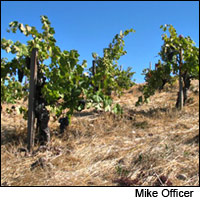 News & Features : Tasting Highlights
These 11 exceptional 2006 Zinfandels show that the Golden State's Zins are worth laying down for a spell
Posted: January 12, 2009 By Tim Fish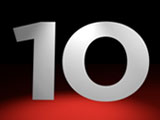 Wine Spectator senior editor James Laube introduces wine #10 for 2008 and describes the X-factor that made it stand out.
Posted: November 5, 2008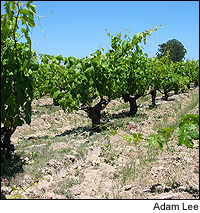 News & Features : Tasting Highlights
10 excellent reds from new and familiar faces alike who continue to impress with the potentially outstanding 2006 vintage
Posted: November 3, 2008 By Tim Fish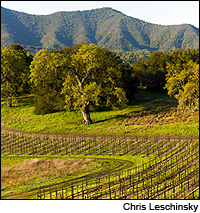 News & Features : Tasting Highlights
A dozen excellent new wines from one of California's best value grapes
Posted: September 29, 2008 By Tim Fish
Buckle your seatbelts for a dusty drive around the Monte Rosso Vineyard with Mike Martini and Wine Spectator's Tim Fish. This is the vineyard where Martini grows grapes for his Gnarly Vine Zinfandel, which he and Tim taste after the tour.
Posted: July 31, 2008
Blogs : Bruce Sanderson Decanted
Posted: July 21, 2008 By Bruce Sanderson
In light of our recent restaurant survey , I'd like to share a few of my recent wine service experiences. I was in Buffalo and Ontario earlier this month and dined at two upscale restaurants. On both occasions there were fundamental flaws in the wine service.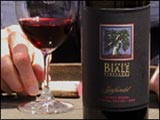 What should you look for in wines made from America's own grape? And what are the different styles of Zinfanel? Join Wine Spectator's Tim Fish and Al Perry, winemaker at Robert Biale, as they taste an old vine Zin from Monte Rosso vineyard in Sonoma.
Posted: June 30, 2008