Blogs : James Laube's Wine Flights
Posted: June 20, 2006 By James Laube
Charles Banks, the new owner of Screaming Eagle , has some lofty ambitions for his recent acquisition. Here's the flight plan for Napa's Cabernet darling: The most important thing is to uphold the high standards set by Screaming Eagle's founder, Jean Phillips.
Posted: June 15, 2006 By Eric Arnold
Director hosts bash at his future visitor-oriented winery in Alexander Valley
Posted: June 15, 2006
Jean Phillips discloses news in letter; new owners discuss plans
Posted: May 31, 2006 By James Laube, Daniel Sogg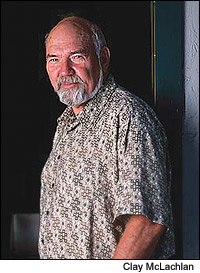 New owner has plans for expansion and improvement of its first property in Oregon
Posted: May 31, 2006 By Harvey Steiman
Blogs : James Suckling Uncorked
Posted: May 13, 2006 By James Suckling
FLORENCE -- Marchesi de' Frescobaldi, the Tuscan wine giant, announced yesterday that it has spun off some of its top wine estates into a new company, Tenute di Toscana, and then sold a small part of it to foreign investors, including Russian vodka producer SPI Group (whose brands include Stolichnaya) and former Napa Valley vintner Michael Mondavi, who now runs an import company.
Bordeaux second-growth is in negotiations with the fashion dynasty
Posted: May 10, 2006 By Mitch Frank
Blogs : James Suckling Uncorked
Posted: May 6, 2006 By James Suckling
LOS ANGELES – I had dinner last night at Wolfgang Puck's restaurant Chinoise on Main for a vertical tasting of Trimbach Clos Ste.-Hune and Cuvée Frederic Emile. As good as the wines were, the most impressive part of the tasting was a short conversation I had with Jean-Michel Cazes of Château Lynch-Bages.
Investment group could sell Champagne house within four to six weeks
Posted: April 25, 2006 By Mitch Frank
Brands such as Toasted Head and Kim Crawford likely to benefit from marketing prowess of world's biggest wine company
Posted: April 3, 2006 By Eric Arnold
Posted: March 31, 2006 By Jo Cooke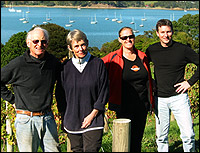 Investment group will become one of country's biggest wine companies as part of the deal
Posted: March 24, 2006 By Eric Arnold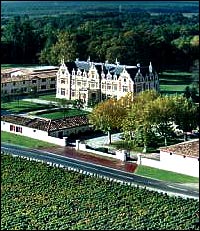 The sales of the Bordeaux third-growth will allow AXA Millésimes to explore acquisitions in new regions
Posted: March 21, 2006 By Jo Cooke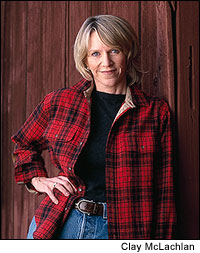 Exclusive: Owner Jean Phillips discloses news in a letter to Wine Spectator; new owners discuss plans
Posted: March 21, 2006 By James Laube, Daniel Sogg
Dec. 31,2005 - Jan. 15,2005 Issue : News
Film director will add a line of Sonoma wines and restructure his Napa estate
Posted: December 31, 2005 By Tim Fish
Taittinger family members try to buy back their firm, while Lanson negotiates with a rival
Posted: December 21, 2005
Vincor, owner of brands such as Inniskillin and Hogue, turns down $1.2 billion offer as insufficient
Posted: September 29, 2005 By Tim Fish, Konrad Ejbich, Dana Nigro
Wine giant snaps up the popular Rex Goliath line from Hahn Estates in California
Posted: September 28, 2005 By Tim Fish
As its former parent company changes hands, the Temecula region's largest winery may get a new start
Posted: August 5, 2005 By Lynn Alley
State's wine powerhouse adds boutique producer of a top Bordeaux-style blend
Posted: July 18, 2005 By Harvey Steiman