Vintner also has his eye on properties in Tuscany and Washington state
Posted: March 14, 2008 By Mitch Frank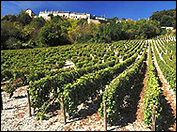 Den Hoed family hands off Wallula Vineyard—known for its spectacular views and superior wine quality—to Long Shadows Vintners
Posted: March 11, 2008 By Harvey Steiman
Jan. 31 - Feb. 29, 2008 Issue : News
Posted: February 29, 2008 By Eric Arnold, Tim Fish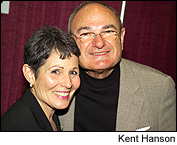 Entrepreneur Michael Marks and wife, Carole, make their first foray into the wine business with the purchase of the vineyard and brand
Posted: February 22, 2008 By MaryAnn Worobiec
Numanthia-Termes, producer of some of the Toro region's best wines, is now under the same roof as Château d'Yquem, Krug and Cloudy Bay
Posted: February 12, 2008 By Thomas Matthews
Owner of Firestone and Merus makes his first move into Washington and is eyeing Oregon next
Posted: February 11, 2008 By Harvey Steiman
Texas-Pacific cofounder bought only a minority stake, but has hopes to increase his share over time
Posted: January 31, 2008 By Jenna Hudson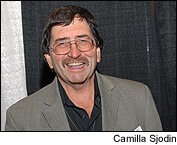 Founder Kent Rosenblum will stay on board to oversee winemaking, as acquisition is Diageo's first major foray into premium Zinfandel production
Posted: January 28, 2008 By Tim Fish
Chapter 11 period ends for Sonoma winery and marketplace after struggle that saw suppliers unpaid and wine-club orders unfulfilled
Posted: December 20, 2007 By Tim Fish
Macari purchases Galluccio tasting room and 22 acres of vines for nearly $2.4 million
Posted: December 14, 2007 By Mitch Frank
World's largest wine company picks up 5 wineries, 1,500 acres of vineyards and several big California brands, including Clos du Bois
Posted: November 12, 2007 By Eric Arnold, Tim Fish
Three major acquisitions in 24 hours suggest a seller's market
Posted: October 15, 2007 By James Laube, Daniel Sogg
Posted: August 31, 2007 By Jo Cooke
Posted: August 31, 2007 By James Laube
German succession law made it possible for the winery to stay in the family
Posted: August 27, 2007 By Bruce Sanderson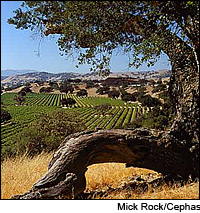 Purchase likely the first of others to come for insurance executive who already owns Foley Vineyards and Lincourt
Posted: August 16, 2007 By Daniel Sogg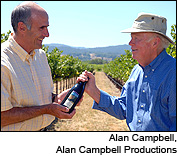 New owner will focus on production of Russian River Chardonnay and Pinot Noir, but did not purchase vineyard land
Posted: August 16, 2007 By Eric Arnold
Winemaker Fred Merwarth has bought the business, but Wiemer will stay on as a consultant and the face of the brand
Posted: August 9, 2007 By Morton Hochstein
Blogs : James Suckling Uncorked
Posted: August 1, 2007 By James Suckling
I just got off the phone with Piero Antinori and we had a short discussion about his recent acquisition of part of the famous Napa Valley estate of Stag's Leap Wine Cellars. He said that his family was still discussing the percentage it would be taking in the deal, but that Ste.
Blogs : Stirring the Lees with James Molesworth
Posted: July 31, 2007 By James Molesworth
With the impending sale of Stag's Leap Wine Cellars , another great California name seems to be passing into its next phase. Whether that phase is good or bad remains to be seen. I remember how the Stag's Leap wines from the late '70s and early '80s were prized bottles, in the early days of my own wine cellar.