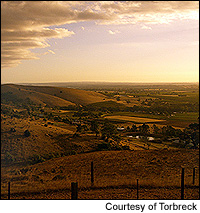 Founding winemaker reacquires ownership of his Barossa Valley winery
Posted: September 5, 2008 By Tyson Stelzer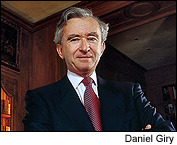 European business titans Bernard Arnault and Albert Frère buy St.-Emilion estate
Posted: September 5, 2008 By James Suckling
Posted: August 31, 2008 By Jo Cooke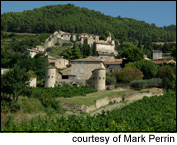 Beaucastel's owners up their stake in France's Southern Rhône appellation by purchasing a historic estate
Posted: August 29, 2008 By Robert Camuto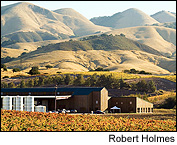 Owner of Pine Ridge and Archery Summit buys leading Central Coast Pinot Noir estate
Posted: August 25, 2008 By Daniel Sogg
Blogs : Harvey Steiman At Large
Posted: August 14, 2008 By Harvey Steiman
I recently got a preview taste of the first wines from Oatley Estate. I wrote about this project last year after sharing a few drinks with the principals, owner Robert Oatley and executive deputy chairman Chris Hancock.
Blogs : Harvey Steiman At Large
Posted: August 11, 2008 By Harvey Steiman
Constellation Brands announced this week that it wants to sell three of its Australian winemaking facilities and lay off about 350 workers there. The announcement makes a lot more sense in the context of a conversation I had about a month ago with James Mariani, family proprietor of Banfi Vintners.
Family owners of Avignonesi sell a majority share to Belgian businesswoman
Posted: August 5, 2008 By Jo Cooke
Local businessman Oscar Farinetti buys a big stake in the winery; his second purchase in six months
Posted: July 25, 2008 By Jo Cooke
Tim Mondavi and family's new label can now realize goal of becoming single-vineyard estate with purchase of Pritchard Hill site
Posted: July 23, 2008 By MaryAnn Worobiec
Blogs : James Laube's Wine Flights
Posted: July 22, 2008 By James Laube
Chateau Montelena is a marquee name among Napa Valley Cabernets, but from a bygone era. The winery, which had been rumored to be for sale , was purchased this past weekend by Michel Reybier of Château Cos-d'Estournel.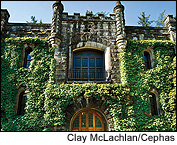 Bordeaux second-growth will take the reins of historic Napa winery
Posted: July 22, 2008 By Jo Cooke, Daniel Sogg
In addition to nearly 20 acres in Châteauneuf-du-Pape, Chapoutier has purchased a small parcel in Champagne and plans to purchase vineyard land in Alsace
Posted: July 14, 2008 By James Molesworth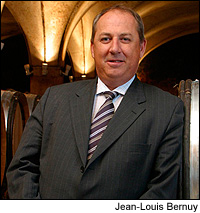 Vincent Sauvestre buys historic wine merchant to add to his extensive vineyard holdings
Posted: July 2, 2008 By Mitch Frank
Ventana Vineyards, growers of the wine's grapes, takes over production; Phelps owners deny that the Napa winery is for sale
Posted: July 1, 2008 By Robert Taylor
Posted: June 30, 2008 By Bruce Sanderson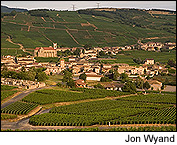 Domaines Devillard also adds Mâcon property to its portfolio
Posted: June 27, 2008 By Bruce Sanderson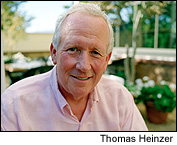 Leslie Rudd is building an empire in northern California
Posted: June 27, 2008 By Tim Fish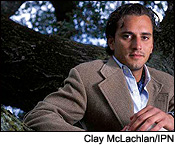 Ausone's neighbor in St.-Emilion could soon belong to the owner of Château Pétrus
Posted: June 20, 2008 By Jo Cooke, James Suckling
Blogs : James Laube's Wine Flights
Posted: June 16, 2008 By James Laube
A couple of housecleaning matters for today. Friday's blog, about what would-be buyers of Chateau Montelena might consider should they look at the winery and its business prospects, is a perfect example of an imperfect blog.