Blogs : James Laube's Wine Flights
Without vineyards and a winery, it's all about quality and the brand's star power
Posted: September 21, 2009 By James Laube
Vincraft, the new owners of Kosta Browne, bought a brand that last year sold 11,000 cases of Pinot Noir, with more than half of that wine going for $72 a bottle and the other half for $58 a bottle. Those are high price points, but the wines sold out and virtually all of it is sold direct to consumers at optimal profit margins.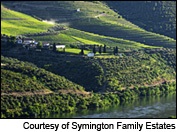 Symingtons buy Quinta de Roriz, plan release of Vesuvio table wine
Posted: June 17, 2009 By Kim Marcus
Venerable producer is one of three New Zealand wineries sought by the Saint James company
Posted: June 16, 2009 By Augustus Weed
Posted: June 15, 2009 By Mitch Frank
Constellation sells McLaren Vale's Stony Hill, first planted in 1838; says it's too expensive to maintain
Posted: May 28, 2009 By Tyson Stelzer
Blogs : James Laube's Wine Flights
Posted: May 20, 2009 By James Laube
There's a little something for everyone in Silicon Valley Bank's 2009-2010 State of the Wine Industry report. It's a must-read for winery owners (and would-be vintners) and anyone who works in the trade.
The make-your-own wine trend gains steam as San Francisco's Crushpad opens shop in Bordeaux
Posted: April 27, 2009 By Robert Taylor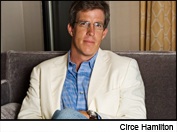 Co-owner Charles Banks has left the cult Napa Cabernet winery and Jonata; his partner Stan Kroenke remains in charge
Posted: April 9, 2009 By James Laube, Augustus Weed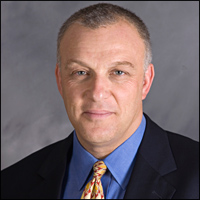 Stephen Brauer brings valuable experience to struggling company
Posted: March 26, 2009 By Mitch Frank
Blogs : James Laube's Wine Flights
Posted: March 23, 2009 By James Laube
Bill Price is a popular guy these days. He's a shrewd businessman who knows wine and has access to capital. While he sees turbulent times ahead for wine, he also likes the opportunities of today's wine market.
Jan. 31 - Feb. 28, 2009 Issue : News
Posted: February 28, 2009 By James Laube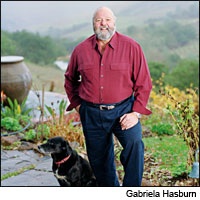 Mogul continues wine acquisitions by taking controlling interest in restaurateur's St. Helena estate
Posted: February 26, 2009 By James Laube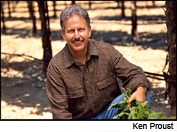 Plus, Foster's Group's wine division not for sale … yet, Marco Fantinel rings the NASDAQ opening bell, Napa Valley Grapegrowers crown a pruning champion, and Clos du Bois supports women's heart disease awareness
Posted: February 19, 2009
Blogs : James Laube's Wine Flights
Posted: February 17, 2009 By James Laube
Looks like some folks still have dry powder. I read today that Oracle, the software giant, is on a buying spree, having pulled the trigger on 10 acquisitions in the past year, according to a story in the Wall Street Journal.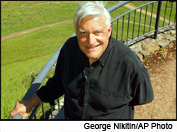 As consumers stop eating out and buy cheaper wines, producers are changing their game plans in order to survive
Posted: February 17, 2009 By Mitch Frank, Tim Fish, Harris Meyer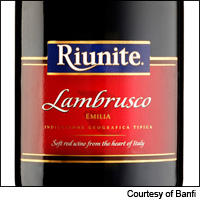 Cantine Riunite & CIV, one of Italy's largest cooperative wineries, buys Gruppo Italiano Vini, another big co-op, creating a $600 million winery
Posted: January 16, 2009 By Jo Cooke
Sonoma couple now owns five wineries as they add Mendocino property to their company
Posted: January 9, 2009 By Augustus Weed
Blogs : James Laube's Wine Flights
Posted: January 8, 2009 By James Laube
Two of the most recent winery deals involving changes in ownership offer keen insights into the business. The partnership between the owners of Flowers Vineyard & Winery and Huneeus Vintners, announced Tuesday, makes perfect sense.
Owner of Quintessa and Veramonte makes a substantial investment in Sonoma Coast Pinot Noir producer
Posted: January 6, 2009 By James Laube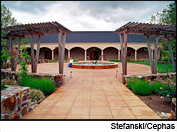 The historic Sonoma winery sold for a surprisingly low price; the swooning economy or longtime family tensions may have played a role
Posted: December 29, 2008 By Tim Fish