Posted: April 30, 2015 By Tim Fish
Large producer gains a quality Douro estate as it shifts focus to premium wines
Posted: March 31, 2015 By Luis Antunes
Posted: March 31, 2015 By James Laube
Wine giant adds producers of sparkling wine, Pinot Noir and Chardonnay to its portfolio
Posted: March 24, 2015 By Tim Fish
American négociant buys some parcels and acquires leases of others
Posted: March 18, 2015 By Bruce Sanderson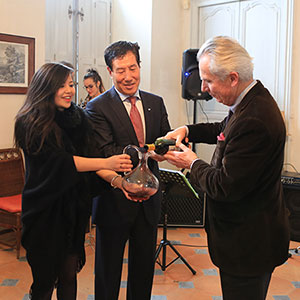 Several wealthy parties are lined up for the chance, experts say, as Bordeaux château sales continue
Posted: March 12, 2015 By Suzanne Mustacich
Owner of famed Giacomo Conterno winery buys nearly 22 acres next to Cascina Francia
Posted: March 5, 2015 By Bruce Sanderson
Jan. 31 - Feb. 28, 2015 Issue : News
Posted: February 28, 2015 By Harvey Steiman
Jan. 31 - Feb. 28, 2015 Issue : People
The Marciano brothers built guess into a global style icon. They hope to do the same for a wine store
Posted: February 28, 2015 By Mitch Frank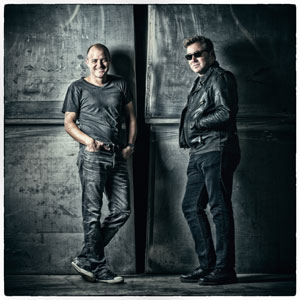 Investors buy 70 percent share; Greg Brewer says Sta. Rita Hills Pinot Noir and Chardonnay star won't change
Posted: February 6, 2015 By James Laube
Blogs : Mixed Case: Opinion and Advice
What the sale of Siduri says about the state of California wine
Posted: February 5, 2015 By Mitch Frank
Last week, Adam and Dianna Lee signed a deal selling Siduri, which produces 20,000 cases of California Pinot Noir a year, and Novy, a 5,000-case brand, to Jackson Family Wines—which owns more than two dozen wineries. Neither side will talk price, but based on other recent deals, we're talking tens of millions of dollars.
Some days, it feels like there are no small wineries left in California. Of course that's not true, but I'm often editing news of a larger wine company swallowing a smaller one.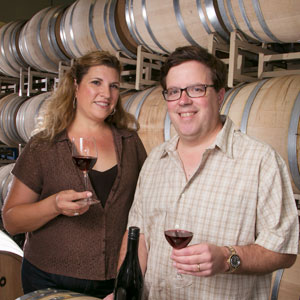 Adam Lee will continue as winemaker; Jackson Family Wines sees potential in single-vineyard Pinot Noir
Posted: January 29, 2015 By Tim Fish
Bevan Cellars also hopes to move into winery in development nearby
Posted: January 8, 2015 By MaryAnn Worobiec
Boston equity firm J.W. Childs Associates buys control of famed California Pinot Noir producer; founders remain co-owners
Posted: January 5, 2015 By James Laube
California firm founded by Jess Jackson invests in country's growing wine business
Posted: December 16, 2014 By James Molesworth

A year after a helicopter crash claimed James Gregoire's life, his sons and widow buy Château Ripeau in St.-Emilion
Posted: December 8, 2014 By Suzanne Mustacich
Posted: November 30, 2014 By Suzanne Mustacich
Blogs : Bruce Sanderson Decanted
Martin Foradori of Alto Adige's J. Hofstätter will partner with Nik Weis of St.-Urbans-Hof and Johannes Fischer
Posted: November 18, 2014 By Bruce Sanderson
Martin Foradori, proprietor of J. Hofstätter in Italy's Alto Adige region makes outstanding Pinot Blanc, Pinot Noir and Gewürztraminer from his Vigna S. Michele, Vigna S. Urbano and Kolbenhof crus, respectively. However, he has always dreamed of making great Riesling.
Casella hopes its marketing and distribution know-how can help iconic Barossa winery
Posted: November 12, 2014 By Harvey Steiman
Blogs : Bruce Sanderson Decanted
Domaine Clos de la Chapelle's Mark O'Connell discusses recent vineyard acquisitions in Volnay and Pommard
Posted: November 5, 2014 By Bruce Sanderson
Acquiring vineyards in Burgundy is no small feat. It can be even more difficult if you are an outsider. American businessman Mark O'Connell started Domaine Clos de la Chapelle (DCC) in 2011, with the help of Pierre Meurgey, then president of Beaune négociant Champy and attorney Philippe Remoissenet.
The three purchased the Louis Boillot estate, encompassing 3.1 acres in Volnay and Pommard. Over the past year, O'Connell and Meurgey have purchased additional vineyards and inked deals on leases to bring DCC to a total of 10 acres, all premiers or grands crus.