Blogs : Harvey Steiman At Large
Posted: March 16, 2009 By Harvey Steiman
I noticed it in all the 2006 wines I tasted recently from Cayuse. Scattered through two days of extensive blind tastings of Washington wines, I found a distinctive aroma and taste, lurking in the background in some of the wines, front and center in others.
News & Features : What We're Drinking Now
Baer Ursa Columbia Valley 2004
Posted: March 11, 2009 By James Laube
The state considers a bill to ease restrictions on wine sales, but wineries, retailers and wholesalers are fighting over it
Posted: February 27, 2009 By Harris Meyer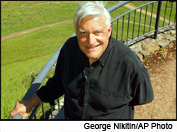 As consumers stop eating out and buy cheaper wines, producers are changing their game plans in order to survive
Posted: February 17, 2009 By Mitch Frank, Tim Fish, Harris Meyer
Blogs : Harvey Steiman At Large
Posted: January 21, 2009 By Harvey Steiman
Obviously my colleague James Suckling struck a nerve with his blog describing how a sommelier fumbled a corked-bottle issue at a Las Vegas restaurant. At last check the comment count has topped 70. Several postings seem to suggest that it's easy to tell if a wine is corked.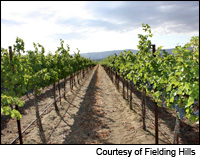 News & Features : Tasting Highlights
11 outstanding Washington Merlots, Chardonnays and Syrahs, plus a rare Cinsault-based blend
Posted: November 14, 2008 By Harvey Steiman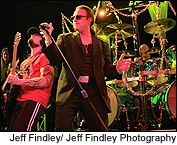 Queensrÿche's lead singer brings some rock n' roll, and a new Bordeaux-style blend, to Washington's Walla Walla appellation
Posted: October 31, 2008 By Tina Benitez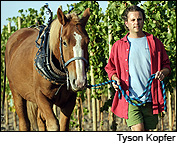 Plus, a winery hike for dogs, wine bottles cool some hot Tokyo streets, Portuguese prisoners take to the vineyards and the BBC sticks a cork in their bubbly budget
Posted: October 22, 2008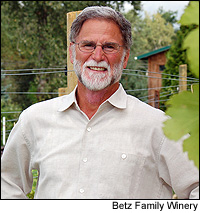 Blogs : 2008 Harvest Winemakers' Blog
Posted: October 14, 2008 By Bob Betz
Posted by Bob Betz These are the dog days of harvest, when every inch of the winery, and every ounce and waking moment of every staff member, is consumed with grapes, fermentation, barrels and processing.
School builds research winery and hires new director to give the Pacific Northwest its own top program
Posted: October 10, 2008 By Lynn Alley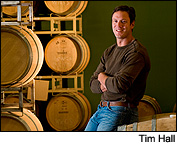 A former Super Bowl QB steps into the arena of fine wine as he begins a second career in his hometown of Walla Walla
Posted: September 25, 2008 By Robert Taylor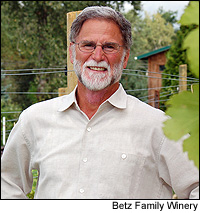 Blogs : 2008 Harvest Winemakers' Blog
Posted: September 24, 2008 By Bob Betz
Posted by Bob Betz Washington wine growers endured a minor scare beginning Monday night, September 22, through the morning of Tuesday the 23rd. Temperatures dipped dangerously close to freezing just before sunrise Tuesday, with potentially serious consequences, considering how much fruit remains to be harvested.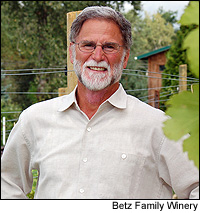 Blogs : 2008 Harvest Winemakers' Blog
Posted: September 19, 2008 By Bob Betz
Posted by Bob Betz All the planning, praying, cleaning and shouting is over; harvest 2008 is in full swing in Washington's Columbia Valley. There was some apprehension rounding the final turn in August: a cool spring followed by temperature peaks and valleys isn't what Mother Nature typically throws at us.
Blogs : Harvey Steiman At Large
Posted: September 19, 2008 By Harvey Steiman
Industry analysts are having a field day guessing what's going to happen to Ste. Michelle Wine Estates, Washington's biggest wine company. Last week it was announced that Altria, which used to be Philip Morris, would be buying UST, which used to be U.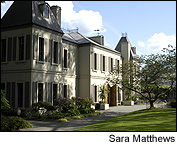 The recent buyout of its parent company may lead to the future sale of Washington state's biggest wine producer
Posted: September 16, 2008 By Harris Meyer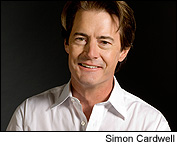 Versatile actor, whose roles have ranged from Dune to Desperate Housewives, takes the stage with a Washington red
Posted: September 16, 2008 By Laurie Woolever
Posted: August 15, 2008 By Richard Betts
Well, I've gone and stretched eight weeks into 11 awesome months. That is in part due to me being so slow with the blog but hey, I'm working at it! Since my last installment, I've been pondering what to do with this one, my final of this run.
Plus, an Obama and McCain wine battle, a robot wine tongue, a nuclear meltdown in the Rhône Valley, and eco-friendly Beaujolais
Posted: August 13, 2008
July 31, 2008 Issue : Tasting Reports
As the state's reds motor on, more regions make an impact
Posted: July 31, 2008 By Harvey Steiman
Blogs : Harvey Steiman At Large
Posted: July 29, 2008 By Harvey Steiman
I don't know whether to file this under "mea culpa" or "pleasant surprises." At dinner the other night with some musician friends, I ordered a bottle of Andrew Will Ciel du Cheval Red Mountain 2001, a Bordeaux blend from Washington.