News & Features : Tasting Highlights
New reviews of excellent Cabernets and Merlots, most priced at $25 or less
Posted: July 30, 2010 By Augustus Weed

News & Features : Tasting Highlights
New reviews of sweet and dry Rieslings, Chardonnays and a Sauvignon Blanc from Columbia Valley, most priced at $20 or less
Posted: July 23, 2010 By Augustus Weed
News & Features : What We're Drinking Now
Col Solare Columbia Valley 2006
Posted: July 14, 2010 By Thomas Matthews
News & Features : What We're Drinking Now
Charles & Charles Volume II Rosé Columbia Valley 2009
Posted: July 8, 2010 By MaryAnn Worobiec
News & Features : What We're Drinking Now
Chateau Ste. Michelle-Dr. Loosen Riesling Columbia Valley Eroica 2005
Posted: July 2, 2010 By Harvey Steiman

News & Features : Tasting Highlights
New reviews of Cabernets, Syrahs, Merlots and more, all priced at $30 or less
Posted: June 25, 2010 By Augustus Weed
Some big companies who invested in boom times are cutting back
Posted: June 16, 2010 By Harris Meyer
Posted: June 15, 2010 By Harris Meyer

News & Features : Tasting Highlights
New reviews of outstanding Bordeaux-style Cabernet-based reds, along with a small selection of bright Chardonnays
Posted: May 21, 2010 By Harvey Steiman
Blogs : Harvey Steiman At Large
In eastern Oregon, matching up with Walla Walla wine
Posted: May 6, 2010 By Harvey Steiman
Leonetti's owners are branching out to cattle, an ideal adjunct to their Cabernets and Merlots. In advance of the commercial introduction of this beef, expected to start this fall, Chris sent some samples and a bottle of Leonetti Cabernet Sauvignon 2007 to try with them. I grilled some hamburgers for lunch and two kinds of steak for dinner—tenderloin and bavette. I seasoned them only with salt, with no marinating or sauce, the better to get the straight flavor of the beef itself.
Blogs : James Laube's Wine Flights
The opponent of high-alcohol wines is face to face with a 15.1 percent alcohol Cabernet
Posted: May 3, 2010 By James Laube
Randy Dunn has been one of California's most vocal opponents of high-alcohol wines. Recently, we met to talk about the trend toward riper grapes and rising alcohol levels. He's in the camp that wines shouldn't exceed 14 percent alcohol.
We met last week, over a flight of six variations on his 2007 Washington state Cabernet, which Dunn is making under the Feather label. The wines Dunn poured ranged from 13.7 to 15.1 percent alcohol, with stops at 14, 14.3, 14.7 and 15 in between. To demonstrate a point, the original wine had been doctored to lower the alcohol levels, using reverse osmosis.
Industry figures call for more dining and hotel options in wine areas
Posted: April 13, 2010 By Harris Meyer

News & Features : Tasting Highlights
These sleek Washington reds from our most recent tastings show that the grape may just be the state's best
Posted: April 9, 2010 By Harvey Steiman
News & Features : What We're Drinking Now
Pursued By Bear Cabernet Sauvignon Columbia Valley 2006
Posted: April 1, 2010 By MaryAnn Worobiec
News & Features : Tasting Highlights
Outstanding Cabernet Sauvignon and Merlot from recent vintages
Posted: January 15, 2010 By Harvey Steiman

Two tasty shellfish recipes, plus 15 recommended white wines
Posted: December 18, 2009 By Laurie Woolever
News & Features : What We're Drinking Now
Columbia Cabernet Sauvignon Columbia Valley 2007
Posted: December 10, 2009 By MaryAnn Worobiec

Helpful hints to make the most of the meat, plus 15 recommended Cabernets and blends
Posted: December 8, 2009 By Laurie Woolever
Blogs : Harvey Steiman At Large
Andrew Will wines show what's special about the vintage
Posted: December 2, 2009 By Harvey Steiman
Although vintage variations are not as wide in Washington as they can be elsewhere, vintners like 2007 because the wines have impressive structure that carry the flavors. Chris Camarda of Andrew Will offers tastes and comments.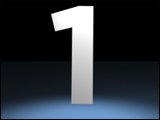 And here's Wine Spectator's Wine of the Year for 2009, presented by Harvey Steiman.
Posted: November 20, 2009