Posted: February 6, 2015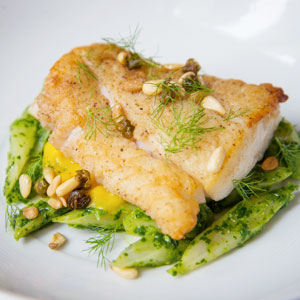 The Red Cat chef shares citrus salad and pan-seared fish recipes, with rich white wines to match
Posted: February 6, 2015 By Esther Mobley

An unusual, delicious cupcake confection that combines pears, walnuts and blue cheese, paired with 10 recommended Ports
Posted: February 7, 2014 By Laurie Woolever

Porcini ravioli and duck breast with pears, paired with 14 spicy Italian reds, will make your date swoon
Posted: February 8, 2013 By Laurie Woolever
News & Features : What We're Drinking Now
Mumm Napa Brut Napa Valley Prestige NV
Posted: February 17, 2012 By MaryAnn Worobiec

News & Features : Wine in History
From aphrodisiac to wedding toast, wine has always been entwined with sex and romance through history. But it hasn't always been pretty
Posted: February 13, 2012 By Ben O'Donnell
Posted: February 8, 2012
Blogs : Exploring Wine with Tim Fish
Have your battle plan prepared as Feb. 14 approaches
Posted: February 8, 2012 By Tim Fish
Over the years I've made some boneheaded moves on Valentine's Day, and after 25 years of marriage I'm doing pretty well on the learning curve. (Champagne good. Yellow roses bad.) Here are five lessons I've learned over the years.

Enjoy this elegant, flavorful dish from Yountville's Brix restaurant, plus pick a pairing from our list of 14 recently rated whites
Posted: February 3, 2012 By Laurie Woolever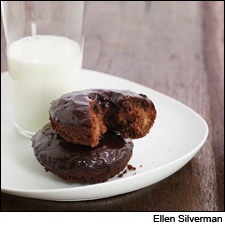 Dining & Travel : Menu Headers
Posted: February 28, 2011 By Owen Dugan
Jan. 31 - Feb. 28, 2011 Issue : Features
Posted: February 28, 2011 By Owen Dugan

Great dessert recipes from pastry chef Gina DePalma, plus 10 recommended Ports for your special meal
Posted: February 4, 2011 By Laurie Woolever

A simple, elegant recipe for two, plus 12 white wines to match
Posted: February 5, 2010 By Laurie Woolever
Jan. 31 - Feb. 28, 2009 Issue : Tastes
Posted: February 28, 2009 By Owen Dugan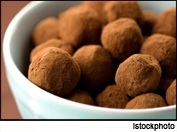 A rich dessert, such as homemade truffles, with one of these eight luscious sweet wines is a surefire way to make a match on Valentine's Day
Posted: February 11, 2009 By Dana Nigro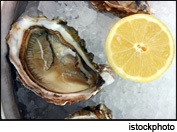 How to romance your sweetheart with oysters and wines to match, without shelling out a fortune
Posted: February 4, 2009 By Robert Taylor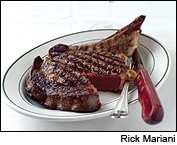 Lobster and steak recipes, preparation tips and 16 great wines for your romantic dinner date
Posted: February 8, 2008 By Laurie Woolever
Blogs : James Suckling Uncorked
Posted: February 14, 2007 By James Suckling
I am in a rotten mood. Today is Valentine's Day and I hate it. I have loathed this commercial celebration for as long as I can remember. Maybe it was because Heidi Hendrickson in the sixth grade didn't accept my Valentine's message.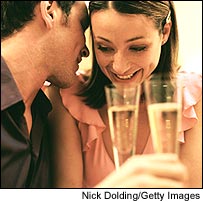 You'll find Champagne, chocolate and more in our guide to the sweetest holiday
Posted: February 9, 2006 By Eric Arnold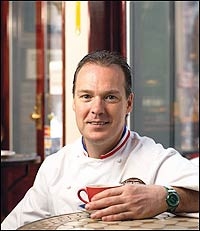 Jacques Torres demonstrates chocolate made from scratch and offers wine pairings for his sweet creations
Posted: February 10, 2005 By Nick Fauchald