Plus, Washington's wine industry steps up for mudslide relief, a Burgundy vintner's sentence for refusing to use pesticides is reduced, and more
Posted: April 10, 2014
Pop superstar James Blunt enjoys the good life on the Spanish island of Ibiza
Posted: March 31, 2014 By Lizzie Munro

Plus, a French study links wine regions with reduced sperm counts, and a band of Napa vintners cut an album
Posted: March 6, 2014

Unfiltered uncorks what's on tap for the coming year, from the always-obvious pop star wines to counterfeiter Rudy Kurniawan's next move and legal wrangling over who can and cannot call themselves a Duck
Posted: January 2, 2014

Musical Moscato mania became an epidemic this year, with Nicki Minaj and Warren G leading the way, but disasters, from winery fires to shipwrecks to overturned trailers, kept readers coming back
Posted: December 26, 2013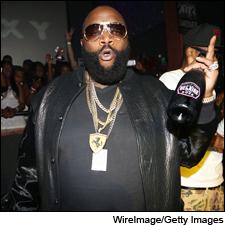 Blogs : Mixed Case: Opinion and Advice
Most wine companies fail to make a natural match with the music world, but one small importer may have unlocked the secret
Posted: December 18, 2013 By Ben O'Donnell
The youngest generation of wine drinkers wears an iPod like an appendage. Yet the wine industry fails again and again to gain traction with the music world, largely because celebrity brand allegiances look—and usually are—forced and phony, as I wrote yesterday. I became skeptical that wine companies could create cred out of nothing. One small import company, however, is topping all the charts and hitting high notes in sales.
In 2006, Jay-Z publicly boycotted Cristal Champagne over a clumsy remark by Roederer's managing director. The same year, Jay rapped about "gold bottles of that Ace of Spades," and the Champagne's shiny fuselage made a cameo in his video for "Show Me What You Got." Ace of Spades, in its shimmery metallic gold casing, is perhaps the most slickly packaged wine since, well, Cristal. The brand was officially called Armand de Brignac; it had no pedigree in Champagne—it seemingly materialized out of nowhere—but bottles cost $300.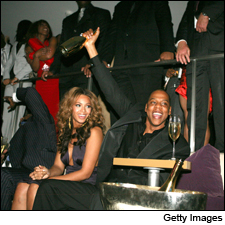 Blogs : Mixed Case: Opinion and Advice
When it comes to the seemingly natural pairing with the music world, wine is tone-deaf: Some lessons in how not to sell a wine
Posted: December 17, 2013 By Ben O'Donnell
Some Boston University School of Public Health professors and students were jamming out pretty diligently to produce a recent study tallying alcohol brand mentions in 720 Billboard-charting songs from 2009 to 2011. "The most striking finding was that alcohol-brand references are concentrated among a small number of brands [in pop music] …," according to the research published in Substance Use and Misuse. "Four brands alone—Patrón tequila, Hennessy Cognac, Grey Goose vodka and Jack Daniel's whiskey—accounted for more than half of all alcohol-brand mentions."
Yes, here we are, 17 years after Biggie Smalls proclaimed "Cristal forever!" on Jay-Z's "Brooklyn's Finest." Wine fervor among young people is at an all-time high—especially for bubbly and rosé, which are the most party of all wines. Yet most wine brands are still clueless on how to get a shoutout and a lucrative lyrical plug when, as the study shows, there are plenty of outs to be shouted: 64 brand mentions in 720 songs. But for wine? Two Moëts and two Cristals in the "urban" genre, plus a Dom Pérignon in a country song.
Rock star Boz Scaggs makes Rhône-inspired wine from vineyards at his Napa home
Posted: November 15, 2013 By Esther Mobley

Blogs : Harvey Steiman At Large
Exploring wine bar offerings with opera star Ildar Abdrazakov
Posted: October 1, 2013 By Harvey Steiman
Ildar Abdrazakov is a Russia-born bass currently singing the title role in Boito's lavish Mephistopheles at San Francisco Opera. He makes a dashing devil, all muscle and menace on the surface, his singing sonorously suave. And, as an opera lover, I could not forgo an opportunity to add him to my singer friends, most of whom I have gotten to know because of our mutual interest in each other's fields of work.
Shortly before opening night, my wife and I met him and our mutual friend for drinks and snacks at St. Vincent, a terrific wine bar about midway between our home and the opera house. We settled in and left it up to the savvy staff to pick some interesting wines for us. Partly, I wanted get a handle on Ildar's palate, especially which kinds of wines he likes.

Plus, the Rhône's Hermitage Hill earns protected status, and wine industry vet Mike Lynch releases his first album
Posted: September 5, 2013

Plus, extended detentions for repeat Champagne pilferers, and Siduri declares its wines safe for the gluten averse
Posted: August 15, 2013

The singer has partnered with Sonoma's Chateau St. Jean. Plus: Celebs compete in a Korbel spray-off, a quake rocks New Zealand, Paul Hobbs goes to Virginia, Bill Koch goes to court (again) and there's a new nude label
Posted: July 25, 2013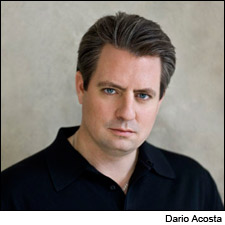 Blogs : Harvey Steiman At Large
Tenor Matthew Polenzani keeps an open mind when exploring new wines
Posted: June 28, 2013 By Harvey Steiman
This story should sound familiar to anyone who has fallen for the world of wine. One day about a decade ago, a budding opera singer and his wife were sitting outside a caffè in Rome. "I had quit drinking in my very early 20s due to the financial constraints of college and grad school," said Matthew Polenzani, "but on a beautiful warm evening the moment called for a nice glass of wine. We've never looked back."

Plus, Christina Milian lends her voice to Moscato, Italian prisoners partner with Frescobaldi, Aureole's Wine Angels get new threads, last-minute Dad's Day ideas and more
Posted: June 13, 2013

Plus, rapper E-40 starts a wine label, Champagne gets protected status in China, and more
Posted: June 6, 2013
Blogs : Mixed Case: Opinion and Advice
That's one reality-TV program I would stay tuned to
Posted: May 23, 2013 By Jennifer Fiedler
A disclaimer first: Reality TV is generally not my bag. But I happened to catch some of The Voice recently, and despite not being involved in the worlds of a cappella/musical theater/pop vocals (I can't sing to save my life), I have to admit that I found it super compelling. Then I started wondering what it would look like as a wine show.

Plus, a Texan happy to have wine on his boots, a Santa Barbara wine label dispute ends amicably enough, and the ups and downs of Brooklyn's Great GoogaMooga
Posted: May 23, 2013

Plus, celebrity chef trading cards hit Brooklyn, recapping Napa's BottleRock festival, a Kendall-Jackson Undercover Boss update and more
Posted: May 16, 2013

Plus, a D.C. wine auction raises $1.2M for the American Heart Association, and Napa Valley is buzzing over its unprecedented BottleRock music, wine and food festival
Posted: May 9, 2013
Blogs : James Laube's Wine Flights
The BottleRock music, wine and food festival will welcome 40,000 visitors a day to the city of Napa
Posted: May 6, 2013 By James Laube
Tens of thousands of visitors are expected to descend on the city of Napa (pop. 76,915) this week, but, oddly enough, that has little to do directly with wine. They're coming for BottleRock, a five-day music festival featuring more than 60 bands on three stages, headlined by the Black Keys, the Kings of Leon, Jane's Addiction, Train, Alabama Shakes and the Zac Brown Band.
It would be a big event anywhere; it's truly seismic for Napa. BottleRock promoters expect to draw 35,000 to 40,000 music lovers each day to the Napa Valley Expo, a 26-acre plot of state-owned property best known for the annual Napa Town & Country Fair in August, which might draw 40,000 people in a week. To get a grasp on the scale of BottleRock, think Bonnaroo Music and Arts Festival in Manchester, Tenn., or Coachella Valley Music & Arts Festival in Southern California's Indio, two big outdoor music festivals with scores of big-name acts and huge crowds.