Rock star Boz Scaggs makes Rhône-inspired wine from vineyards at his Napa home
Posted: November 15, 2013 By Esther Mobley

Blogs : Harvey Steiman At Large
Exploring wine bar offerings with opera star Ildar Abdrazakov
Posted: October 1, 2013 By Harvey Steiman
Ildar Abdrazakov is a Russia-born bass currently singing the title role in Boito's lavish Mephistopheles at San Francisco Opera. He makes a dashing devil, all muscle and menace on the surface, his singing sonorously suave. And, as an opera lover, I could not forgo an opportunity to add him to my singer friends, most of whom I have gotten to know because of our mutual interest in each other's fields of work.
Shortly before opening night, my wife and I met him and our mutual friend for drinks and snacks at St. Vincent, a terrific wine bar about midway between our home and the opera house. We settled in and left it up to the savvy staff to pick some interesting wines for us. Partly, I wanted get a handle on Ildar's palate, especially which kinds of wines he likes.

Plus, the Rhône's Hermitage Hill earns protected status, and wine industry vet Mike Lynch releases his first album
Posted: September 5, 2013

Plus, extended detentions for repeat Champagne pilferers, and Siduri declares its wines safe for the gluten averse
Posted: August 15, 2013

The singer has partnered with Sonoma's Chateau St. Jean. Plus: Celebs compete in a Korbel spray-off, a quake rocks New Zealand, Paul Hobbs goes to Virginia, Bill Koch goes to court (again) and there's a new nude label
Posted: July 25, 2013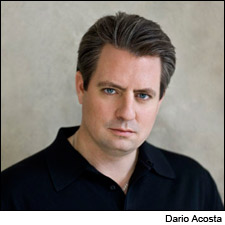 Blogs : Harvey Steiman At Large
Tenor Matthew Polenzani keeps an open mind when exploring new wines
Posted: June 28, 2013 By Harvey Steiman
This story should sound familiar to anyone who has fallen for the world of wine. One day about a decade ago, a budding opera singer and his wife were sitting outside a caffè in Rome. "I had quit drinking in my very early 20s due to the financial constraints of college and grad school," said Matthew Polenzani, "but on a beautiful warm evening the moment called for a nice glass of wine. We've never looked back."

Plus, Christina Milian lends her voice to Moscato, Italian prisoners partner with Frescobaldi, Aureole's Wine Angels get new threads, last-minute Dad's Day ideas and more
Posted: June 13, 2013

Plus, rapper E-40 starts a wine label, Champagne gets protected status in China, and more
Posted: June 6, 2013
Blogs : Mixed Case: Opinion and Advice
That's one reality-TV program I would stay tuned to
Posted: May 23, 2013 By Jennifer Fiedler
A disclaimer first: Reality TV is generally not my bag. But I happened to catch some of The Voice recently, and despite not being involved in the worlds of a cappella/musical theater/pop vocals (I can't sing to save my life), I have to admit that I found it super compelling. Then I started wondering what it would look like as a wine show.

Plus, a Texan happy to have wine on his boots, a Santa Barbara wine label dispute ends amicably enough, and the ups and downs of Brooklyn's Great GoogaMooga
Posted: May 23, 2013

Plus, celebrity chef trading cards hit Brooklyn, recapping Napa's BottleRock festival, a Kendall-Jackson Undercover Boss update and more
Posted: May 16, 2013

Plus, a D.C. wine auction raises $1.2M for the American Heart Association, and Napa Valley is buzzing over its unprecedented BottleRock music, wine and food festival
Posted: May 9, 2013
Blogs : James Laube's Wine Flights
The BottleRock music, wine and food festival will welcome 40,000 visitors a day to the city of Napa
Posted: May 6, 2013 By James Laube
Tens of thousands of visitors are expected to descend on the city of Napa (pop. 76,915) this week, but, oddly enough, that has little to do directly with wine. They're coming for BottleRock, a five-day music festival featuring more than 60 bands on three stages, headlined by the Black Keys, the Kings of Leon, Jane's Addiction, Train, Alabama Shakes and the Zac Brown Band.
It would be a big event anywhere; it's truly seismic for Napa. BottleRock promoters expect to draw 35,000 to 40,000 music lovers each day to the Napa Valley Expo, a 26-acre plot of state-owned property best known for the annual Napa Town & Country Fair in August, which might draw 40,000 people in a week. To get a grasp on the scale of BottleRock, think Bonnaroo Music and Arts Festival in Manchester, Tenn., or Coachella Valley Music & Arts Festival in Southern California's Indio, two big outdoor music festivals with scores of big-name acts and huge crowds.
Singer-songwriter Rob Thomas discusses wine and music
Posted: April 30, 2013 By Lizzie Munro

Plus, a red for the King of Blues, an Eagle serves up a Peaceful Easy Feeling Cabernet, a drone spotted above Sonoma's vineyards, a Victoria vineyard pot bust, and wine country is America's best country
Posted: March 21, 2013

Plus, Château Palmer learns no one is safe from wine crime, Bolivia's president prescribes coca wine to the new pope and Moët & Chandon gets a questionable endorsement from Justin Timberlake on SNL
Posted: March 14, 2013

Plus, British pols take heat for their pricey wine tastes while Chinese collector Henry Tang sells part of the wine collection that derailed his own political aspirations
Posted: February 14, 2013

Plus, Burgundy and Champagne struggle for world heritage site recognition, get amped with Motörhead's new Shiraz in a box and Oregon gets a new AVA
Posted: February 7, 2013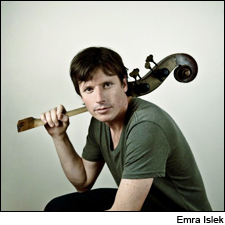 Blogs : Harvey Steiman At Large
Matt Penman explores the worlds of wine and jazz
Posted: February 4, 2013 By Harvey Steiman
Matt Penman pulled the cork on a Huët Vouvray Le Haut-Lieu 2011, poured me a sip and apologizes for the glassware. "I'm sorry for the plastic cups, but they won't let us have real wineglasses here."
We are in the green room in the new SFJAZZ Center, which bills itself as the first concert hall of its type in the United States: a freestanding performance venue with flexible seating and staging for artists of every stature, built specifically for jazz music and audiences alike. It opened recently in San Francisco on the corner of Franklin and Fell streets with a series of all-star concerts.

Destruction trumped beauty in 2012, just barely, with demolished wineries drawing attention from models, actresses and New Jersey Gov. Chris Christie
Posted: December 27, 2012