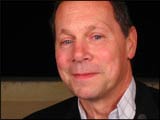 Meet one of Bordeaux's irrepressible garagistes as Wine Spectator senior editor James Suckling talks with Jean-Luc Thunevin about Chåteau Valandraud's main wine as well as the kosher version, one of the few kosher wines made in Bordeaux.
Posted: March 29, 2007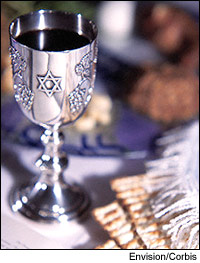 Kosher wine selections from Hagafen and Recanati add a new twist to fall Jewish holidays
Posted: September 11, 2006
Blogs : James Suckling Uncorked
Posted: August 31, 2006 By James Suckling
Flew into Tel Aviv for a few days with some friends yesterday on a whim. Everything was quiet, except for the occasional military helicopter speeding by overhead. It is my first time to Israel, and it is a trip I have wanted to make for a very long time.
Wine Spectator School offering new course
Posted: June 16, 2006
Posted: April 30, 2006 By Lynn Alley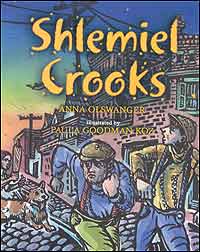 News & Features : Book Reviews
In a tale all ages can enjoy, Shlemiel Crooks centers around the averted theft of kosher wine
Posted: April 11, 2006 By Owen Dugan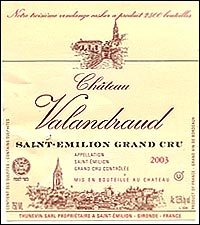 Jean-Luc Thunevin's modern Bordeaux winemaking meets ancient tradition
Posted: April 10, 2006 By Eric Arnold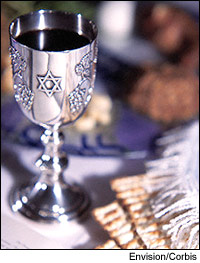 With a growing number of good kosher wines available, the trick is to find the ones that are right for your occasion
Posted: April 10, 2006 By Eric Arnold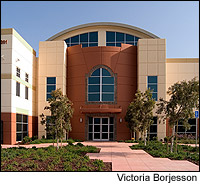 Herzog's California visitor center offers wine tastings and pairings, along with insight into the winemaking process
Posted: April 10, 2006 By Lynn Alley
March 31, 2006 Issue : Features
Ancient traditions find a place in modern cooking
Posted: March 31, 2006 By Sam Gugino
Posted: March 30, 2004 By Nick Fauchald
Winemakers around the world are producing high-quality kosher wines for year-round drinking
Posted: March 30, 2004 By Nick Fauchald