April 30, 2014 Issue : Alphabetical Listing
Posted: April 30, 2014
April 30, 2014 Issue : Features
This dynamic region delivers a wealth of vintages and grape varieties for both short- and long-term enjoyment
Posted: April 30, 2014 By Bruce Sanderson
Posted: April 30, 2014 By MaryAnn Worobiec, Robert Taylor
April 30, 2014 Issue : Features
Discover 100 values from Italy's distinctive wine regions
Posted: April 30, 2014 By Alison Napjus
April 30, 2014 Issue : Features
Posted: April 30, 2014 By Bruce Sanderson
April 30, 2014 Issue : This Issue/Marvin R. Shanken
Posted: April 30, 2014 By Marvin R. Shanken, Thomas Matthews
Blogs : Robert Camuto: Letter from Europe
New home in Chianti Classico demonstrates the family's commitment and connection to the land
Posted: April 21, 2014 By Robert Camuto
After seven years of work, nightmarish construction problems and a budget that ballooned 170 percent to more than $130 million, Marchesi Antinori's flagship property opened in 2013 on a hillside in Chianti Classico zone of Italy. The Tuscan winery was immediately praised for its audacious environmental design and has already attracted thousands of visitors. The facility includes a 129,000-square-foot winery, the company headquarters, an auditorium, boutique, restaurant, museum, olive oil mill and a facility for producing sweet Vin Santo.
"The idea was to bring the heart of the company back to the countryside where the wine is produced," says the trim, energetic Piero Antinori, who represents the family wine business's 25th generation.
Blogs : Bruce Sanderson Decanted
The new Gran Selezione designation promises stricter quality standards. At Agricola San Felice, the new bottling is the result of years of research
Posted: April 16, 2014 By Bruce Sanderson
The Consorzio of Chianti Classico introduced its new designation—Gran Selezione—in 2013. It represents the pinnacle of a quality pyramid whose base are the Chianti Classico annate and mid-tier riserva. The goal is to have stricter standards to drive quality and inspire consumer confidence in the wines of Chianti Classico.
Currently, there is a lot of confusion between Chianti, which can be produced from a large area in central Tuscany, bottled by a company that doesn't grow any grapes and sell for as little as $10 and estate grown and bottled wine from the Classico zone in the heart of the entire Chianti area.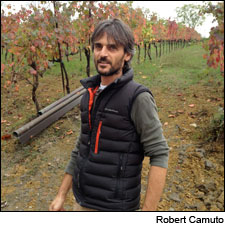 Blogs : Robert Camuto: Letter from Europe
Italy's fizzy red is worth your attention once again
Posted: April 7, 2014 By Robert Camuto
Trattoria La Busa, on the southern outskirts of Modena, is a window onto Emilia-Romagna's traditions: Italy's fastest cars, fantastic food and its most misunderstood wines.
Ferrari-racing memorabilia cover the walls, platters of melt-in-your-mouth salumi lap around the dining room, and the kitchen turns out delicious handmade pastas drizzled with thick traditional balsamic vinegar. And dominating the wine list is fizzy red Lambrusco. This Lambrusco is not the sweet red fizz that became Italy's most exported wine in the decades after the 1970s. It's the good stuff: dry, not-quite-sparkling, easy-drinking wine crafted from select grapes and offered at reasonable prices.
Liquor license suspended after state complains Batali and Bastianich store was selling Bastianich wines
Posted: March 25, 2014 By Mitch Frank, Thomas Matthews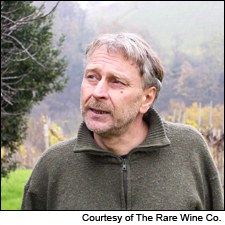 Blogs : Robert Camuto: Letter from Europe
How Italy's new cru labeling rules stifle Barolo traditionalists
Posted: March 24, 2014 By Robert Camuto
Giuseppe Rinaldi has always danced to his own tune. A producer of great old-school, cask-fermented Barolos, Rinaldi has been guided by his own gut and local tradition—not others' rules or expectations.
Now, Italy's wine authorities have hemmed in the maestro and provocateur at the age of 65 with a new law dictating how producers blend and label designated crus. Since the death of his father 22 years ago, Rinaldi has bucked the modern, French-influenced trend of single-cru Barolos in favor of a traditional approach of blending from different vineyards.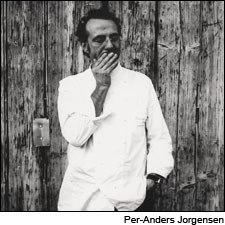 Blogs : Robert Camuto: Letter from Europe
A visit with the Italian culinary master every wine connoisseur should know
Posted: March 10, 2014 By Robert Camuto
If there were a Nobel Prize for Parmigiano cheese, Massimo Bottura would certainly be its first laureate.
For more than 20 years, Bottura, Italy's most acclaimed modern chef, has worked to perfect a signature dish founded on the belief that this famous aged cheese made near his native Modena wasn't getting the respect it deserved. "Why did we only use this incredible cheese—this symbol of our land—just to grate on pasta?" The 50-year-old Bottura, clad in chef's jacket and jeans, is nearly shouting.

News & Features : Tasting Highlights
New reviews of high-quality bottlings from the Trentino-Alto Adige region
Posted: March 7, 2014 By Alison Napjus
Feb. 28, 2014 Issue : Features
Posted: February 28, 2014 By Thomas Matthews
Feb. 28, 2014 Issue : Features
Posted: February 28, 2014 By Bruce Sanderson
Feb. 28, 2014 Issue : Features
Posted: February 28, 2014 By Alison Napjus
Blogs : Harvey Steiman At Large
Antonio Mastroberardino changed more than his own region in Italy
Posted: January 31, 2014 By Harvey Steiman
He did not seem like a revolutionary when I met Antonio Mastroberardino, who died this week at age 86, nearly 30 years ago. He carried himself with almost a regal bearing. Quiet-spoken, he matter-of-factly explained why he chose to focus his family's vineyards and wines on grapes hardly anyone on this side of the Atlantic knew: Fiano, Greco and, especially, Aglianico.
His son Carlo, who was with him on a tour of the U.S., really did look like a firebrand, intense, vigorous, single-mindedly pushing the notion that his region's historic grape varieties could and should stand on their own. It's difficult to underestimate the importance of that approach.
Blogs : Mixed Case: Opinion and Advice
A game plan for getting started
Posted: January 21, 2014 By Jennifer Fiedler
Gianpaolo Paterlini, wine director of Wine Spectator Grand Award-winning Acquerello in San Francisco, lays out a game plan for understanding Italy's Piedmont region.
Blogs : Bruce Sanderson Decanted
Roberto Voerzio and his son Davide have invested in great vineyards. Their 2010 Barolos show their dedication to viticulture
Posted: January 3, 2014 By Bruce Sanderson
Wine Spectator senior editor Bruce Sanderson is blogging on his recent trip to Italy's Piedmont region, where he visited growers and tasted the new vintages that will be released in the United States in 2014. In this installment, he tastes the Barolos and more at Roberto Voerzio. Here are his notes.
Posted: December 31, 2013 By Matt Kramer