Posted: November 15, 2007
Posted: November 12, 2007 By Richard Betts
I recently found myself in the Rhône Valley with about 30 other pickers taking refuge in the shade of an old storage shed. Mid-afternoon, we all sat hot, parched, sticky and, in my case, with a deep cut on my hand that continued to spurt blood hours after I attempted to leave that piece of my finger in the vineyard.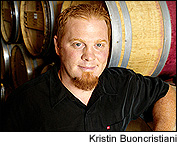 Early-spring warmth kick-started what could be a great vintage for Syrah
Posted: November 2, 2007 By Laurie Woolever
Mild weather keeps producers hoping for great wine quality
Posted: October 31, 2007 By Daniel Sogg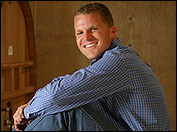 The winemaker at Washington's Leonetti Cellars sees yet another outstanding vintage of Merlot in the family winery's future
Posted: October 31, 2007 By Robert Taylor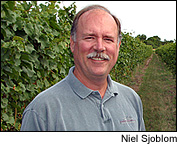 A warm, dry summer meant ripe fruit in the Finger Lakes for Riesling producer Fox Run
Posted: October 22, 2007 By Mitch Frank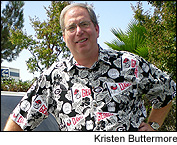 Paso Robles' Viognier-obsessed winemaker has reason to celebrate after a sensational growing season
Posted: October 16, 2007 By Eric Arnold
Blogs : James Laube's Wine Flights
Posted: October 15, 2007 By James Laube
Friday's steady rain made ducks, lawns and sturgeon fishermen happy, but not anxious North Coast vintners. The weekend weather turned appreciably warmer and allowed vineyard crews to swarm through the vines in what one vintner described as "panic picking" in Napa Valley.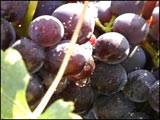 Harvest is make-or-break time for the vintage and the weeks leading up to it are crucial. This is when Wine Spectator senior editor James Suckling caught up with winemakers around Tuscany to see how 2007 looks in Montalcino, Bolgheri and Chianti.
Posted: October 15, 2007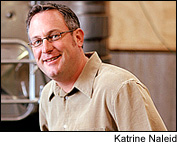 Kosta Browne's winemaker talks about this year's delayed harvest, and why it might be the best crop of Pinot Noir he's ever worked with
Posted: October 11, 2007 By Robert Taylor
One of Napa's top winemakers talks about the outstanding season for Cabernet—and how it's a tougher variety to handle than most people think
Posted: October 9, 2007 By Eric Arnold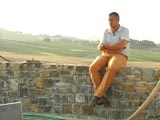 Join Giacomo Neri in his vineyard and in his winery as he harvests grapes for his Tenuta Nuova Brunello di Montalcino. The 2001 bottling from this vineyard was named Wine Spectator Wine of the Year in 2006.
Posted: October 4, 2007
Volume of Amarone wines will be down slightly in 2007 after hailstorms wiped out the crop in some vineyards, but spared others
Posted: October 1, 2007 By Jo Cooke
Blogs : Harvey Steiman At Large
Posted: September 27, 2007 By Harvey Steiman
Skies are clear and daytime temperatures are in the 70s this week in Oregon's Willamette Valley. They have started picking Pinot Noir grapes, but the growers and winemakers are nervous. They're expecting rain this weekend, the first of a series of storms lined up to wash across the Pacific Northwest coast.
How do grapes turn into wine? Get the answer by watching fast-paced video from Australia's Barossa Valley, where, apparently, wine is made to a techno beat. Submitted by Tyson Bitter.
Posted: September 27, 2007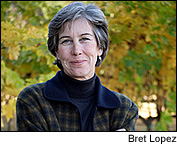 Napa Cab specialist talks about the strong season in which winemakers' individual styles will show
Posted: September 27, 2007 By MaryAnn Worobiec
Blogs : James Laube's Wine Flights
Posted: September 26, 2007 By James Laube
In nearly 30 years of observing harvests in California and elsewhere, I've come to count on two things to be true. The first is that it takes a lot of beer to make good wine; the second is that no two vintages are alike.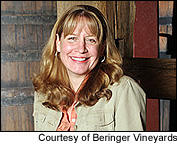 Beringer's winemaker talks about this year's harvest of Chardonnay, a grape with more character than many people realize
Posted: September 21, 2007 By Jennifer Fiedler
Blogs : Stirring the Lees with James Molesworth
Posted: September 20, 2007 By James Molesworth
I sat down with Catherine Champalou here at my office the other day. Champalou, along with her husband, Didier, runs Domaine Champalou located in Vouvray. Champalou founded her domaine back in 1985, with the purchase of a single hectare of vines (2.
Blogs : James Suckling Uncorked
Posted: September 19, 2007 By James Suckling
Today was a new day in Tuscany. It was bright and very windy. A cold wind came out of the north and dried up everything. There are still rain clouds around but they are blowing all over Tuscany. I spent the day with the Antinori family at their Chianti Classico estate, Tignanello.