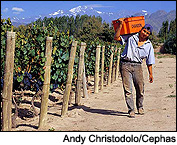 A great vintage for some, while others confronted tough conditions
Posted: May 27, 2008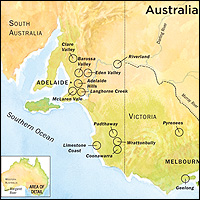 Hot weather forced many growers in the east to pick early, while western wineries had good fruit but low yields
Posted: May 27, 2008 By Daniel Sogg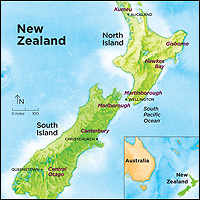 Marlborough battles rot after rains; other regions had it easier
Posted: May 27, 2008 By Daniel Sogg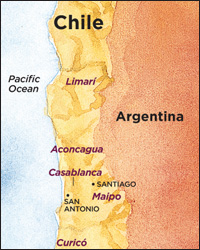 Yields are down; Cabernet Sauvignon and Carmenère look strong
Posted: May 27, 2008 By James Molesworth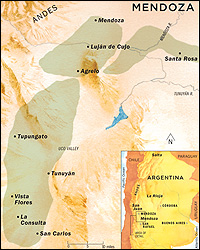 Malbec benefits from long, cool season
Posted: May 27, 2008 By James Molesworth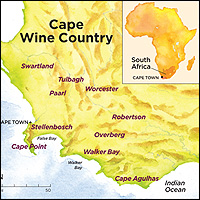 A cool, wet growing season puts a premium on vineyard management
Posted: May 27, 2008 By James Molesworth
A platform holding several large wine tanks suddenly collapsed, spilling thousands of liters of wine and seriously injuring one cellar worker
Posted: March 7, 2008 By Tyson Stelzer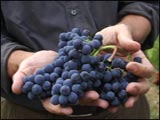 Giuseppe Mazzocolin of Felsina runs the family estate in Chianti Classico -- and he produces some of the region's top wines. Surrounded by the Sangiovese harvest, Giuseppe shares the rich heritage of Felsina, its vineyards and its people.
Posted: January 7, 2008
A preliminary look at quality in the wine regions of Austria and France
Posted: December 19, 2007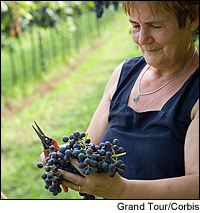 A preliminary look at quality in the wine regions of Germany, Italy, Portugal and Spain
Posted: December 19, 2007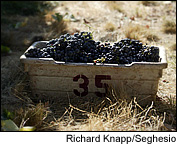 A preliminary look at quality in the wine regions of the United States
Posted: December 18, 2007
Posted: November 15, 2007
Posted: November 12, 2007 By Richard Betts
I recently found myself in the Rhône Valley with about 30 other pickers taking refuge in the shade of an old storage shed. Mid-afternoon, we all sat hot, parched, sticky and, in my case, with a deep cut on my hand that continued to spurt blood hours after I attempted to leave that piece of my finger in the vineyard.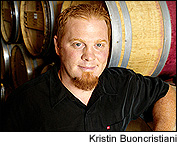 Early-spring warmth kick-started what could be a great vintage for Syrah
Posted: November 2, 2007 By Laurie Woolever
Mild weather keeps producers hoping for great wine quality
Posted: October 31, 2007 By Daniel Sogg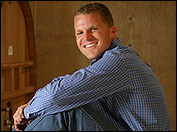 The winemaker at Washington's Leonetti Cellars sees yet another outstanding vintage of Merlot in the family winery's future
Posted: October 31, 2007 By Robert Taylor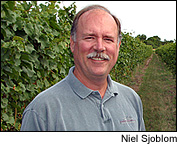 A warm, dry summer meant ripe fruit in the Finger Lakes for Riesling producer Fox Run
Posted: October 22, 2007 By Mitch Frank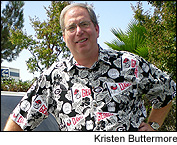 Paso Robles' Viognier-obsessed winemaker has reason to celebrate after a sensational growing season
Posted: October 16, 2007 By Eric Arnold
Blogs : James Laube's Wine Flights
Posted: October 15, 2007 By James Laube
Friday's steady rain made ducks, lawns and sturgeon fishermen happy, but not anxious North Coast vintners. The weekend weather turned appreciably warmer and allowed vineyard crews to swarm through the vines in what one vintner described as "panic picking" in Napa Valley.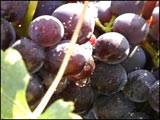 Harvest is make-or-break time for the vintage and the weeks leading up to it are crucial. This is when Wine Spectator senior editor James Suckling caught up with winemakers around Tuscany to see how 2007 looks in Montalcino, Bolgheri and Chianti.
Posted: October 15, 2007