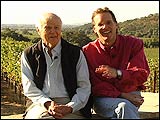 Napa Valley's Stag's Leap District, but John and Doug are patient. Picking is about to start for this top Napa Cabernet producer.
Posted: September 19, 2006
Blogs : James Laube's Wine Flights
Posted: September 15, 2006 By James Laube
I connected with a couple of famous, long-time Napa Valley winemakers recently, and their tales are worth passing along, though I'm withholding their identities because our discussions were casual and not part of an interview.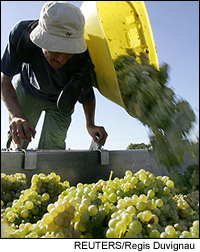 After a hot early summer and a cooler August, some regions show promise, others cause for concern
Posted: September 14, 2006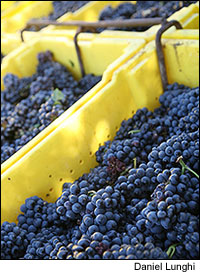 After a late season and a summer heat wave, quality for many varieties hinges on fall weather
Posted: September 8, 2006 By Daniel Sogg
Blogs : Stirring the Lees with James Molesworth
Posted: September 5, 2006 By James Molesworth
I know you're all bored of me talking about the Rhône all the time. So here's an update on the other French wine region I cover - the Loire. I thought you might be interested to read a few of the comments that I've received from vignerons over the last few days as they get ready for the 2006 harvest.
Blogs : James Laube's Wine Flights
Posted: September 5, 2006 By James Laube
In California, vintners are on the final approach to harvest, for what has been a very mixed and trying year. As my winegrower friend C.J. predicted in April , it has been an expensive year to farm, with an abundance of spring rain and a late, uneven grape set.
Vintners from Australia to South Africa evaluate the vintage
Posted: August 31, 2006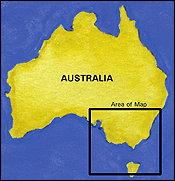 Shiraz looks promising across South Australia, while white varieties in many areas benefited from a cool summer
Posted: June 9, 2006 By Susan Gough Henly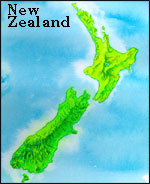 Winemakers from north to south harvested ripe fruit from a dry year
Posted: June 9, 2006 By Eric Arnold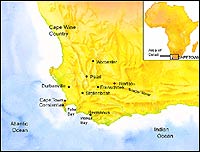 Warm, dry conditions made it a very good year for structured Cabernets and Syrahs
Posted: June 9, 2006 By James Molesworth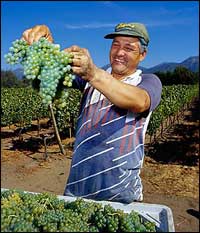 Winemakers are extremely optimistic about the new vintage
Posted: June 9, 2006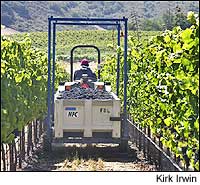 A preliminary look at quality in the wine regions of Europe and the United States
Posted: December 28, 2005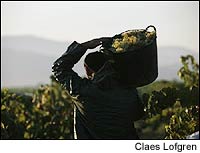 A preliminary look at quality in the wine regions of Europe and the United States
Posted: December 28, 2005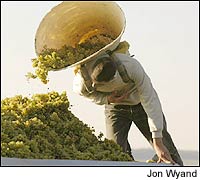 A preliminary look at quality in the wine regions of Europe and the United States
Posted: December 28, 2005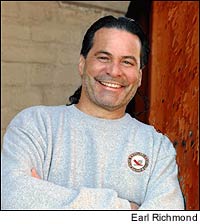 Winemakers share their impressions of the season
Posted: October 25, 2005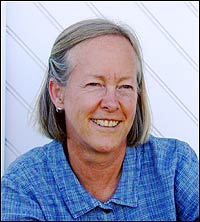 Winemakers share their impressions of the season
Posted: October 21, 2005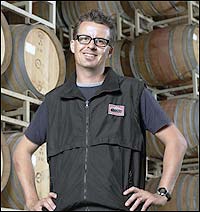 Winemakers share their impressions of the season
Posted: October 19, 2005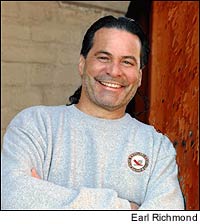 Winemakers share their impressions of the season
Posted: October 14, 2005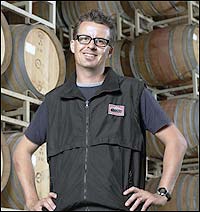 Winemakers share their impressions of the season
Posted: October 12, 2005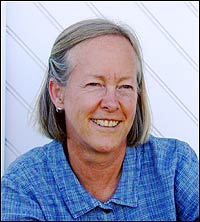 Winemakers share their impressions of the season
Posted: October 10, 2005