Blogs : Stirring the Lees with James Molesworth
As fraud spreads, it's easy to combat
Posted: November 30, 2009 By James Molesworth
Wine Spectator senior editor James Molesworth discovers that a winery's claims to outstanding Wine Spectator reviews are not always what they seem.
Blogs : James Suckling Uncorked
Counterfeiting is a problem for trophies, but we can relax and enjoy most wines
Posted: November 25, 2009 By James Suckling
A wine merchant told me a story recently about a customer who wanted to return two cases of 1982 Bordeaux, even though the bottles and labels were in perfect condition. Apparently his customer had served the wine at a dinner with friends and everyone around the table was suspicious of the bottles because the labels and capsules were perfect. They looked new. Moreover, the wine was incredibly fresh and beautiful, like it was 10 years younger.
What his customer didn't know was that the two cases came directly from the cellars of the château.

Random House Settles out of court with Michael Broadbent, who claimed book defamed his character
Posted: October 16, 2009 By Mitch Frank
Posted: October 15, 2009 By Mitch Frank, James Suckling
California man is charged with fraud and torching $250 million in wine
Posted: September 21, 2009 By Tim Fish

In separate action, Christie's Broadbent sues book publisher
Posted: September 11, 2009 By Mitch Frank, Peter Hellman, Jacob Gaffney

Italian treasury police issue final report on blending scandal; raises more questions than answers
Posted: July 24, 2009 By Mitch Frank, James Suckling
Blogs : James Suckling Uncorked
Posted: July 23, 2009 By James Suckling
Brunello di Montalcino has been in the news again in Italy following an Italian finance police press conference this past Saturday in Siena when it recapped its nearly two-year investigation into fraudulent winemaking practices in the region.
Blogs : James Suckling Uncorked
Posted: July 8, 2009 By James Suckling
I get sick and tired of some wine merchants misusing my scores. And I have to wonder how many of the other scores or ratings they use to flog wines they misrepresent. Just the other day a wine merchant friend from Hong Kong e-mailed me with an offer from a wine broker in Switzerland that included my scores and the Wine Advocate 's on 2004 Brunello di Montalcino.
Languedoc vignerons stand accused of exporting cheaper types of wine as Pinot; Gallo's Red Bicyclette may be a victim of the scandal
Posted: February 13, 2009 By Mitch Frank, Tim Fish
Blogs : Stirring the Lees with James Molesworth
Posted: January 16, 2009 By James Molesworth
Wine fraud continues to be a growing problem. There are more consumers competing for the world's high-end bottlings, both via retail and the secondary market. Since many of these wines are made in limited amounts (that won't ever increase in the case of single-vineyard wines), the increased demand is feeding the growth of this insidious problem.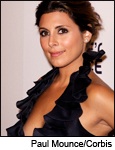 Plus, caveat emptor at a Paris auction, ill-advised jug-wine anesthesia, St.-Emilion gets un-reclassified, again, and Foster's unveils the largest winery-based solar energy system in the U.S.
Posted: January 8, 2009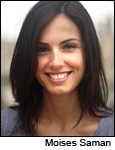 News & Features : News & Features
Brunello fraud, fake wines, Montelena for sale or not? The year was full of serious news, hotly debated wine issues, fun and surprises
Posted: January 6, 2009 By Dana Nigro, Tanya Roqueta, Robert Taylor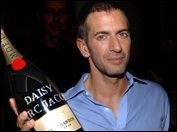 Plus, a new documentary on Le Cirque, multipurpose eco-friendly wine boxes, a winery unwittingly joins the bottled water business, an economically optimistic new wine and a bistro that babies its customers, literally
Posted: December 18, 2008
Blogs : James Suckling Uncorked
Posted: December 11, 2008 By James Suckling
I drank some fake Sassicaia last weekend at a friend's house near Pisa. The wine wasn't mine, but I told my friend that his bottle didn't make sense. The big giveaway was the branded cork that didn't have a vintage printed on it.
Posted: November 15, 2008 By Augustus Weed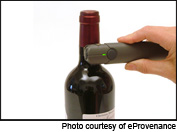 New authentication and tracking systems could help wineries and collectors keep counterfeit bottles out of the market
Posted: November 12, 2008 By Augustus Weed
Producers association votes for no change in appellation rules, but leaves several issues unaddressed
Posted: October 28, 2008 By Jo Cooke
Blogs : Harvey Steiman At Large
Posted: October 23, 2008 By Harvey Steiman
The magistrate investigating makers of Brunello di Montalcino and Rosso di Montalcino has cleared some of the wineries he had suspected of using grapes other than Sangiovese. At the same time, without naming names, he has said that 172,000 cases have tested positive for grapes other than Sangiovese.
Blogs : James Suckling Uncorked
Posted: October 23, 2008 By James Suckling
I had a quick lunch yesterday at my office with Enrico Viglierchio, general manager of Banfi, the large American-owned Brunello di Montalcino producer, and he looked relieved as we drank a bottle of his 2003 Castello Banfi Brunello di Montalcino Poggio alle Mura.