Judge rules that winery needs to review environmental impact; Artesa argues land is zoned for farming
Posted: December 13, 2013 By Kasey Carpenter

Plus, a Canadian ice wine maker suffers the perils of publicity, and a Burgundy vigneron is fighting the government to keep his biodynamic vineyard pesticide free
Posted: December 5, 2013
Nov. 30, 2013 Issue : Features
Posted: November 30, 2013 By Dana Nigro
Nov. 30, 2013 Issue : Features
Posted: November 30, 2013 By Dana Nigro
Nov. 30, 2013 Issue : Features
Posted: November 30, 2013 By Dana Nigro

Plus, PaperBoy delivers wine in … paper, a Hungarian vintner may face charges for poisoning his wine, and Gallo gives $100,000 to Typhoon Haiyan relief
Posted: November 14, 2013

Blogs : Mixed Case: Opinion and Advice
Shannon Borg's new tome offers a jumping-on point for wine lovers interested in eco-friendly drinking
Posted: November 5, 2013 By Dana Nigro
When I first decided that how a wine is grown mattered to me as much as whether I enjoy the taste, I wished I had a handy reference that laid out all the environmentally friendly practices, certifications and wineries. Instead, I spent months reading books and websites, interviewing experts, tracking down certified or practicing producers, touring vineyards and wineries and poring over retail shelves. (See Green Revolutionaries.)
Washington wine writer, educator and sommelier Shannon Borg wanted the same thing when she started her journey, so she curated her own personal introduction to the topic, focusing on the U.S. West Coast. The result is The Green Vine, a nice stocking stuffer of a book for eco-minded foodies who want to learn more about wine or for wine lovers who've decided it's time to know more about sustainable, organic and biodynamic winegrowing.
OCSW is discontinued after initial support fades; Sustainable certification gains strength
Posted: November 5, 2013 By Dana Nigro
Posted: October 31, 2013 By James Laube
Blogs : Harvey Steiman At Large
A spin through the Wine Experience proves good wine doesn't need funk for character
Posted: October 29, 2013 By Harvey Steiman
Am I the only person dismayed at how the discourse about wine seems to have devolved into posturing about whether this particular wine is "natural" enough, or that one has enough "authenticity"?

Plus, the French government restocks its cellar, recycling carbon dioxide in Bordeaux, and a brewing AOC controversy in Sancerre
Posted: October 24, 2013
Posted: October 18, 2013
Posted: October 15, 2013 By Dana Nigro
Posted: October 15, 2013 By Matt Kramer

Doug Bell chats about current trends in eco-friendly wine—and what America needs to catch up on
Posted: October 1, 2013 By Dana Nigro
Use is declining, but several leading supermarket brands show traces of chemicals
Posted: September 26, 2013 By Suzanne Mustacich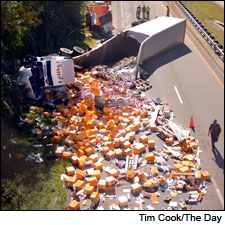 Plus, Fifty Shades of Grey: The Wine, and two new applications for wine as a renewable resource
Posted: September 26, 2013

Plus, a potential claim-staking battle over virtual terroir and Fonseca's new artist series raises funds for Waterkeeper Alliance
Posted: September 19, 2013
June 30, 2013 Issue : Features
Posted: June 30, 2013 By Dana Nigro
Posted: May 31, 2013