Fifteen wineries joined the newly created Oregon Global Warming Commission at its inception
Posted: September 7, 2007 By Jacob Gaffney
Aug. 31, 2007 Issue : Features
Posted: August 31, 2007 By Sam Gugino
June 30, 2007 Issue : Features
Wineries find innovative and simple ways to save energy, fuel and water
Posted: June 30, 2007 By Dana Nigro
June 30, 2007 Issue : Features
Wineries find innovative and simple ways to save energy, fuel and water
Posted: June 30, 2007 By Dana Nigro
June 30, 2007 Issue : Features
Vineyards cut the use of chemicals by enlisting the help of plants and animals
Posted: June 30, 2007 By Dana Nigro
June 30, 2007 Issue : Features
West Coast Winegrowers Fight To Save the Environment
Posted: June 30, 2007 By Dana Nigro
June 30, 2007 Issue : This Issue/Marvin R. Shanken
Posted: June 30, 2007 By Marvin R. Shanken, Thomas Matthews
Suggestion that wines from far away result in greater amounts of harmful carbon emissions evokes strong response from winemakers
Posted: June 19, 2007 By Jacob Gaffney
Organic practices are important, but they're just one small part of sustainable practices. Learn more about sustainability with Michael Honig, the passionate president of Honig Vineyard and Winery in Napa Valley.
Posted: June 8, 2007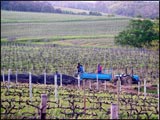 Do organic wines taste better? Get the answer from John Buechenstein. Hint: At Sauvignon Republic, he supports growers who embrace sustainability in key wine areas around the world.
Posted: June 6, 2007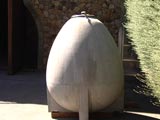 A biodynamic philosophy goes beyond the vineyard to inform decisions in the winery. Get some insights with Delia Viader at her eponymous winery in Napa Valley's Howell Mountain area.
Posted: June 4, 2007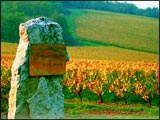 Some winemakers are experiencing shifts in their wine styles and even in the grape varietals they can grow; others aren't yet convinced that climate change is the cause. See what's cooking in Chablis, Burgundy and Italy's Alto Adige.
Posted: May 31, 2007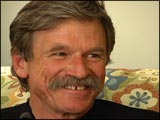 In this first video of the Green Revolution series, Wine Spectator senior editor Dana Nigro talks with Paul Dolan about the use of biodyanmics at Parducci Wine Cellars in California's Mendocino County.
Posted: May 29, 2007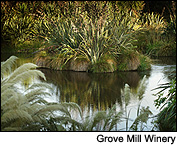 Wineries are trying to offset greenhouse gas emissions … but is it feasible?
Posted: May 29, 2007 By Jacob Gaffney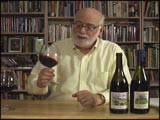 Terroir makes a big difference in these two Oregon Pinot Noirs. Editor at large, Harvey Steiman, explains why as he tastes a pair of wines. Belle Pente is from a cooler, higher altitude and Beaux Freres is from a warmer valley area.
Posted: November 30, 2006
Seven winemakers who followed their own paths and pushed the boundaries in Northern California
Posted: November 15, 2006 By Tim Fish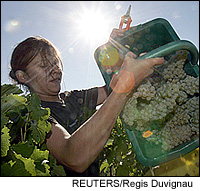 Short heat spikes, likely a result of global warming, could cause long-term changes to how and where wine grapes are grown
Posted: September 18, 2006 By Eric Arnold, Tim Fish, Jacob Gaffney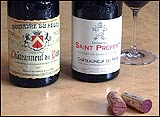 What effect does soil have on wine style? James Molesworth, Wine Spectator senior editor, provides the answer as he compares two wines.
Posted: June 19, 2006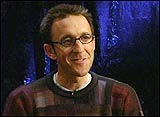 Join Brian Talley, the general manager of Talley Vineyards, as he recalls how he fell in love with wine and planted grapes in the Arroyo Grande Valley in California's Central Valley.
Posted: May 10, 2006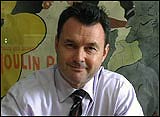 Burgundy is known for its terroir -- the unique combination of grapes, ground and winemaker -- that shapes each wine. Get a snapshot of Burgundy's terroir with Bruce Sanderson, Wine Spectator senior editor and tasting director.
Posted: April 19, 2006