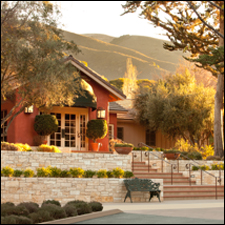 Posted: June 30, 2014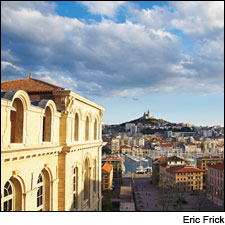 A road trip through some of Southern France's best vacation terroirs
Posted: June 30, 2014 By Robert Camuto
June 30, 2014 Issue : Features
Posted: June 30, 2014 By Jack Bettridge
Former jazz singer Elizabeth Huettinger now manages one of the country's top wine lists
Posted: June 30, 2014 By Lizzie Munro
June 30, 2014 Issue : Features
Chef Masaharu Morimoto, Morimoto, Philadelphia
Posted: June 30, 2014 By Catherine Sweet

The chef's perfect recipe, paired with 10 wines from California, Washington and New Mexico
Posted: June 27, 2014 By Laurie Woolever

From a vegetable-focused chef, a flavorful celebration of early summer
Posted: June 24, 2014 By Laurie Woolever

News & Features : Sommelier Talk
Former jazz singer now manages one of the country's top wine lists at Addison in San Diego
Posted: June 23, 2014 By Lizzie Munro
Posted: June 18, 2014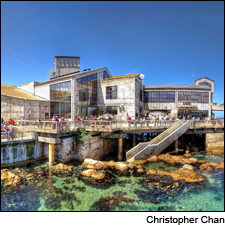 Posted: June 15, 2014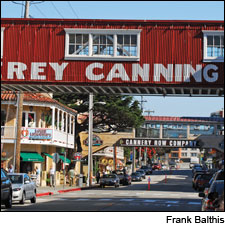 Beauty, adventure, great food and wine await
Posted: June 15, 2014 By Tim Fish
June 15, 2014 Issue : Features
Posted: June 15, 2014 By Jack Bettridge
June 15, 2014 Issue : Features
Beauty, adventure, great food and wine await
Posted: June 15, 2014 By Tim Fish
June 15, 2014 Issue : Features
Posted: June 15, 2014 By Mark Pendergrast
June 15, 2014 Issue : Features
Posted: June 15, 2014 By Owen Dugan
June 15, 2014 Issue : Features
Chef Sunny Jin, Jory, Newberg, Ore.
Posted: June 15, 2014 By Lizzie Munro
Blogs : Bruce Sanderson Decanted
Two evenings in the City by the Bay offer a sampling of its exciting and diverse dining possibilities at Acquerello and St. Vincent Tavern
Posted: June 13, 2014 By Bruce Sanderson
It wasn't quite the A to Z of dining in San Francisco, but a recent trip there provided an opportunity to visit Acquerello and St. Vincent Tavern and Wine Merchant, two very different restaurant concepts.
Blogs : Harvey Steiman At Large
How I first got adventurous about what to eat
Posted: June 10, 2014 By Harvey Steiman
I moved to Miami from Los Angeles in 1969 to work for the Miami Herald, my first job on a big-city newspaper. From our apartment a few blocks from the office, my wife and I strolled the neighborhood and discovered a familiar sight to former Angelenos, but unusual then in Miami. A Chinese restaurant had just opened.
Hooked, we went often, and when I became the restaurant critic at the Herald I wrote up Tiger Tiger Teahouse. It became hugely popular. Regulars, we got to know the family, who often shared with us whatever they were cooking for themselves. When James Beard came to Miami to teach a cooking class, knowing that he had been raised in Oregon by a Chinese amah, I asked Mr. Tom to cook some of the family dishes for him. Tears streamed down Beard's face as he devoured pork trotters in hoisin sauce. Just like home, he said.
A rosé makes a great, summery match for this quick weeknight dinner
Posted: June 10, 2014 By Jennifer Fiedler
Posted: June 6, 2014