Welcome a season of renewal with two great recipes from an acclaimed cookbook, matched with Pinot Noirs and aromatic whites
Posted: March 22, 2013 By Laurie Woolever
Posted: March 20, 2013

A delicious menu from 12 Tribes Kosher Foods, plus 15 new kosher wines to pour for your Seder guests
Posted: March 13, 2013 By Laurie Woolever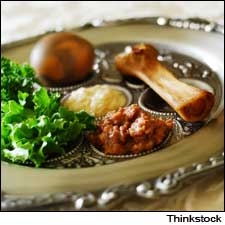 Dining & Travel : Menu Headers
A delicious Seder menu from 12 Tribes Kosher Foods
Posted: March 13, 2013 By Laurie Woolever

Currants help tie the wine to this easy recipe inspired by Southern France
Posted: March 12, 2013 By Jennifer Fiedler
Jan. 31 - Feb. 28, 2013 Issue : Features
Chef Pam Mazzola, Prospect, San Francisco
Posted: February 28, 2013 By Jennifer Fiedler
Jan. 31 - Feb. 28, 2013 Issue : Features
Posted: February 28, 2013 By Owen Dugan
Jan. 31 - Feb. 28, 2013 Issue : Features
Posted: February 28, 2013 By Sam Gugino
Jan. 31 - Feb. 28, 2013 Issue : Features
Collectors are clamoring for whiskies that push the envelope on age, rarity, availability and price
Posted: February 28, 2013 By Jack Bettridge
Blogs : Harvey Steiman At Large
A thought-provoking evening at an ambitious new restaurant
Posted: February 25, 2013 By Harvey Steiman
Sommelier Mark Bright poured a splash of Krug Champagne Grande Cuvée as I settled in for an 18-course dinner at Saison in San Francisco. "We welcome all our guests with Krug," he said, a clear message that this is meant to be a luxury experience, if the credit card deposit of $248 per person didn't already do that.
That's pretty ambitious for a restaurant that started life only three years ago as a pop-up. Its first brick-and-mortar incarnation in a tiny Mission District space got two Michelin stars in the most recent San Francisco guide, and chef-owner Joshua Skenes could fill a trophy case with rising star chef awards. The new location, in a historic building a block from the San Francisco Giants' AT&T Park, ups the ante with a unique, spacious design, a longer menu and a price tag that puts it among the most costly in the U.S., even more than the long-venerated French Laundry in Napa Valley.
Popular Missouri spot JJ's has long held a Wine Spectator award for its extensive wine list
Posted: February 20, 2013 By Kim Marcus

A California red sings alongside a topping made from pantry staples
Posted: February 12, 2013 By Jennifer Fiedler
Posted: February 8, 2013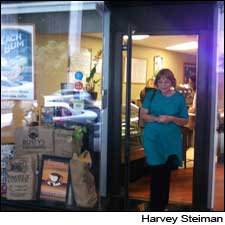 Blogs : Harvey Steiman At Large
What we can learn from a tour of coffee joints in Honolulu
Posted: February 8, 2013 By Harvey Steiman
Whenever I hang out with serious coffee people, I am struck by how much we wine folks have in common with them. We obsess over the sources of the product and how it was made. We even use some of the same language. Coffee tasters assess acid balance, body, intensity and finish, as we do with wine, and describe aromatics such as fruit, nuts and floral notes. They might find winy character in their brews while we might notice a hint of coffee on the finish in our glasses.
I watched my cousin Shawn Steiman, a coffee consultant who seems to be the coffee guru for the state of Hawaii, blend Hawaiian-grown and -roasted coffee beans on the spot. He used to make a distinctive and heady espresso after the dinner he and his bride Julia cooked for my wife and me at their home near Diamond Head.

Porcini ravioli and duck breast with pears, paired with 14 spicy Italian reds, will make your date swoon
Posted: February 8, 2013 By Laurie Woolever

News & Features : Sommelier Talk
June Rodil has strong opinions about matching spirits to food
Posted: January 29, 2013 By Jennifer Fiedler

For your game-day party, Charm City's blue crab cakes take on Dungeness crab cioppino from the City by the Bay; plus 25 wines for less than $25 to match
Posted: January 25, 2013 By Robert Taylor
Blogs : Mixed Case: Opinion and Advice
New Orleans offers myriad food and drink options for anyone coming to the big game; here's my cheat sheet
Posted: January 24, 2013 By Mitch Frank
New Orleans is a little insane right now. Maybe that sounds silly describing a city where it's not odd to witness a brass band marching past your front porch, with your neighbors dancing behind it. But New Orleans is a little more insane than usual right now. This year, wedged tightly in the middle of the Carnival parades that start Friday, the NFL has brought the Super Bowl to town.
Are you coming for the game? Good. (If not, pay attention, because you should visit soon.) It's not hyperbole to say that New Orleans is one of the greatest cities on the planet in which to celebrate. If you enjoy good food, wine, beer, cocktails and music, it is hard to go wrong. Here are some tips for making the best of a trip down here. This isn't a comprehensive list of the best places to eat and drink. It's a handy cheat sheet for anyone coming to watch the 49ers and the Ravens, or just coming to enjoy our insanity.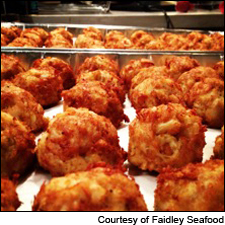 Posted: January 24, 2013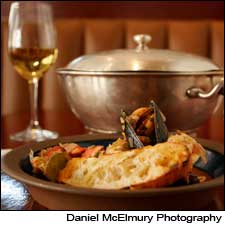 Posted: January 24, 2013