Prosecutors are ready to rest their case against Rudy Kurniawan, and the defense may not call any witnesses
Posted: December 16, 2013 By Peter Hellman

Rudy Kurniawan watches as proprietors of Romanée-Conti, Roumier and Ponsot say wines he sold are fakes
Posted: December 13, 2013 By Peter Hellman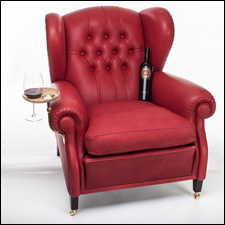 Plus, a French wine fraudster eludes real payment for real wine with fake death, and an armchair to pair with Montalcino
Posted: December 12, 2013
Hundreds of corks, capsules and labels of iconic wines the FBI says it confiscated from Rudy Kurniawan's home
Posted: December 11, 2013 By Peter Hellman

Prosecutors accuse "Dr. Conti" of making and selling millions of dollars worth of fakes; defense calls him a scapegoat
Posted: December 8, 2013 By Peter Hellman

Plus, a Canadian ice wine maker suffers the perils of publicity, and a Burgundy vigneron is fighting the government to keep his biodynamic vineyard pesticide free
Posted: December 5, 2013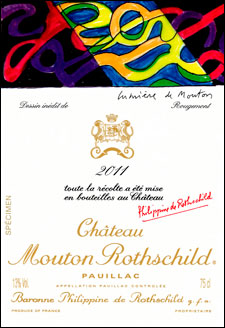 Plus, a Canadian luxury goods company presents an $85,000 wine cradle, and Bolivian authorities seize a shipment of liquid cocaine-filled wine bottles
Posted: November 21, 2013

Blogs : Mixed Case: Opinion and Advice
As much as 20 percent of wine on the global market may be fake. Awareness is on the rise, but will the counterfeiting continue?
Posted: November 21, 2013 By Robert Taylor
This past August, the New York State Liquor Authority (SLA) quietly issued a cease-and-desist letter to New Jersey's Wine Library, one of the largest retailers in the Garden State and a popular wine source for many New Yorkers.
The SLA ordered Wine Library to stop shipping wine to New Yorkers, a practice that is technically illegal but that has been happening for years without complaint or repercussion. Cease-and-desist letter or not, the ban is practically unenforceable-the SLA simply doesn't have the manpower to adequately monitor interstate sales.
Because of the letter, Wine Library and a few other out-of-state retailers indicated they would stop selling wine to New Yorkers. New York retailers worried that they would start receiving similar letters from alcohol authorities in other states, as a form of retaliation. Since then, however, there's been nothing but silence from the authorities, and Wine Library has continued shipping wine to New York.
Posted: November 15, 2013 By Suzanne Mustacich

Plus, PaperBoy delivers wine in … paper, a Hungarian vintner may face charges for poisoning his wine, and Gallo gives $100,000 to Typhoon Haiyan relief
Posted: November 14, 2013
With trial a month away, defense attorneys ask for psychiatric examination; Prosecution protests
Posted: November 8, 2013 By Peter Hellman

Plus, wine counterfeiters adopt a new strategy, the Smithsonian recognizes Stag's Leap and Montelena, the wine industry steps up for Breast Cancer Awareness and more
Posted: October 31, 2013
Posted: October 31, 2013 By Peter Hellman
Burgundy winery tipped off authorities; two men arrested and investigation is ongoing
Posted: October 30, 2013 By Suzanne Mustacich

Plus, three Finger Lakes winemakers invade Europe, and 1 in 4 Londoners are knowingly drinking fake booze
Posted: October 10, 2013
Posted: August 31, 2013 By Peter Hellman

Plus, a $467,000 wine heist in the U.K., a new study examines why we like celebrity wines, a Goldschläger-inspired sparkling wine and more
Posted: August 22, 2013
Watchdogs warn that a few Chinese and Russian investors are hiding bad cash in vineyard sales
Posted: August 19, 2013 By Suzanne Mustacich

Plus, extended detentions for repeat Champagne pilferers, and Siduri declares its wines safe for the gluten averse
Posted: August 15, 2013

Plus, Rudy Kurniawan's trial postponed, Singapore students make wine from the foul-smelling durian fruit and more
Posted: August 1, 2013