Musical Moscato mania became an epidemic this year, with Nicki Minaj and Warren G leading the way, but disasters, from winery fires to shipwrecks to overturned trailers, kept readers coming back
Posted: December 26, 2013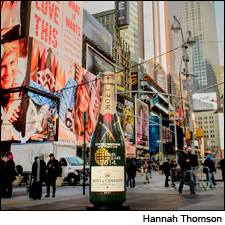 Plus, Siduri's Adam Lee takes a winemaking gig in Willamette Valley, and the Official Champagne of (almost) everything takes on New Year's Eve
Posted: December 19, 2013
Blogs : Mixed Case: Opinion and Advice
Are counterfeits a victimless crime? Not when they rob us of the pleasure wine can deliver
Posted: December 18, 2013 By Mitch Frank
I love hearing people's "aha!" moments with wine—that instant when they realized that wine is more than just a beverage, that great wine has personality.
Here's a good one: A young man takes his visiting father out for dinner to celebrate dad's birthday. Neither knows much about wine, but the son decides this is a special occasion so he orders the most expensive bottle on the list. The wine—a 1996 Opus One—opens the young man's eyes. Within a few months, he's buying several bottles of Opus One, then other top wines. (Luckily, he has a decent amount of money.) Soon, he's hooked. Wine becomes his passion, and he's attending tastings and collecting rare bottles. Burgundy in particular beguiles him.
Like much of what we know about Rudy Kurniawan, it's hard to tell how much of this story is true and how much he concocted. Kurniawan told this tale to a journalist in 2006, just after an auction of his wines raised $24.7 million, a record for a single-consignor auction. Since he began attending auctions and tastings a decade ago, Kurniawan had always been vague about his origins and his seemingly deep pockets.

First federal prosecution for selling fake wine yields a conviction; Indonesian collector faces possible sentence of 40 years
Posted: December 18, 2013 By Peter Hellman, Mitch Frank

Prosecutors are ready to rest their case against Rudy Kurniawan, and the defense may not call any witnesses
Posted: December 16, 2013 By Peter Hellman

Rudy Kurniawan watches as proprietors of Romanée-Conti, Roumier and Ponsot say wines he sold are fakes
Posted: December 13, 2013 By Peter Hellman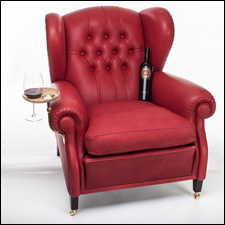 Plus, a French wine fraudster eludes real payment for real wine with fake death, and an armchair to pair with Montalcino
Posted: December 12, 2013
Hundreds of corks, capsules and labels of iconic wines the FBI says it confiscated from Rudy Kurniawan's home
Posted: December 11, 2013 By Peter Hellman

Prosecutors accuse "Dr. Conti" of making and selling millions of dollars worth of fakes; defense calls him a scapegoat
Posted: December 8, 2013 By Peter Hellman

Plus, a Canadian ice wine maker suffers the perils of publicity, and a Burgundy vigneron is fighting the government to keep his biodynamic vineyard pesticide free
Posted: December 5, 2013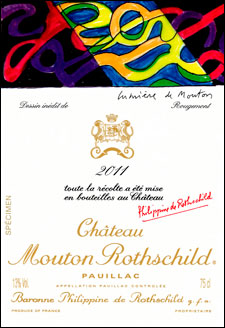 Plus, a Canadian luxury goods company presents an $85,000 wine cradle, and Bolivian authorities seize a shipment of liquid cocaine-filled wine bottles
Posted: November 21, 2013

Blogs : Mixed Case: Opinion and Advice
As much as 20 percent of wine on the global market may be fake. Awareness is on the rise, but will the counterfeiting continue?
Posted: November 21, 2013 By Robert Taylor
This past August, the New York State Liquor Authority (SLA) quietly issued a cease-and-desist letter to New Jersey's Wine Library, one of the largest retailers in the Garden State and a popular wine source for many New Yorkers.
The SLA ordered Wine Library to stop shipping wine to New Yorkers, a practice that is technically illegal but that has been happening for years without complaint or repercussion. Cease-and-desist letter or not, the ban is practically unenforceable-the SLA simply doesn't have the manpower to adequately monitor interstate sales.
Because of the letter, Wine Library and a few other out-of-state retailers indicated they would stop selling wine to New Yorkers. New York retailers worried that they would start receiving similar letters from alcohol authorities in other states, as a form of retaliation. Since then, however, there's been nothing but silence from the authorities, and Wine Library has continued shipping wine to New York.
Posted: November 15, 2013 By Suzanne Mustacich

Plus, PaperBoy delivers wine in … paper, a Hungarian vintner may face charges for poisoning his wine, and Gallo gives $100,000 to Typhoon Haiyan relief
Posted: November 14, 2013
With trial a month away, defense attorneys ask for psychiatric examination; Prosecution protests
Posted: November 8, 2013 By Peter Hellman

Plus, wine counterfeiters adopt a new strategy, the Smithsonian recognizes Stag's Leap and Montelena, the wine industry steps up for Breast Cancer Awareness and more
Posted: October 31, 2013
Posted: October 31, 2013 By Peter Hellman
Burgundy winery tipped off authorities; two men arrested and investigation is ongoing
Posted: October 30, 2013 By Suzanne Mustacich

Plus, three Finger Lakes winemakers invade Europe, and 1 in 4 Londoners are knowingly drinking fake booze
Posted: October 10, 2013
Posted: August 31, 2013 By Peter Hellman