Posted: April 30, 2014 By Liz Thach

Ningxia hopes to encourage quality and grab attention by creating a ranking of estates
Posted: January 30, 2014 By Liz Thach

New and old owners of Château La Rivière presumed dead as aircraft goes down during aerial tour
Posted: December 23, 2013 By Suzanne Mustacich
2013 saw a wave of Chinese investment in Bordeaux, and bigger deals may be on the horizon
Posted: December 20, 2013 By Suzanne Mustacich
Henry Tang has accused Don Cornwell of libel after L.A. lawyer challenged Burgundies
Posted: October 14, 2013 By Peter Hellman
Watchdogs warn that a few Chinese and Russian investors are hiding bad cash in vineyard sales
Posted: August 19, 2013 By Suzanne Mustacich
French, Italian and Spanish wineries worry they'll be hurt in an increasingly important market
Posted: July 24, 2013 By Suzanne Mustacich
Blogs : Mixed Case: Opinion and Advice
The People's Republic has embraced wine—particularly French—in the past decade; not everyone is pleased by the hug
Posted: July 11, 2013 By Mitch Frank
Is there a China backlash in France's wine regions?
China's growing thirst for wine, particularly French wine, has been a favorite topic in wine circles for several years. Our fascination is understandable—the People's Republic of China has engineered a spectacular economic story during the past two decades, growing from 2 percent of global GDP to 16 percent, according to International Monetary Fund data. As China's wealth has soared and an upper class has arisen, wine sales have grown dramatically.
But anytime a new group joins an industry as tradition-minded as wine, some people are going to grumble. The three men in Hostens may be just isolated criminals, but they might also have given voice to an underlying tension: Some wine people may not welcome the planet's newest big spenders.
Posted: June 30, 2013 By Suzanne Mustacich

Plus, rapper E-40 starts a wine label, Champagne gets protected status in China, and more
Posted: June 6, 2013
April 30, 2013 Issue : Columns
Posted: April 30, 2013 By Matt Kramer
A government campaign against lavish spending has led wine drinkers to spend less
Posted: April 12, 2013 By Suzanne Mustacich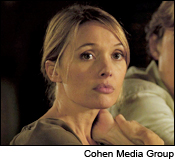 Clos Fourtet is coming to the big screen near you. Also in this week's Unfiltered, Danny Glover launches a wine for a cause, the Chinese make illegal tiger bone wine and science opens eyes to the secret behind beer goggles
Posted: March 7, 2013

Plus, Burgundy and Champagne struggle for world heritage site recognition, get amped with Motörhead's new Shiraz in a box and Oregon gets a new AVA
Posted: February 7, 2013
Posted: December 19, 2012
As he hands over the reins of the country's top wine importer, Don St. Pierre says China is maturing and evolving
Posted: December 3, 2012 By Suzanne Mustacich
Beijing grants Geographic Indication to Napa, protecting producers from counterfeiting in a rapidly growing market
Posted: December 3, 2012 By Aaron Romano

Wine exports to China slumped last year, but consumption is growing and the industry is eager to tap the market
Posted: June 5, 2012 By Matthew Stevenson
Blogs : James Laube's Wine Flights
Catching up with Tom Hinde, Yao's winemaker, after tasting the premiere 2009 vintage
Posted: April 16, 2012 By James Laube
Yao Ming, the world's tallest vintner, has put a towering price on his premiere wine. Yao's 2009 Napa Valley Cabernet Sauvignon Family Reserve, priced at $625 a bottle. All 300 cases have already sold out in China, the only market the where the reserve was offered. A second Napa Valley Cabernet, also from 2009, was released at $175; 5,000 cases were made.
The quality of the reserve is impressive. Here are my notes.

Plus, two of 2012's biggest trends continue unabated— Chinese investment in Bordeaux and wine on reality TV
Posted: February 23, 2012