News & Features : Tasting Highlights
New reviews of 2011 Cabernet Sauvignons from Napa Valley
Posted: July 21, 2014 By Augustus Weed
Aerial spraying of pesticides may have drifted onto Lodi vines; extent of loss is yet to be determined
Posted: July 18, 2014 By Lynn Alley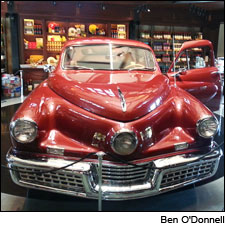 Blogs : Mixed Case: Opinion and Advice
A visit to California "destination" wineries proves it's possible show both good wines and good times
Posted: July 15, 2014 By Ben O'Donnell
"We don't allow the buses here" is a proud refrain at Long Island wineries these days. Not so long ago, Long Island wine travel was considered rowdy and unserious, just as Napa is tarred in some circles as overpriced and impersonal—both regions magnets for the much-scorned wine tourist. And yet: What fun those folks always seem to be having.
So when I visited California wine country in June, I decided to stop at a few places that unabashedly cater to "tourists." One was Sonoma's Francis Ford Coppola Winery, which boasts a swimming pool, bocce lanes, a restaurant and a movie memorabilia collection. It's not just about the wine, but is that the same as not caring about the wine?
Blogs : James Laube's Wine Flights
A mixed vintage is off the pace, but stars can be found
Posted: July 15, 2014 By James Laube
To best appreciate how far viticultural and winemaking practices have come in the past decade, one need look no further than the 2011 Napa Valley Cabernets.
By most accounts this was the most damning vintage in perhaps 15 years. An altogether cool, damp year ended with heavy storms, and by some estimates as much as 50 percent of the grapes were of little or no use. I've talked with vintners who made about one-fourth of what they might have in a better year. Severe thinning led to a quarter-ton or less per acre. Thinning proved a winning strategy if only to salvage what might otherwise have been a dismal year. But based on nearly 200 reviews, the quality of the 2011 Napa Cabernets ranges from fair to, on a few occasions, outstanding.

News & Features : Tasting Highlights
New reviews of Cabernet Sauvignon from the 2011 vintage in the Napa Valley of California
Posted: July 14, 2014 By Augustus Weed
The Mishewal Wappo people want the government to recognize their tribe; vintners worry that will lead to a casino
Posted: July 10, 2014 By Aaron Romano

News & Features : Tasting Highlights
New reviews of juicy, aromatic and refreshing whites for summer
Posted: July 7, 2014 By MaryAnn Worobiec

Money will fund new learning center for Wine Business Institute's undergrad and graduate programs
Posted: July 6, 2014
Blogs : Mixed Case: Opinion and Advice
Schramsberg Vineyards sparkles in an Old World–New World face-off
Posted: July 1, 2014 By Alison Napjus
I have an Old World palate. What can I say? After years of reviewing and drinking French, Italian and Spanish wines, there's really no avoiding it. But that doesn't mean I eschew bottlings from the other side of the ocean, i.e. this side! I'm particularly fascinated by those modeled on Old World versions, and I love to see where the Old and the New line up and where they diverge.
With that philosophy in mind, and given the special place in my heart for France's Champagne region, I was excited when recently in Napa Valley to visit with Schramsberg Vineyards owner and winemaker Hugh Davies.

News & Features : Tasting Highlights
New reviews of Rhône-style wines from the Central Coast
Posted: June 30, 2014 By Augustus Weed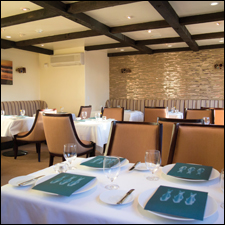 Posted: June 30, 2014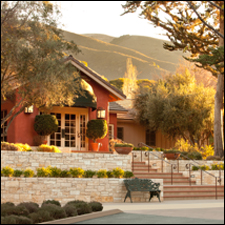 Posted: June 30, 2014
June 30, 2014 Issue : Alphabetical Listing
Posted: June 30, 2014
June 30, 2014 Issue : Retrospective/Vertical
Two turning-point vintages reveal the potential and the limits of Golden State Zins
Posted: June 30, 2014 By Tim Fish
June 30, 2014 Issue : Tasting Reports
The best wines of 2011 are structured, vibrant and flavorful
Posted: June 30, 2014 By Tim Fish

News & Features : Tasting Highlights
New reviews of approachable Pinots from across the Golden State
Posted: June 23, 2014 By Augustus Weed
Blogs : James Laube's Wine Flights
There's no scientific method to predicting how a wine will age
Posted: June 19, 2014 By James Laube
The Educated Guess cuvée gets its name from the many best-guess scenarios that arise during the winemaking process, from when to pick the grapes to how long to age the wine in barrel, the bottom line being that there's no scientific formula for delivering the best wine that the owners of Roots Run Deep winery can. They use their knowledge, intuition and experience to make the best decisions for their wine, allowing too that at the end of the day it's still merely an educated guess.
Blogs : Exploring Wine with Tim Fish
Early signs of veraison point to an unusual start for crush in 2014
Posted: June 18, 2014 By Tim Fish
Take your vacation soon, California winemakers. Early signs of veraison are already upon us. Veraison—when grapes begin ripening, turn softer and change color—rarely starts this early. It usually doesn't get going until the Fourth of July.
Veraison is significant for many reasons, but it's a big indicator of when harvest could begin: about six weeks later is the general rule. A lot depends on the region, grape variety, how a vineyard is farmed and, of course, the weather, but it boggles the mind that harvest could begin before Aug. 1, and not just for sparkling wine.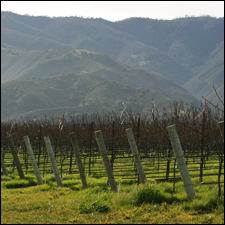 Blogs : James Laube's Wine Flights
After tasting more than 400 California Pinot Noirs from the 2012 vintage, a profile takes shape
Posted: June 16, 2014 By James Laube
The 2011 and 2012 Pinot Noir harvests in California could hardly have been more different. In 2012, the weather was ideal from start to finish, but that's only part of the story. Despite superior weather, the wines are not head-and-shoulders above 2011, and the reason has much to do with yields.

News & Features : Tasting Highlights
New reviews from the 2012 vintage on the Sonoma Coast
Posted: June 16, 2014 By Augustus Weed