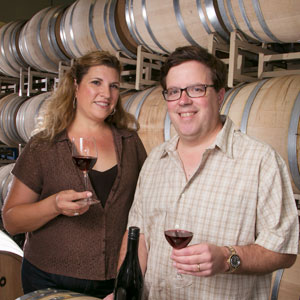 Adam Lee will continue as winemaker; Jackson Family Wines sees potential in single-vineyard Pinot Noir
Posted: January 29, 2015 By Tim Fish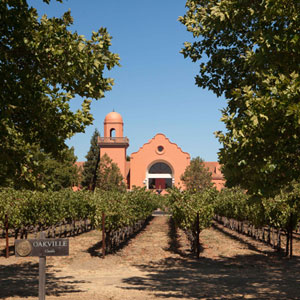 Blogs : James Laube's Wine Flights
The best of 19 vintages of Napa Cabernet show the inconsistencies of weaker years
Posted: January 29, 2015 By James Laube
WineSpectator.com members: Read James Laube's scores and tasting notes for 19 vintages of Groth Cabernet Sauvignon Napa Valley Reserve.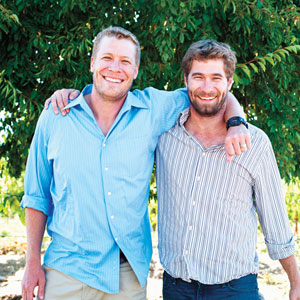 Blogs : Exploring Wine with Tim Fish
Brothers Jake and Scot Bilbro revitalize Sonoma's Limerick Lane
Posted: January 28, 2015 By Tim Fish
When Jake and Scot Bilbro took over Limerick Lane winery and vineyard in 2011, it seemed an ideal match. The estate has a rich history of producing outstanding Zinfandel, and the brothers Bilbro grew up in the Sonoma County wine business with their dad, Chris Bilbro, at Marietta Cellars.

News & Features : Tasting Highlights
New reviews of California Cabernet Sauvignons from the 2012 vintage
Posted: January 26, 2015 By Augustus Weed
Sheriff reports much of $300,000 in vinous loot found in North Carolina; no arrests as investigation continues
Posted: January 23, 2015 By MaryAnn Worobiec

Growers look to next 100 years following productive first year of ambitious certification program
Posted: January 16, 2015 By Dana Nigro
Blogs : Exploring Wine with Tim Fish
No one can predict the future, but here are my anticipated highlights of the year ahead
Posted: January 14, 2015 By Tim Fish
Here are a few of the things I'm looking forward to in 2015, including eating more foie gras and drinking more Merlot and Zindandel.

News & Features : Tasting Highlights
New reviews of affordable whites and reds to fit any occasion
Posted: January 12, 2015 By Augustus Weed
Ruling makes foie gras legal to sell in California; animal-rights groups hope to appeal
Posted: January 8, 2015 By Augustus Weed
Bevan Cellars also hopes to move into winery in development nearby
Posted: January 8, 2015 By MaryAnn Worobiec
A grapegrower and winemaker, Eisele was a devoted advocate for protecting Napa farmland
Posted: January 7, 2015 By Aaron Romano

Winemaker for the Pedroncelli family guided his Dry Creek Valley winery through 66 vintages
Posted: January 6, 2015 By Tim Fish

News & Features : Tasting Highlights
New reviews of California Zinfandels for winter drinking
Posted: January 5, 2015 By Tim Fish
Boston equity firm J.W. Childs Associates buys control of famed California Pinot Noir producer; founders remain co-owners
Posted: January 5, 2015 By James Laube
Posted: December 31, 2014 By MaryAnn Worobiec

News & Features : News & Features
From politics to screw caps to fitness, our editors had plenty of opinions about wine in 2014; these were their most popular posts
Posted: December 30, 2014
News & Features : News & Features
Favorite clips—fun, enlightening, full of personality—from the past year of winemaker and sommelier interviews, reader submissions and editors' tips
Posted: December 29, 2014

News & Features : Tasting Highlights
New Reviews of Rhône-Style wines from the Central Coast
Posted: December 29, 2014 By Augustus Weed

Mediterranean spices add intrigue, and Washington Syrah makes the match
Posted: December 23, 2014 By Laurie Woolever
A couple trained in finance wanted access to rare Napa wines; they developed a new sales model
Posted: December 23, 2014 By Kasey Carpenter