ASC partner Don St. Pierre Jr. released after officials investigate suspected falsification of reported wine prices
Posted: April 21, 2008 By Mark Graham
Blogs : James Suckling Uncorked
Posted: April 11, 2008 By James Suckling
In recent days, wine producers and government officials in Tuscany have been meeting behind closed doors. They are trying to decide what to do about "Brunellopoli" – the highly publicized investigation swirling around Italy's famous red, Brunello di Montalcino.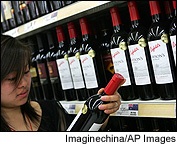 Don St. Pierre Jr. held as part of investigation into wine industry
Posted: April 4, 2008 By Mark Graham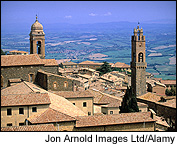 Italian authorities impound wines as part of an investigation
Posted: April 3, 2008 By Jo Cooke
William Koch files his latest in a series of lawsuits
Posted: April 1, 2008 By Mitch Frank
Blogs : James Suckling Uncorked
Posted: March 21, 2008 By James Suckling
Rumors spread fast in Italy, just like any other wine region. I think a lot arise from jealousy among wine producers. I really hate it... But sometimes there is some truth to them. The most recent rumor is how about one-third of the producers in Montalcino are being investigated for blending wines from the south of Italy into their 2003 Brunellos.
Investigation of Italian wine producer began in 2005, with allegations that the winery used grapes from southern Italy in estate wines
Posted: March 12, 2008 By Jo Cooke
Posted: February 22, 2008 By Richard Betts
Continuing on with my Brunello trip : According to the Consorzio del Brunello, the territory of the appellation is roughly circular, with a diameter of 16 kilometers. This is a pretty big area, and after walking and driving all over its hills and valleys and viewing the variety of altitudes and expositions, I became convinced that it is a very diverse place—one that cannot be defined simply as Montalcino.
Posted: February 19, 2008 By Richard Betts
I recently spent a week in Italy with my wife, a couple of friends and the goal of gaining a better understanding of that fabled wine, Brunello di Montalcino. The town of Montalcino is a beautiful little hilltop hamlet in southern Tuscany about 90 minutes north of Rome or a couple hours south of Florence.
William Koch refiles court case against German wine dealer after recent dismissal
Posted: February 12, 2008 By Mitch Frank
Judge rules that the court has no jurisdiction over embattled German wine dealer Hardy Rodenstock, but plaintiff William Koch will refile
Posted: January 17, 2008 By Eric Arnold
California collector and New York auction house targeted in new lawsuit by billionaire collector
Posted: October 30, 2007 By Mitch Frank
Blogs : James Suckling Uncorked
Posted: October 16, 2007 By James Suckling
I drank the first bottle ever of Luce Brunello last night in a restaurant in Montevarchi near my house in Tuscany. It's a brand-new wine from the Frescobaldi family, who have been making a Super Tuscan wine at the Luce della Vite estate in Montalcino ­since 1993.
Blogs : James Suckling Uncorked
Posted: September 27, 2007 By James Suckling
I just found some notes in my back pocket of my jeans while walking down the street in Havana. They are a bit soggy from all the humidity in the air. They are tasting notes of Casanova di Neri Brunello di Montalcino Cerretalto – the fantastic single vineyard wine from the great Brunello di Montalcino producer.
Blogs : James Suckling Uncorked
Posted: September 6, 2007 By James Suckling
I was looking at the comments from my blog of Aug. 30 on Hardy Rodenstock and Jefferson bottles and it made me go back and read an article I wrote in 1998 on counterfeit wines. It was called " A Taste of Deception : An exclusive look at counterfeit wine – a multimillion-dollar business.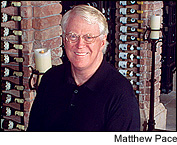 Will court cases on counterfeit wines scare collectors away from fall auctions?
Posted: August 29, 2007 By Mitch Frank
Blogs : James Suckling Uncorked
Posted: August 7, 2007 By James Suckling
I have been thinking about my colleague James Laube's blog of August 3 when he discussed the option for winemakers to produce more non-vintage wines. And it made me think about how many people are already doing this – legally and illegally.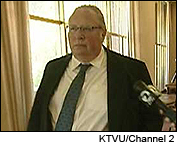 Arson that destroyed millions in wine is blamed on California man who allegedly tried to cover up embezzlement of his clients' collections
Posted: March 19, 2007 By James Laube, Dana Nigro
Blogs : James Suckling Uncorked
Posted: March 12, 2007 By James Suckling
Was it a dream? Did it really happen? For some reason, I find it almost hard to believe that on Saturday night, I drank every vintage of Château Le Pin ever bottled (1979-2004), and in Hong Kong no less.
Blogs : James Suckling Uncorked
Posted: March 9, 2007 By James Suckling
I think that people seem to forget that the same family who make the ultra-collectible and ultra-expensive Château Le Pin also make Vieux-Château-Certan. In fact, the Thienpont family has been making VCC for a hell of a lot longer than Le Pin.