June 30, 2005 Issue : Collecting
Posted: June 30, 2005 By Kristiana Kahakauwila
June 30, 2005 Issue : Collecting
Investing in "other" Bordeaux may be second to none
Posted: June 30, 2005 By Peter D. Meltzer
June 15, 2005 Issue : Collecting
Posted: June 15, 2005 By Peter D. Meltzer
June 15, 2005 Issue : Collecting
Performance of California classics at auction lags newcomers
Posted: June 15, 2005 By Peter D. Meltzer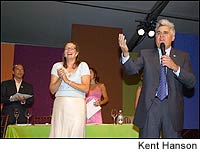 Spectacular lots and big spenders brought new energy to the 25th event
Posted: June 5, 2005 By Tim Fish
A doctor turns his love of wine and architecture into a second job
Posted: May 31, 2005 By Jan Walsh
April 30, 2005 Issue : Features
After losing its crown, the charity fund-raiser is getting a makeover
Posted: April 30, 2005 By Tim Fish
Zachys will offer a mostly Italian collection, while Aulden Cellars-Sotheby's will feature post-1970 wines
Posted: April 1, 2005 By Peter D. Meltzer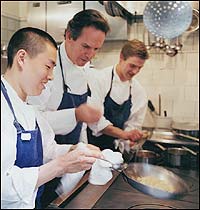 NYWinesChristie's is shifting its wine sales to Saturdays and hosting meals with star chefs
Posted: March 14, 2005 By Peter D. Meltzer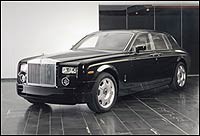 Inspired and emotional bidding sets a new precedent for charity wine auctions
Posted: February 7, 2005 By Ryan Isaac
Chicago sees more hammer-time with the debut of a new house
Posted: February 2, 2005 By Peter D. Meltzer
In a year of record-setting lots, Zachys was the top U.S. earner and Christie's was the global leader
Posted: January 4, 2005 By Peter D. Meltzer
Nov. 30, 2004 Issue : Auctions
Hong Kong ammunition tunnels converted to high-tech cellar
Posted: November 30, 2004 By Mark Graham
Upcoming sales for the collector who has almost everything
Posted: November 30, 2004 By Peter D. Meltzer
Hospices de Beaune bidders paid 30 percent less for the 2004 wines than they did for the 2003s
Posted: November 22, 2004 By Per-Henrik Mansson
Hart-Davis-Hart will debut in 2005
Posted: October 21, 2004 By Peter D. Meltzer
Upcoming sales this season include the world's largest wine bottle, Bordeaux from the 1800s and the cellar of a Grand Award winner.
Posted: August 20, 2004 By Peter D. Meltzer
July 31, 2004 Issue : Auctions
Large-format bottles attract attention at auction and at parties
Posted: July 31, 2004 By Peter D. Meltzer
The annual three-day charity event featured live auctions, local restaurants and Sonoma's best wines.
Posted: July 21, 2004 By Daniel Sogg
Sale brings in highest total ever for a private American wine collection.
Posted: June 7, 2004 By Peter D. Meltzer