Dec. 31, 2008 Issue : Collecting
Record-breaking lot sales are tempered by weak overall percent-sold rates
Posted: December 31, 2008 By Peter D. Meltzer
Bull market comes to an end; estimates to drop in 2009
Posted: December 29, 2008 By Peter D. Meltzer
Blogs : James Suckling Uncorked
Posted: December 19, 2008 By James Suckling
One of the most popular subjects of this week's trip to Bordeaux is the Bernard Madoff scandal. Sure, we've talked about wine (particularly 2006, because I am tasting the vintage from bottle), as well as the grim economy and the change in politics.
Dec. 15, 2008 Issue : Collecting
Declines in cult Cab values may set stage for a buyer's market
Posted: December 15, 2008 By John Siudut
Blogs : James Suckling Uncorked
Posted: December 2, 2008 By James Suckling
The Hong Kong stock market lost almost 5 percent of its value today. But at end of last week it was up. I guess it doesn't have any influence on how much people are willing to spend in wine auctions over there.
Nov. 30, 2008 Issue : Collecting
Posted: November 30, 2008 By Jennifer Fiedler
Blogs : James Suckling Uncorked
Posted: November 26, 2008 By James Suckling
The figures are mind-boggling. I read the International Herald Tribune every day, and I just can't get my head around the amount of money our government is spending to try to right a completely broken financial system.
After four years of big sales and jaw-dropping prices, auction lots are selling at discount prices, if at all
Posted: November 24, 2008 By Peter D. Meltzer
Blogs : James Laube's Wine Flights
Posted: November 21, 2008 By James Laube
It's been a long time since I've ridden a roller coaster. Yet all the economic gyrations of late have left me with that same kind of unsettled stomach one gets when free-falling on an amusement park ride.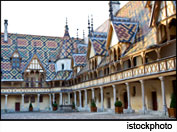 Annual charity event in Burgundy raises almost $3.9 million, a smaller take for the second straight year
Posted: November 17, 2008 By Peter Hellman
Nov. 15, 2008 Issue : Collecting
Posted: November 15, 2008 By Daniel Sogg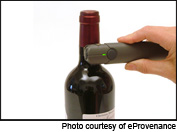 New authentication and tracking systems could help wineries and collectors keep counterfeit bottles out of the market
Posted: November 12, 2008 By Augustus Weed
Oct. 31, 2008 Issue : Collecting
Posted: October 31, 2008 By Jennifer Fiedler
Oct. 31, 2008 Issue : Collecting
Posted: October 31, 2008 By Peter D. Meltzer
Oct. 15, 2008 Issue : Collecting
Overseas buyers help float prices as index outperforms the Dow
Posted: October 15, 2008 By Peter D. Meltzer
Many sale totals fell below estimates and percent-sold rates were lower than normal, but during the same period, several new auction records were set
Posted: October 14, 2008 By Peter D. Meltzer
Sept. 30, 2008 Issue : Collecting
Posted: September 30, 2008 By Jennifer Fiedler
Sept. 30, 2008 Issue : Collecting
Posted: September 30, 2008 By Jennifer Fiedler
Sept. 30, 2008 Issue : Collecting
As the '82s dominate at auction, Lafite looks like the biggest prize 
Posted: September 30, 2008 By John Siudut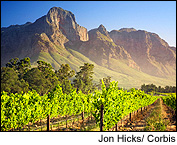 News & Features : Tasting Reports
Tasting notes on top producers' small-lot wines that consumers can buy via the annual Cape Winemakers Guild auction this month
Posted: September 19, 2008