Aug. 31, 2008 Issue : Features
A dinner in tribute to Robert Mondavi becomes the top lot
Posted: August 31, 2008 By Tim Fish
Aug. 31, 2008 Issue : Features
Pre-auction parties in Napa and Sonoma bring out top winemakers
Posted: August 31, 2008 By MaryAnn Worobiec
Aug. 31, 2008 Issue : Collecting
Sales of rare wines continue to rise despite economic woes
Posted: August 31, 2008 By Peter D. Meltzer
Now is the time to purchase a Jean-Louis Chave Hermitage 1990 at auction
Posted: August 12, 2008 By John Siudut
July 31, 2008 Issue : Collecting
Posted: July 31, 2008 By John Siudut
July 31, 2008 Issue : Collecting
Posted: July 31, 2008 By Jennifer Fiedler
July 31, 2008 Issue : Collecting
Posted: July 31, 2008 By Jennifer Fiedler
July 31, 2008 Issue : Collecting
Auction market faces questions after wine is pulled from sale
Posted: July 31, 2008 By Peter Hellman
Market for fine wine still appears strong, though rate of growth has slowed with faltering economy
Posted: July 29, 2008 By Peter D. Meltzer
Master of Wine Charles Curtis will succeed Richard Brierley as head of wine sales for Christie's North America
Posted: July 25, 2008 By Peter D. Meltzer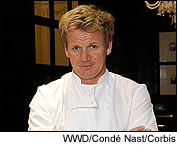 Plus, Kyle McLachlan supports a New York charity, pastry chefs honor a Napa hospital, the ultimate in blinged-out Champagne flutes and wine-retrieving acrobats take Chicago
Posted: June 25, 2008
June 15, 2008 Issue : Collecting
Auction correspondent Peter D. Meltzer answers your questions about collecting fine wine. He is the author of Keys to the Cellar: Strategies and Secrets of Wine Collecting (John Wiley).
Posted: June 15, 2008 By Peter D. Meltzer
Blogs : James Laube's Wine Flights
Posted: June 9, 2008 By James Laube
Oprah created quite a buzz when she arrived at Friday's Auction Napa Valley barrel tasting. I asked her to do a quick interview and tasting on camera with me, but she politely declined, saying that she wanted to taste a few wines before going on camera (at least with me).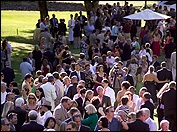 A tribute dinner for Robert Mondavi becomes the top lot at the 28th annual charity event
Posted: June 9, 2008 By Tim Fish
Blogs : James Laube's Wine Flights
Posted: June 6, 2008 By James Laube
The party scene shifted from Sonoma (I wrote a blog on the Wine Spectator "Bring Your Own Magnum" party in Sonoma earlier this week) to Napa on Wednesday night, and so did the mindset. While Sonoma vintners contemplate their future, vis a vis its new rising star Pinot Noir and whether that wine will ever achieve the fame of its neighbor's superstar wine, Cabernet, there's no shortage of confidence or lack of self esteem in Napaland.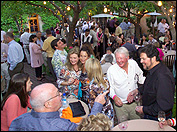 Wine Spectator's 2008 Bring Your Own Magnum parties in Napa and Sonoma brought out top winemakers
Posted: June 6, 2008 By MaryAnn Worobiec
The auction house's first sale in Hong Kong establishes new record for 1990 Romanée-Conti, among others
Posted: June 3, 2008 By Peter D. Meltzer
May 31, 2008 Issue : Collecting
No signs of recession in collectible wine sales
Posted: May 31, 2008 By Peter D. Meltzer
May 31, 2008 Issue : Collecting
South Beach Wine & Food Festival pairs tasting and fun
Posted: May 31, 2008 By Thomas Matthews
May 31, 2008 Issue : Collecting
Beyond the pricey and rare, relative values can be found
Posted: May 31, 2008 By John Siudut