Blogs : James Suckling Uncorked
Posted: November 26, 2008 By James Suckling
The figures are mind-boggling. I read the International Herald Tribune every day, and I just can't get my head around the amount of money our government is spending to try to right a completely broken financial system.
After four years of big sales and jaw-dropping prices, auction lots are selling at discount prices, if at all
Posted: November 24, 2008 By Peter D. Meltzer
Blogs : James Laube's Wine Flights
Posted: November 21, 2008 By James Laube
It's been a long time since I've ridden a roller coaster. Yet all the economic gyrations of late have left me with that same kind of unsettled stomach one gets when free-falling on an amusement park ride.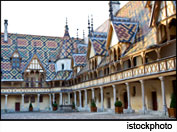 Annual charity event in Burgundy raises almost $3.9 million, a smaller take for the second straight year
Posted: November 17, 2008 By Peter Hellman
Nov. 15, 2008 Issue : Collecting
Posted: November 15, 2008 By Daniel Sogg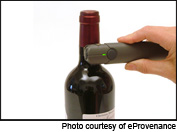 New authentication and tracking systems could help wineries and collectors keep counterfeit bottles out of the market
Posted: November 12, 2008 By Augustus Weed
Oct. 31, 2008 Issue : Collecting
Posted: October 31, 2008 By Jennifer Fiedler
Oct. 31, 2008 Issue : Collecting
Posted: October 31, 2008 By Peter D. Meltzer
Oct. 15, 2008 Issue : Collecting
Overseas buyers help float prices as index outperforms the Dow
Posted: October 15, 2008 By Peter D. Meltzer
Many sale totals fell below estimates and percent-sold rates were lower than normal, but during the same period, several new auction records were set
Posted: October 14, 2008 By Peter D. Meltzer
Sept. 30, 2008 Issue : Collecting
Posted: September 30, 2008 By Jennifer Fiedler
Sept. 30, 2008 Issue : Collecting
Posted: September 30, 2008 By Jennifer Fiedler
Sept. 30, 2008 Issue : Collecting
As the '82s dominate at auction, Lafite looks like the biggest prize 
Posted: September 30, 2008 By John Siudut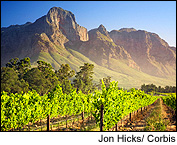 News & Features : Tasting Reports
Tasting notes on top producers' small-lot wines that consumers can buy via the annual Cape Winemakers Guild auction this month
Posted: September 19, 2008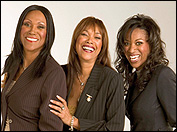 Plus, Posh Spice and Gordon Ramsay to feed L.A., Wynton Marsalis feeds the children, everyone wants your used corks and Lompoc gets a wine mural
Posted: September 17, 2008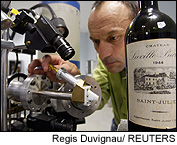 French scientists employ particle accelerator to authenticate wine
Posted: September 11, 2008 By Augustus Weed
New season is full of big sales with impressive lots of classified-growth Bordeaux, rare Burgundy and large-format bottles, though estimates indicate good deals are possible
Posted: September 5, 2008 By Peter D. Meltzer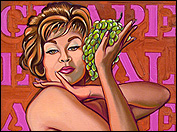 Plus, Slow Food rocks San Francisco, London shuns a green chip shop, Church of England mulls wine bar business and French artist turns wine vessels on their heads
Posted: September 3, 2008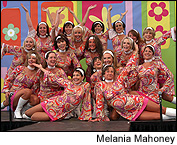 Festive live auction brings the swinging '60s—and bidders' paddles—to life
Posted: September 2, 2008 By Daniel Sogg
Aug. 31, 2008 Issue : Features
A dinner in tribute to Robert Mondavi becomes the top lot
Posted: August 31, 2008 By Tim Fish