News & Features : Tasting Reports
More than 30 tasting notes on the best offering yet from South Africa's top winemakers
Posted: September 25, 2009 By James Molesworth
Bacchanal theme can't distract bidders from tightened belts in current economy at Sonoma Wine Country Weekend
Posted: September 8, 2009 By Tim Fish
Aug. 31, 2009 Issue : Collecting
Bring Your Own Magnum parties kick off auction festivities
Posted: August 31, 2009 By MaryAnn Worobiec
Posted: August 31, 2009 By Tim Fish
Collecting : Values on the Block
10 lots with pre-sale estimates set below the current auction average price
Posted: August 26, 2009 By Nick Suarez
Plus, police recover a stolen bottle of 1945 Mouton-Rothschild, Detroit Tigers take (some of) it off for charity, Mendocino County gets a dog-blogger and Kendall-Jackson honors a winning filly
Posted: August 6, 2009
July 31, 2009 Issue : Collecting
Posted: July 31, 2009 By Peter D. Meltzer
Signs that collectors are placing money on blue-chip wines
Posted: July 15, 2009 By Peter D. Meltzer
Blogs : Harvey Steiman At Large
Posted: July 10, 2009 By Harvey Steiman
Sparky and Sarah Marquis, known for their big, bold and friendly wines (Mollydooker Carnival of Love Shiraz made the Wine Spectator Top Ten in both of the past two years ), have come up with a unique way to make a difference in the world.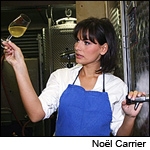 Plus, UK thieves rob a Champagne truck, "ladybug taint" solution revealed, and dogs invade restaurants for charity
Posted: July 2, 2009
June 30, 2009 Issue : This Issue/Marvin R. Shanken
Posted: June 30, 2009 By Nick Suarez
June 30, 2009 Issue : Collecting
Posted: June 30, 2009 By Jennifer Fiedler
June 15, 2009 Issue : Alphabetical Listing
Posted: June 15, 2009 By Peter D. Meltzer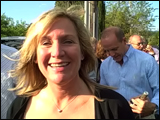 Diverse, eclectic, down-home and eccentric -- everyone showed up at Wine Spectator's BYOMagnum party in Napa ready to have a good time and kick off Auction Napa Valley.
Posted: June 8, 2009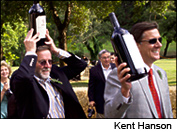 One of the country's premier annual wine charity events, Auction Napa Valley draws great crowds but earns $5.7 million, half of last year's take
Posted: June 8, 2009 By Tim Fish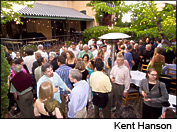 Napa and Sonoma "Bring Your Own Magnum" parties kick off auction week
Posted: June 5, 2009 By MaryAnn Worobiec
Blogs : James Laube's Wine Flights
Posted: June 3, 2009 By James Laube
Scores of drained magnums were left standing on bars and tables, looking like empty magnums do. Lonely and deserted. The food stations at Charlie Palmer 's Dry Creek Kitchen , at the Healdsburg Hotel, had been cleared save for a few dessert plates.
Collecting : Values on the Block
10 lots with pre-sale estimates set below the current auction average price
Posted: June 3, 2009 By Nick Suarez
Partners with Bloomsbury Auctions for first sale in June
Posted: June 2, 2009 By Jennifer Fiedler
Blogs : James Suckling Uncorked
Posted: June 1, 2009 By James Suckling
I received an e-mail today from Acker Merrall & Condit, the New York-based wine merchant and auctioneer, and it reported that its second wine auction in Hong Kong totaled about about $4.8 million. Over 1,100 lots of wines were sold at this past weekend's sale in Hong Kong, including 2,000 bottles of Bordeaux, 3,000 bottles of Burgundy and 1,200 bottles of the world's finest Champagne.