County sheriff's department believes drug addicts are stealing and selling wineries' panels
Posted: October 6, 2009 By Lynn Alley

Plus, two wine families tie the knot, science proves Champagne bubbles enhance the celebration, and the competition for greenest California winery heats up
Posted: October 1, 2009

Plus, Spencer Tunick brings his nude subjects to Burgundy, Jess Jackson wants to rename a mountain and Pat Benatar sings for charity in Napa
Posted: September 17, 2009

Plus, the world's lightest glass wine bottle, American Airlines' environmentally friendlier skies, wine is money in Italy, and a big "oops" by the Maine legislature
Posted: August 27, 2009

Plus, another Pacific Northwest chain turns to wine sales, season six of Top Chef brings with it a Quickfire wine and a new restaurant for Desperate Housewife Eva Longoria
Posted: August 20, 2009

Plus, a five-figure five-finger discount in Hungary, a premium Cali Pinot gets the turducken treatment and a sparkling wine in honor of a pharaoh
Posted: August 13, 2009
Posted: August 7, 2009

Scientists are decoding the brettanomyces DNA to stop wine spoilage
Posted: August 7, 2009 By Stuart Fox
Posted: July 31, 2009 By Dana Nigro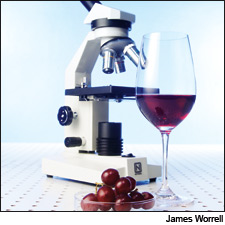 Plus, the Rutherford Dust Society finally breaks ground on the long-anticipated Napa River Restoration Project and nanotechnology comes to the aid of viticulturists concerned about vine stress
Posted: July 23, 2009

New labeling regulations for organic wine, and other programs, show the administration's commitment to change
Posted: July 17, 2009 By Lynn Alley

Plus, miniature sheep groom a New Zealand vineyard, the world's leaders drink local vino at the G8 Summit, a Canada winery is the victim of embezzlement and a new powdered wine marketed to those who love the great outdoors
Posted: July 16, 2009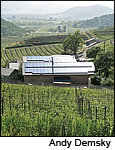 As wineries adopt green energy, thieves are stealing their solar panels
Posted: June 30, 2009 By Lynn Alley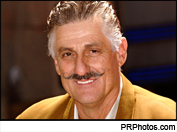 Plus, the Batali Foundation premieres with the latest Disney-Pixar offering, two new takes on environmentally-friendly wine packaging, Paris pawns fine wine and more
Posted: May 14, 2009
Blogs : Bruce Sanderson Decanted
Posted: May 7, 2009 By Bruce Sanderson
After a two-year hiatus from the wine industry, Donald Ziraldo, formerly of Inniskillin Wines in Ontario's Niagara Peninsula, is back in business with an ice wine. "There's just too much in the industry that kind of sucks you back in again," he said.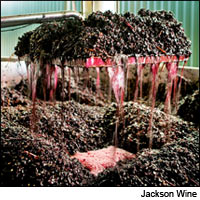 Wineries find new creative uses for the leftovers of fermentation
Posted: May 5, 2009 By Lynn Alley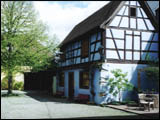 What prompts an 11th generation wine grower to go biodynamic? Join Josmeyer's Christophe Ehrhart as he describes what going bio has contributed to his vineyards, his wines and his life.
Posted: April 24, 2009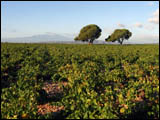 The image usually associated with a biodynamic vineyard a fairly small, quaint swath of green. In southern France, Domaine Cazes is demonstrating that biodynamic viticulture can work on a large scale.
Posted: April 24, 2009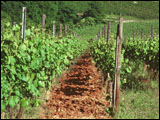 Zind-Humbrecht, one of the world's great wineries, has gone biodynamic. Olivier Humbrect describes the impact on the vineyards, the people and the wine.
Posted: April 24, 2009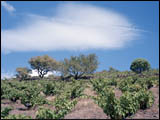 One of Spain's leading consultants and winemakers, Telmo Rodriguez explains the shift to biodynamics and its importance in his client's vineyards as well as the group he co-owns, Compania de Vinos Telmo Rodriguez.
Posted: April 24, 2009