New container is part of an effort to reduce carbon emissions
Posted: March 19, 2010 By Bruce Sanderson
Jan. 31, 2010 - Feb. 28, 2010 Issue : Features
Posted: February 28, 2010 By Dana Nigro

Plus, chocolate may prevent strokes, vineyard equipment that runs on vine waste, and a wine-education class for teenage girls in England
Posted: February 11, 2010
News & Features : What We're Drinking Now
Domaine Sigalas Santorini 2008
Posted: February 1, 2010 By Thomas Matthews
News & Features : What We're Drinking Now
Ponzi Pinot Gris Willamette Valley 2008
Posted: January 18, 2010 By Dana Nigro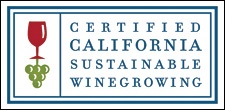 Voluntary statewide program will give sustainability claims more credibility
Posted: January 13, 2010 By Dana Nigro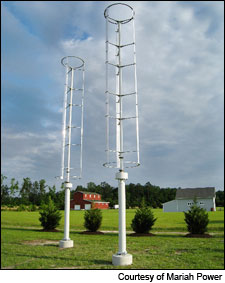 Producers look beyond solar for other forms of renewable energy
Posted: January 8, 2010 By Dana Nigro
Vignerons on Bordeaux's Right Bank try to replace pesticides with natural predators
Posted: January 6, 2010 By Suzanne Mustacich
Posted: November 16, 2009
Blogs : James Laube's Wine Flights
What changes, if any, will wineries make to be greener?
Posted: November 10, 2009 By James Laube
As debate about green and carbon footprint issues gain or lose clout, will consumers insist on some changes, whether it's in lighter bottles or locally grown wines?
Blogs : James Suckling Uncorked
Tasting organic and biodynamic wines backstage at the Diana Krall concert in London
Posted: November 4, 2009 By James Suckling
James Suckling attends the Diana Krall concert in London before heading backstage to taste organic and biodynamic wines with bass player Anthony Wilson.
Oct. 31, 2009 Issue : Features
Posted: October 31, 2009 By Lynn Alley

Farmers, businesses and residents fight over dwindling supply; climate change will only exacerbate the problem
Posted: October 29, 2009 By Harris Meyer
Blogs : Stirring the Lees with James Molesworth
The winemaker goes against the grain to take his vineyards green
Posted: October 20, 2009 By James Molesworth
James Molesworth sat down with Mason here at my office yesterday to get caught up on his recent efforts at South Africa's Klein Constantia winery. Klein Constantia is best known for its Vin de Constance bottling, a dessert wine made from naturally shriveled Muscat de Frontignan grapes. The 2004 vintage was the best yet for this wine, earning a stellar 94-point review.

Plus, could wine solve the poppy problem in Afghanistan? Biodynamic enthusiasts offer some very specific drinking windows, and a Long Island winery is on the market
Posted: October 8, 2009
News & Features : What We're Drinking Now
Bonterra Syrah Mendocino County 2006
Posted: October 7, 2009 By Dana Nigro
County sheriff's department believes drug addicts are stealing and selling wineries' panels
Posted: October 6, 2009 By Lynn Alley

Plus, two wine families tie the knot, science proves Champagne bubbles enhance the celebration, and the competition for greenest California winery heats up
Posted: October 1, 2009

Plus, Spencer Tunick brings his nude subjects to Burgundy, Jess Jackson wants to rename a mountain and Pat Benatar sings for charity in Napa
Posted: September 17, 2009

Plus, the world's lightest glass wine bottle, American Airlines' environmentally friendlier skies, wine is money in Italy, and a big "oops" by the Maine legislature
Posted: August 27, 2009