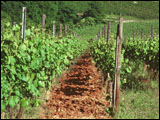 Zind-Humbrecht, one of the world's great wineries, has gone biodynamic. Olivier Humbrect describes the impact on the vineyards, the people and the wine.
Posted: April 24, 2009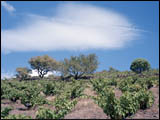 One of Spain's leading consultants and winemakers, Telmo Rodriguez explains the shift to biodynamics and its importance in his client's vineyards as well as the group he co-owns, Compania de Vinos Telmo Rodriguez.
Posted: April 24, 2009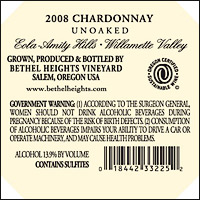 Program intended to convey a clearer message about wineries' "green" practices to consumers
Posted: April 22, 2009 By Dana Nigro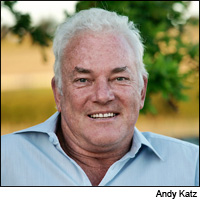 Blogs : 2009 Southern Harvest Winemakers
Posted: February 27, 2009 By Ken Forrester
Posted by Ken Forrester Well, it seems like half of the Southern Hemisphere is burning. We have had an ongoing run of bushfires, called veld fires here in South Africa, and just as the firefighters seem to get a fire under control, it flares up again a little further away.
The Bordeaux wine industry seeks to slow global warming and reduce its dependence on fossil fuels by 2020
Posted: February 20, 2009 By Diana Macle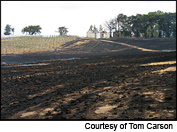 As the bushfire threat subsides and winery owners try to salvage vineyards, the world responds with aid
Posted: February 18, 2009 By Tyson Stelzer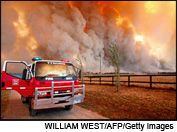 More than 200 people are estimated dead and wineries and vineyards lie in ruins in Victoria
Posted: February 10, 2009 By Tyson Stelzer
Temperatures climbed to 115 degrees in some areas, lowering yields and raising fears of climate change
Posted: February 5, 2009 By Tyson Stelzer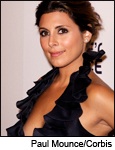 Plus, caveat emptor at a Paris auction, ill-advised jug-wine anesthesia, St.-Emilion gets un-reclassified, again, and Foster's unveils the largest winery-based solar energy system in the U.S.
Posted: January 8, 2009
Blogs : Harvey Steiman At Large
Posted: October 31, 2008 By Harvey Steiman
One minor frustration of cellaring wine is what to do about oversized bottles. I don't mean magnums--I mean single bottles that hold the standard 750 milliliters, but are either so wide or so tall that they don't fit into standard storage.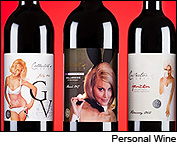 Plus, drinking wine to save the planet, Italians turn water into wine, French temperance extends to the postal system and a wine tribute to the late Bobby Fetzer
Posted: October 8, 2008
Blogs : James Laube's Wine Flights
Posted: September 23, 2008 By James Laube
Cade is cutting edge green and beyond. The winery on Howell Mountain was built to reflect the rugged masculine feel of the terrain, resting on a steep rocky slope surrounding by towering trees. "Cade" is a Shakespearean reference to a cask or barrel.
Honorable Mention: Winemaker and philosopher David Noyes talks about caring for a vineyard and how wine is a metaphor for the land on which the grapes are grown. Production credits go to Timothy Benton.
Posted: September 16, 2008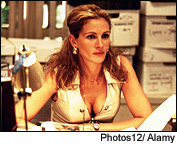 Plus, a $900 bunch of grapes, a wine haven for music lovers, a trippy tasting room, European wine diplomacy and Champagne bottles on a diet
Posted: August 27, 2008
Blogs : Bruce Sanderson Decanted
Posted: July 25, 2008 By Bruce Sanderson
Prior to my trip to Burgundy in June, I had the opportunity to taste some new Champagnes. Benoit Gouez, the Moët & Chandon chef de cave, presented the 2003 vintage of its Brut Grand Vintage and Brut Rosé Grand Vintage.
Blogs : James Suckling Uncorked
Posted: July 21, 2008 By James Suckling
I was thinking about this yesterday when I was getting over my jet lag at a friend's pool in Tuscany. We had had a light lunch with a couple of bottles of Champagne and some whites, and I brought up the subject of the weather this summer.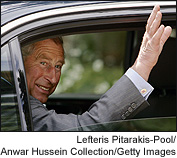 Plus, the world's largest Champagne glass in Italy, tiger bone wine in China, vegetables on Mars and bubbly for a good cause in New York
Posted: July 2, 2008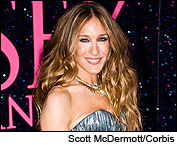 Plus, the Beckhams buy a vineyard, jug wines become a thing of the past, wine barrels get second lives and sparkling wines get one step closer to outer space
Posted: June 4, 2008
Posted: May 15, 2008 By Jacob Gaffney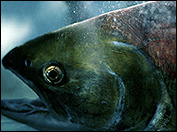 Fish populations are too low to sustain species
Posted: May 7, 2008 By Lynn Alley