June 30, 2013 Issue : Alphabetical Listing
Posted: June 30, 2013
June 30, 2013 Issue : Tasting Reports
A difficult growing season results in a very erratic set of wines
Posted: June 30, 2013 By James Molesworth
With his humble, thoughtful style, Eric Boissenot consults for 200 wineries, including all four Médoc first-growths
Posted: June 30, 2013 By Mitch Frank

Plus, a Napa wine executive is on the lam after a $900,000 embezzlement indictment and Unfiltered's dispatches from Vinexpo, including a new twist-off cork
Posted: June 27, 2013

Plus, an American at Cambridge takes the Bordeaux Cup, and Burgundy's François Lamarche dies at 68
Posted: June 20, 2013

Plus, Christina Milian lends her voice to Moscato, Italian prisoners partner with Frescobaldi, Aureole's Wine Angels get new threads, last-minute Dad's Day ideas and more
Posted: June 13, 2013
The Dillon family, owners of the famed first-growth, add a second Right Bank property to their portfolio
Posted: June 6, 2013 By James Molesworth
Winemaking consultant and his family sell three Right Bank properties to Goldin Group; Rolland remains on staff
Posted: May 31, 2013 By Suzanne Mustacich

News & Features : Wine in History
Editions Féret, founded 200 years ago, foreshadowed the 1855 classification and set the standard for wine guides
Posted: May 29, 2013 By Suzanne Mustacich
Blogs : Mixed Case: Opinion and Advice
The challenges of the Millennial winemaker play out in sharp relief in this most traditional region
Posted: May 21, 2013 By Ben O'Donnell
The wine biz has spent several years now wringing its hands over What to Do About Millennials. Not so long ago, it was a received truth of this big, problematic, new generation of wine drinkers that they dismissed Bordeaux as an old man's game. But stop in at any Bordeaux walk-around tasting and it's immediately obvious that both sides of that formulation are wrongheaded today: More and more, what young Americans drink, young Frenchmen (and women) made. I asked a few of these young Bordelais what it's like trying to fit 2,000 years of tradition into our modern wine climate.

Most châteaus lowered prices, but consumers don't think the wines are worth the investment
Posted: May 21, 2013 By Ben O'Donnell, Suzanne Mustacich
Blogs : Mixed Case: Opinion and Advice
Consumers and wine merchants are complaining that château owners are charging too much. The real solution is to drink something else
Posted: May 16, 2013 By Mitch Frank
Like most wine regions, Bordeaux has an annual rhythm. When the grapes ripen, it's time for harvest, or vendange. After the wine ferments, they pour it into oak barrels for élevage. With February, blending, or assemblage, begins.
May brings another annual Bordeaux ritual. Sadly, I don't know the French word for whining.
Three châteaus accuse INAO committee members of rigging 2012 rankings
Posted: April 23, 2013 By Suzanne Mustacich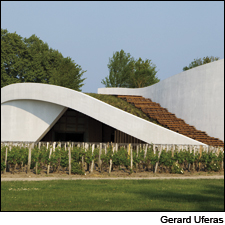 With the 2012 en primeur campaign underway in Bordeaux, we'll be posting new prices here as they are released
Posted: April 18, 2013

Merchants, retailers and consumers all want lower prices; Lafite and Mouton are helping set the pace
Posted: April 16, 2013 By Suzanne Mustacich, Ben O'Donnell
A government campaign against lavish spending has led wine drinkers to spend less
Posted: April 12, 2013 By Suzanne Mustacich

News & Features : Barrel Tasting
Scores and full tasting notes for more than 350 barrel samples reviewed, grouped by location
Posted: April 9, 2013 By James Molesworth
Blogs : Stirring the Lees with James Molesworth
Despite excellent quality, the Moueix family is dropping prices on its lineup of 2012 Pomerols
Posted: April 8, 2013 By James Molesworth
Christian Moueix is a man of distinction. Reserved, serious, intelligent. And he crafts distinctive wines. His efforts to resurrect the renamed Bélair-Monange estate in St.-Emilion (recently merging it with Magdelaine) along with his flagship properties of Trotanoy and La Fleur-Pétrus in Pomerol, place him among the elite château owners in all of Bordeaux.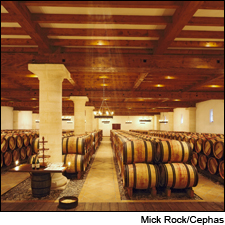 News & Features : Barrel Tasting
Scores and full tasting notes for more than 350 barrel samples reviewed
Posted: April 8, 2013 By James Molesworth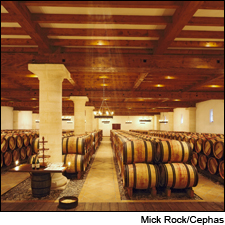 News & Features : Barrel Tasting
Tasting notes and scores for 23 barrel samples from Sauternes and Barsac
Posted: April 8, 2013 By James Molesworth