classifieds
Featured Advertiser:
The California Wine Club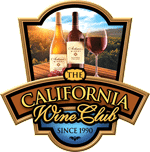 The California Wine Club
2781 Golf Course Drive, Unit B
Ventura, CA 93003
Phone: (800) 777-4443
Fax (800) 700-1599
info@cawineclub.com
Since 1990, we've been delighting wine lovers with deliveries of award-winning, handcrafted wine and the story behind every winery.

With five club levels to choose from, starting at $39.95, we have something for every taste and budget.

• Premier Series: California's best small family wineries.
• Signature Series: California's 90+ point rated wines.
• International Series: Handcrafted wines from around the world.
• Aged Cabernet Series: Napa Valley's prestigious Cabernets aged 8 - 12 years.
• Pacific Northwest Series: Limited-production wines from Oregon and Washington.

We invite you to give us a try or send a fun and unique gift.

Connoisseurs' Series

2781 Golf Course Drive, Unit B
Ventura, CA 93003
Phone: (800) 777-4443
Fax (800) 700-1599
info@cawineclub.com
The Connoisseurs' Series Wine Club guarantees you delivery of 90+ rated California wines every month. It's access you can count on. Choose to receive 2- or 4-bottle shipments monthly, every other month or quarterly. Every wine is 100% guaranteed. Shipments average $150 - $275 depending on the number of bottles you choose to receive and include all s/h. www.cawineclub.com/connseries