classifieds
Featured Advertiser:
COMVEST Properties, LLC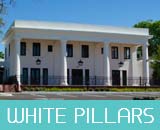 286 Beauvoir Road, Suite 200
Biloxi, MS 39531
Phone:228-594-3400
Fax: 228-594-3401
dmolyneaux@comvest.net
biloxiwhitepillars.com/prospect-information
Seeking upscale restaurant operator for a lucrative dining venue with a desirable special event space. Five dining rooms, a bar and lounge, 2800 sq. ft. shell kitchen, able to be customized to fit your specific needs. Total seating capacity: 272. For information, please contact Doug Molyneaux, CCIM
Atlanta Fine Homes Sotheby's International Realty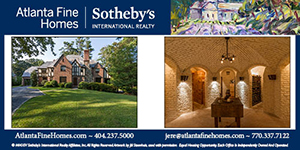 Atlanta Fine Homes Sotheby's International Realty
3290 Northside Parkway NW, Suite 200
Atlanta, GA 30327
Telephone: 404-237-5000
jere@atlantafinehomes.com
www.956StovallBlvd.com
Brookhaven. video.956StovallBlvd.com $2,950,000. Old World Wine Cave -- Stunning Historic Brookhaven home on an acre with gardens. This home has beautiful details throughout; Turkish limestone floors in the kitchen, fire mantles imported from L'Isle sur la Sorgue in Provence as well as a true Old World Wine Cave emulated after those in Burgundy, France. Contact Jere Metcalf 770-337-7122
Eagle Vines Realty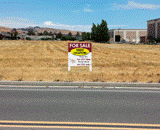 4381 Broadway Ste 104
American Canyon, CA 94503
Tel: 707-235-4301
Fax: 707-649-8513
MLS #: 21415753
Marilyn Woods
marilynwoods@yahoo.com
CALBRE#: 01452378
This 3.8 acre premier lot is located on Devlin Rd in the Napa Valley Gateway Business Park. Listed for only 1.7M, what a deal. Don't miss out on the opportunity to locate your business in one of the most desirable areas in the Businesses Park, zoned industrial. To access the lot, take hwy. 12 or 29 to Airport Blvd., right on Devlin Rd.