classifieds
Featured Advertiser:
WineCraze.com

Phone: (616) 460-6960 OR (616) 450-1675
info@winecraze.com

Discover new wines and wineries on your smartphone or PC. Get driving directions, view thousands of winery video or shop for unique wine gifts. Over 1,100 wineries listed throughout North America with phone numbers, addresses and websites. Share your own winery experiences with other winelovers. Winery listings available.
WINE Tours: BORDEAUX | GERMANY

ombiasy PR & WineTours
Washington DC | Frankfurt am Main
USA: +1 7034597513
Europe: +49 1773370281 ombiasypr.com
aschiller@ombiasypr.com

Get intimate insights into the world of elite GERMAN WINE ESTATES, and classified BORDEAUX CHÂTEAUX: drink ultra premium wines; enjoy Michelin-star restaurants; share exquisite meals at the wineries with the owners; delve deep into the history of the wines; experience total immersion in French and German culture.
The Bordeaux Wine Experience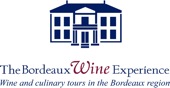 Chateau Coulon Laurensac
33360 Latresne (BORDEAUX) France
Phone: +33 556 20 64 12
Toll free 1-877-203-2665 (Paris time)
BXWINEX.com
info@BXWINEX.com

Join the leading BORDEAUX Wine and Culinary tour specialists for expert-led, fun Bordeaux Wine Tours. Experience visiting world famous estates like First Growth Chateau Haut Brion, Yquem or Mouton Rothschild. Enjoy gourmet meals and stay at a private 18th century Château. New in 2014: Gourmet wine tours including cooking classes.