Star Rhône vintner chatted live online with James Molesworth and Wine Spectator readers. Find out what he had to say!
Posted: October 21, 2009

Top French tennis star has a passion for collecting some of the world's best wines
Posted: October 20, 2009 By Diana Macle

Legendary actor has long enjoyed wine and the good life
Posted: October 6, 2009 By Thomas Matthews

Accomplished chef of Rialto, in Cambridge, Mass., talks about wine pairing, a fantasy meal with President Obama and a delicious seasonal recipe
Posted: September 30, 2009 By Paul Kidwell

News & Features : Sommelier Talk
New master sommelier takes on a Grand Award-winning wine list in Aspen, Colorado
Posted: September 23, 2009 By Tina Benitez

Legends of the Fall author, poet, screenwriter and wine lover discusses a lifetime of special bottles
Posted: September 15, 2009 By Owen Dugan

California restaurant vet and India native talks food and wine and shares a tasty shrimp recipe
Posted: August 19, 2009 By Lynn Alley

The man behind the network's Election Night hologram is an avid wine collector
Posted: July 29, 2009 By Jennifer Fiedler

News & Features : Sommelier Talk
The wine director at award-winning A Voce talks about life as a French sommelier overseeing an Italian wine list at a New York restaurant
Posted: July 21, 2009 By Robert Taylor

News & Features : Sommelier Talk
The Guatemala-born wine director at Chicago's NoMI, a winner of the Best of Award of Excellence, shares which wine changed his life and what he'd want to drink if stuck on a desert island
Posted: July 16, 2009 By Tina Benitez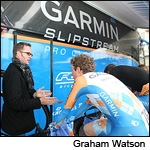 Director of professional cycling's Garmin-Slipstream team talks about riding through some of the world's great wine regions, then heading back to enjoy the local bottles
Posted: July 1, 2009 By Kasey Carpenter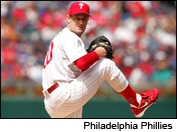 Phillies' pitcher is a wine drinker and collector who loves to share with his baseball colleagues
Posted: June 23, 2009 By Mark J. Miller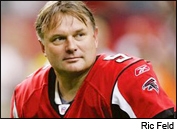 Veteran NFL kicker and collector shares his favorite wines—and the story of the bottle that got him in trouble with the league
Posted: June 10, 2009 By Jennifer Fiedler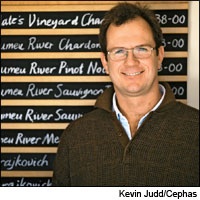 News & Features : Winemaker Talk
Kumeu River's winemaker talks about the 2009 New Zealand harvest and championing Burgundian-style Chardonnay in the North Island's Auckland region
Posted: June 2, 2009 By Robert Taylor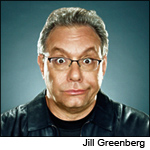 Apoplectic "Daily Show" comedian is a big !$@%-ing wine fan
Posted: May 13, 2009 By Robert Simonson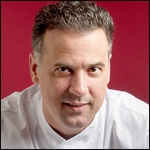 Former engineer moved to New York to work alongside Mario Batali at Babbo, Casa Mono and the new Tarry Lodge
Posted: May 5, 2009 By Jennifer Fiedler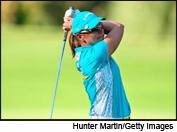 Recently retired pro golfer enters the world of winemaking
Posted: April 22, 2009 By Jennifer Fiedler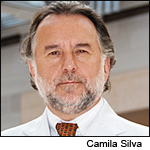 The Chilean ambassador to the United States is a champion of his country's wines
Posted: March 25, 2009 By James Molesworth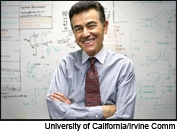 UC Irvine biology professor applies his knowledge to grape growing in a "vineyard designed in Hollywood"
Posted: March 13, 2009 By Jennifer Fiedler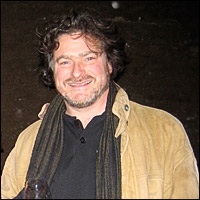 News & Features : Winemaker Talk
The winemaker behind Domaine de la Vougeraie's success talks about his eponymous négociant label, being an outsider in Burgundy and how the region has evolved over the past 20 years
Posted: March 6, 2009 By Bruce Sanderson